Maybe India already has the world's largest solar power, but Morocco is also building a giant solar farm that will be able to send energy to Europe. The site is called SES Ouarzazate (Ouarzazate Solar Power Station) and the territory, equal in area to 200-am football fields or 1.4 million square meters.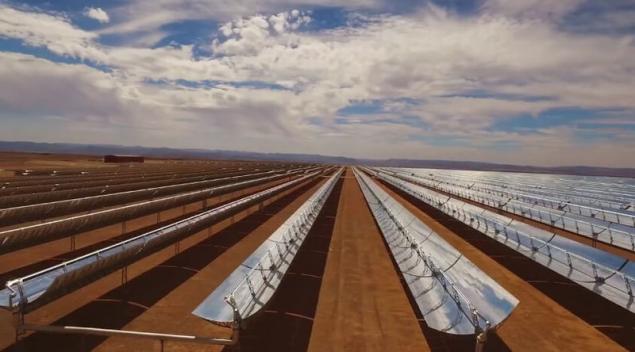 Power, peak capacity of which will amount to 580 MW and is located 10 kilometers from Ouarzazate in the foothills of the High Atlas. This is a heat of SES, which can store energy in the form of heated salt melt, which allows to produce electricity at night. It includes hundreds of reflectors, each the size of a football gate. These mirrors focus the sun's energy into synthetic oil, which circulates in a network of pipelines. Pre-heated to 350 degrees, it heats the steam, rotating a power turbine.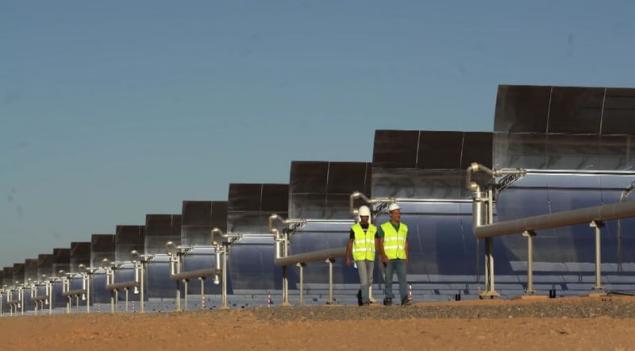 "The principle of the technology is similar to conventional methods, which use fossil fuel, except that in this case, a solar heat source," says Rashid Beida Moroccan Agency for solar energy (Masen), which is implementing the project.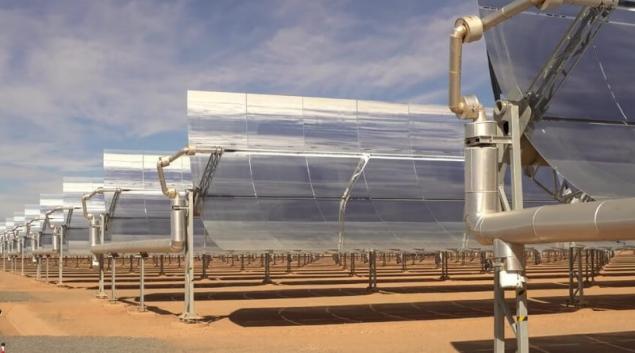 Morocco is planning that by 2020 it will generate 14% of its energy due to the sun, and by 2030 aims to produce about 52% of all its energy, relying mostly on wind and hydropower. The plans of the country – the export of electricity to Europe, as the EU has financed 60% of the budget of the project.
Of course, with the cost of solar energy production, which is becoming cheaper, and the rapid development of technology, many countries are already seriously intend to get rid of coal for power generation and see an endless potential in renewable sources. So, today there is a large island that is completely powered by solar energy and even the whole country, photovoltaic power plants which produce so much energy that the excess is necessary to distribute free of charge.
Currently, the first phase of Noor 1 project produces energy even to a greater extent than planned. The second and third stage, which should be built by 2017 and 2018 years, will have a thermal battery with a capacity of 5-8 hours and provide peak evening load. After the completion of the SES will occupy 2500 hectares. The station is part of Desertec –the world's largest system of solar power plants in the Sahara at a cost of about 400 billion euros. It is constructed to transmit the power to Europe, including under the Strait of Gibraltar. published
P. S. And remember, only by changing their consumption — together we change the world! ©
Source: ecotechnica.com.ua/energy/solntse/1791-gigantskaya-solnechna-ferma-v-marokko-budet-snabzhat-energiej-evropu.html