Note to tourists who are going to travel to Morocco.
Morocco - one of the most beautiful countries in the world, a country with a golden sunset, soft water of the Atlantic, mountains with waterfalls and snowy peaks, gardens with orange and tangerine trees.
In Morocco, you can see -
Sunset in the Sahara
Sahara Desert - the third largest desert planet - occupies almost the entire south-eastern part of Morocco. Depending on the inclination of the Earth's axis, the Sahara desert and can be dry as they are now, and damp. According to this theory, about 15 thousand years it will turn into a blooming garden.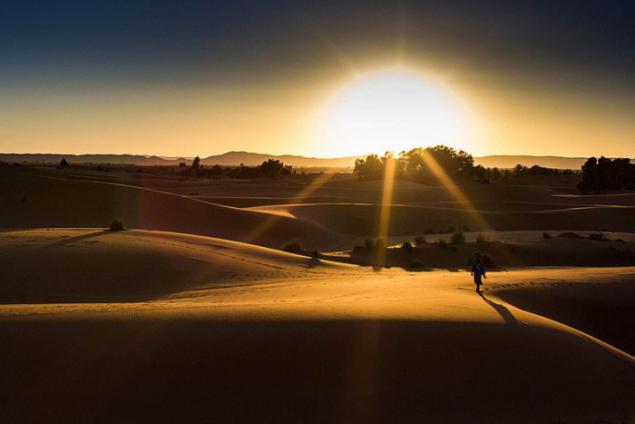 Camel Caravan
Walking on camels - a very popular pastime in Morocco. Various agencies offer one-day as well as a short outing and a long journey with an overnight stay in the desert.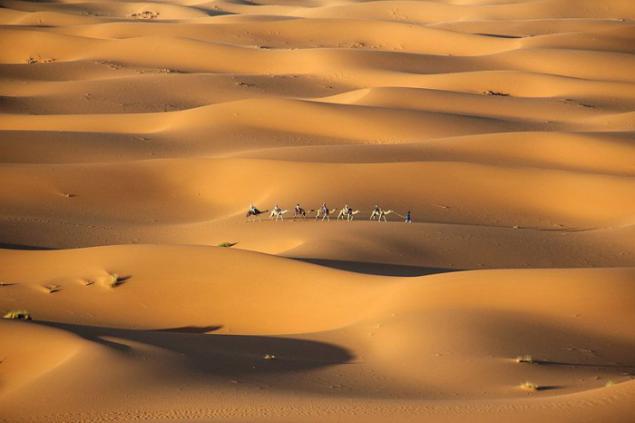 Goats on argan tree
In the vicinity of the city of Essaouira, you can often see the goats climb into branches Argan tree. This area - the only one in the world where these trees grow. Goat - a top aide in the production of valuable products: Argan oil. Traditionally used for oil waste from fruits, eaten and digested by goats. To date, however, this oil is mainly produced industrially.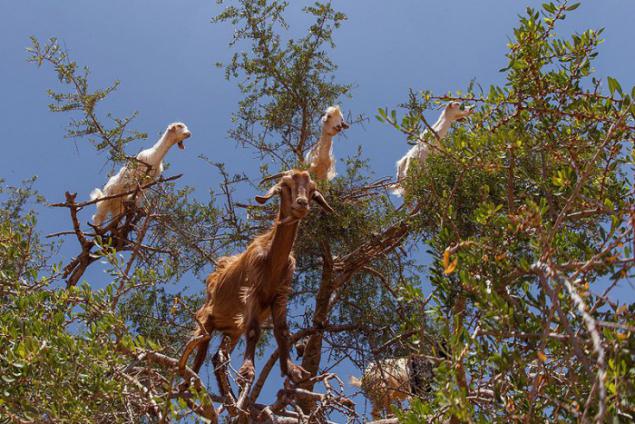 Countryside
This picture is definitely not cause any association with Morocco. But, nevertheless, it was made right there - or rather, in the area near the town of Ifrane Atlas at an altitude of 1665 meters above sea level. In winter, this place turns into a ski resort.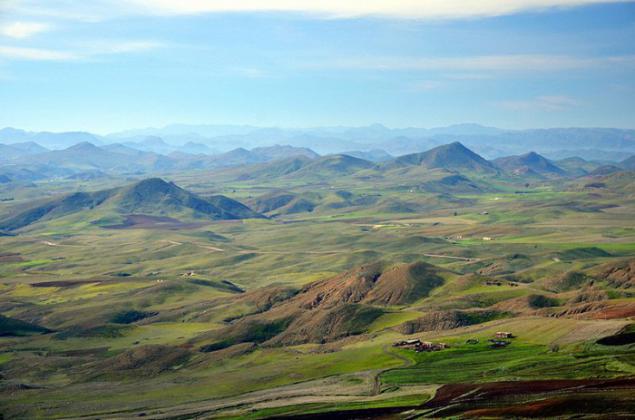 The blue
City of Chefchaouen in the north-west of Morocco, is widely known for its houses cerulean. In addition, it is a popular destination for shopping because of the unique creations of local artists and excellent goat cheese. This town was founded in 1471.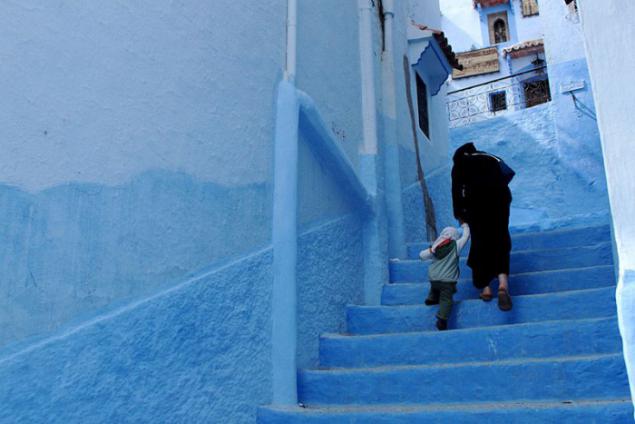 Dades Gorge
This frightening zmeitsya road down to the bottom of the gorge Dades. Dades River divides the Atlas Mountains and the Anti-Atlas mountain range and its valley is home to hundreds of Berber "kasb" or fortresses.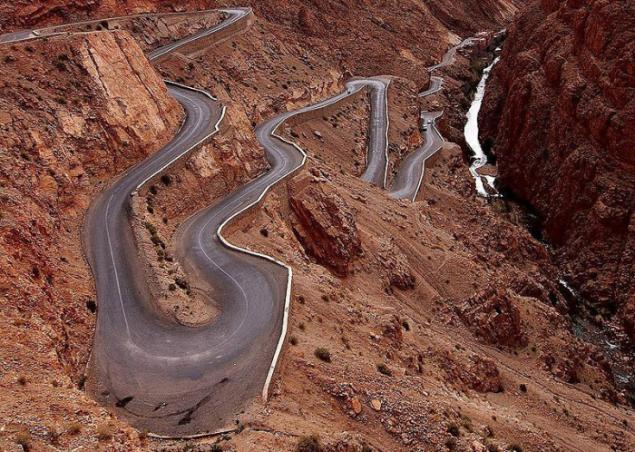 Tanning, Fez
Fez, a city founded in the year 789, is famous worldwide for high-quality leather. In the process of tanneries processing skins, during which they change the structure of protein.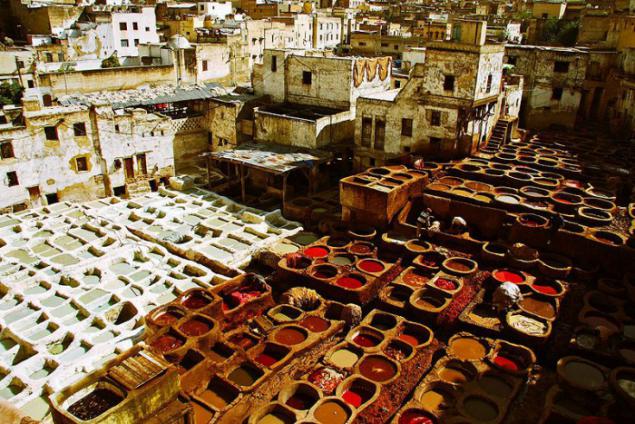 Atlas Mountains
Thinking of Morocco, you can imagine anything you want - but not snow. However, studying the photographs of the country from time to time you can find pictures of tourist groups, overcoming the deeply snow-covered trails. The Atlas mountain range stretches for two thousand kilometers along Morocco, Algeria and Tunisia.
Ait Ben Haddou
This casbah (fortress town) is a UNESCO World Heritage Site since 1987. In the city, thanks to its color, shot many famous films - including "Mummy," "Gladiator" and "Babylon».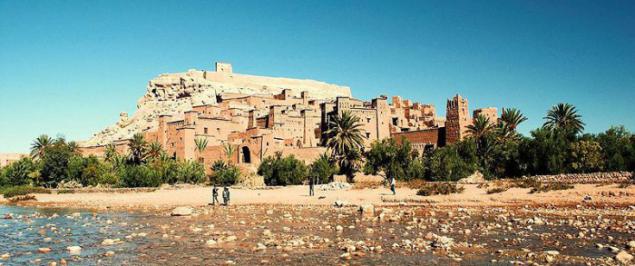 Sunset in Shkirate
Shkirat - a resort town south of Rabat - famous for its beautiful beaches, and as we see in the pictures, stunning sunsets.
©