Among people of working age, more and more freelancers and remote workers, the company invite to work of foreigners, the development of technology is rising, the economy is constantly changing.
In the end, the concept of the corporate career ladder dies. Gone are the days when the work came right after high school and remained in the same office for twenty-five years.
For example, in U.S. nearly a quarter of young people born in the late 1980s, changed job last year (that's three times higher than the statistics for people of other age categories), and the average employee 25-34 changes his job every three years.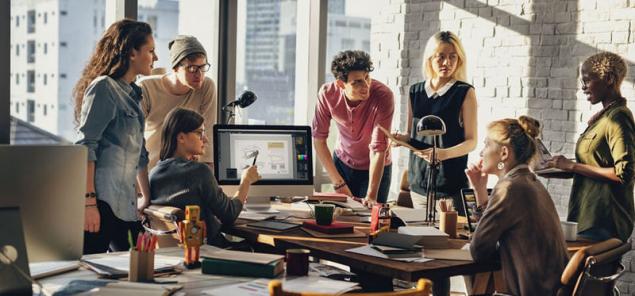 The numbers may vary, but similar processes occur all over the world. However, not only the Millennials are jumping from place to place: the average person 25 and older remains at one job longer than five years.
In the future all of us, regardless of age, have to constantly adapt to changes in the labour market and rebuild his career. According to the U.S. Department of labor, 65% of today's children will ultimately be in jobs which haven't even been invented.
Here are some ways that will help all employees of any age in any country can be successful under conditions of increasingly less stable labour market.
1. Make everything meaningful
We constantly hear about the lost generation in search of meaning, but the IBM report shows that the priorities of Millennials are similar to the objectives of the older staff.
It is true that all employees want to benefit their organization and help in solving social and environmental problems through their work. A sense of purpose is the key to employee engagement.
According to research by The Energy Project and Harvard Business Review,
those who see the meaning in the work, are more fun and more interested in her
.
So, what for you is of paramount importance in the workplace?
Can you concentrate on projects that you really care about?
Can you through your work have a positive impact on society?
Is it possible for you more closely with partners both inside and outside the organization in a direction that will improve the quality of life of your colleagues, clients and society as a whole?  
2. Treat the Manager as a mentor
A recent Gallup report showed that turnover of young staff costs at 30.5 billion dollars annually only to the us economy. And although it is known that some Millennials leave jobs regardless of the actions of the company, the availability of support from favorably configured Manager 30% increases the likelihood that the employee will stay in the organization.
To establish good relations with the leadership in the interests of the employee. The goal is
to treat the Manager as a coach and mentor
who is invested in your professional development, beyond the routine job tasks.
How to achieve such a result? For example, spend more time with your supervisor outside the office. Help him to know you, your family, personal interests and long-term career goals. Then he will appreciate you, contribute to your promotion and may even help to take that next step when the time comes to search for new opportunities.  
3. Make your contribution before asking for a favor
Many young officers complain that they are deprived from a promotion or salary increase. But how much they did for the company?
The more recoil, the higher the probability of promotion.
Next time will have the opportunity to participate in a new project or work event, grab her, don't be afraid of the lack of experience in anything.
If your team is important to meet the deadlines, make every effort to exceed the expectations of your supervisor.
If the team has difficulty in a particular area, hover for more help and take the time to find a new approach.
The more effort you exert, the more involved you become, and soon you will begin to appreciate the merits.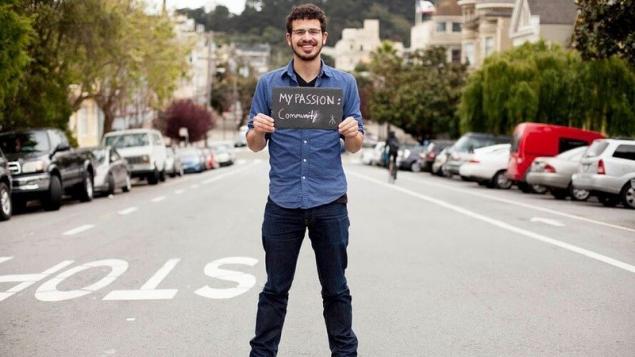 4. Look at your office like a classroom
According to the study, gen Y in 2016 from the international consulting company Deloitte, the important point, of which the Millennials expect to work is an opportunity to learn and develop leadership skills.
Your education does not end with graduating from high school, it continues from day to day in the workplace.
Flexible and unstable labour market encourages those on the path of innovation, not afraid to test their skills and follow their interests.
So, what will help to treat their office as a class? Every day, try new things, test new ideas and projects, and reconcile with beyond the comfort zone and possible errors. Then your second month on the job would be fundamentally different from the first, and this will help keep motivation and interest.
Understanding the negative aspects of work is as valuable as awareness of its advantages.  
5. Create your own circle of advisors
In most organizations, it is possible to contact consultants for advice directly on the site. As a rule, this position employs people with extensive experience and relationships that help the organization look competent.
Why not create a personal circle of similar consultants, who will help with advice at various stages of your career, will help make the decision to move to a new position or moving to another city and will help to clarify your long-term career goals?
You should choose five mentors and include them in your trusted circle.
At least two people must have several years of experience in the sphere of your interests. If possible, try to include someone ten years older than you and someone younger.
LinkedIn and Twitter can be very useful resources when searching for potential advisors.  
6. Take a break (or two) while you work
At work it is necessary not to struggle, and to approach the matter wisely. If you don't take care of yourself, it will be impossible to impress with her work. It is very important to do regular breaks during the working day, be it exercising, walking, meditation, journaling or just relaxing.
The study showed that employees who did break every 90 minutes, showed a 30% higher efficiency.
It was also revealed that employees who did not grab everything and focused on only one task in a specific period of time, showed greater involvement.
It is quite possible to find free time at work and return to the desktop to focus on only one task, instead of having to sort through fifteen open browser tabs on your computer.
If you come to work with the mind, it will bring your organization (and yourself) a huge favor.  
Also interesting: the Poisonous people: how much harm does the business every "toxic" employee To get all: history of the company, which have cut jobs by almost half
P. S. And remember, only by changing their consumption — together we change the world! ©
Source: ru.insider.pro/lifestyle/2016-11-20/6-sekretov-uspeshnoj-karery-ot-millenialov/