The greenhouse was used in the reign of the kings. The main task of such construction, was getting very rich harvest. But those who were at the emperors Palace, more like a huge greenhouse, which nowadays were more like in the greenhouse industry. In a domestic environment everything is much easier. This greenhouse was small and had a fairly uncomplicated design. It was used only to protect the culture from external influences.
Today, greenhouses as well as before, are extremely popular. For some people it is a guarantee of harvest, and for other normal hobby, to relax from the everyday bustle and problems. Now we need to explore in more detail all the issues related to greenhouses in order to understand which one is better, whether it's a greenhouse with a removable top or polycarbonate.
Country greenhouses are made of three major materials: polycarbonate, glass or film.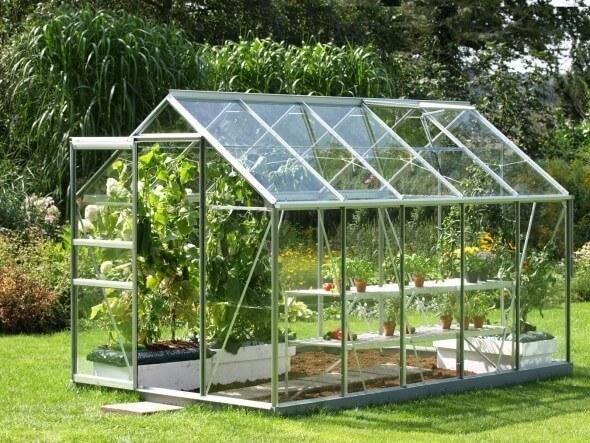 Very popular recently become greenhouses made of glass
In Soviet times most growers have worked with such material as film. Greenhouses made of film is very easy to use, accessible from a financial point of view, and does not need special care. Mostly it is used by novice gardeners, because there's little hassle. But the downside of the film is that she won't be able to last for as long as you'd like to host. She stretched, torn and very easily damaged. In addition, the winter it should be removed because this material is not susceptible to low temperatures. It can be used only seasonally.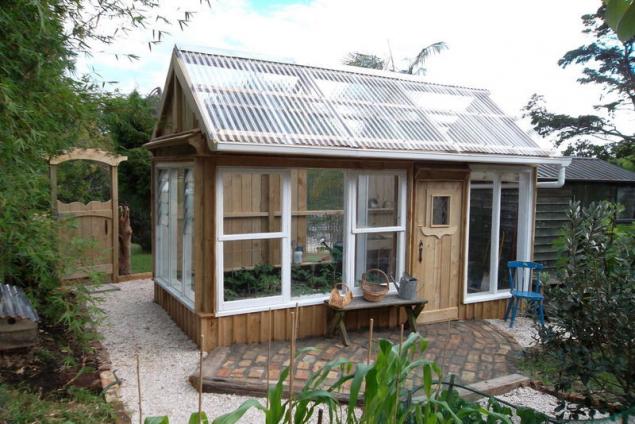 Very popular recently become greenhouses made of glass. The main advantage is the high level of strength of the structure. Such greenhouses are not afraid of strong wind, snow or rain. Negative qualities is the fact that when the structure is assembled, it becomes very massive, so moving it from place to place is very problematic. And the cost, we cannot say that such a greenhouse will be the budget option, since the arrangement and operation it require a financial investment. Greenhouses of this kind are most often used in order to arrange a winter garden or greenhouse. It can operate throughout the year.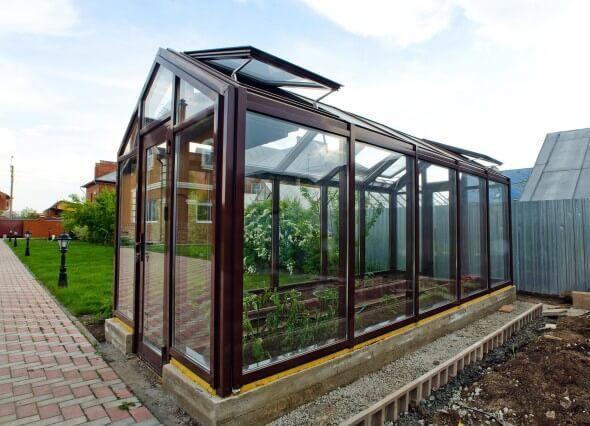 The frame profile of the greenhouse is made mostly of aluminum or steel
More carefully it is necessary to consider such material as polycarbonate. It is stronger than glass 200 times. It has no sharp pieces, he was not fighting, chemical-resistant, and also due to the plasticity, it is easy to give an arcuate shape.
The design is easy to mount, so it's perfect for seasonal use. Due to the fact that polycarbonate hollow structure, there is a minimum level of conductivity, which causes insulation of the internal space of the greenhouse. Naturally its cost exceeds and polycarbonate film, and glass, but the price will eventually pay off, as this material is durable enough.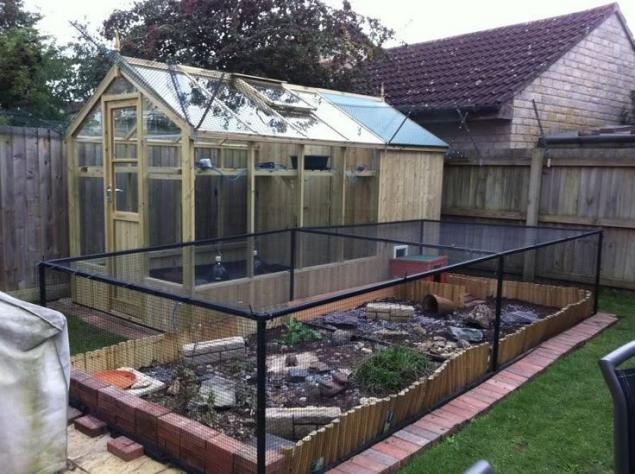 The frame is also performed from three materials: metal, plastic or wood. Choosing which material to use, you need to first learn about the characteristics of each of them. Greenhouse with a wooden frame will not be able to last for a long time and treatment of even the most expensive antiseptic will not be able to help out. But the tree is the most available and cheap material.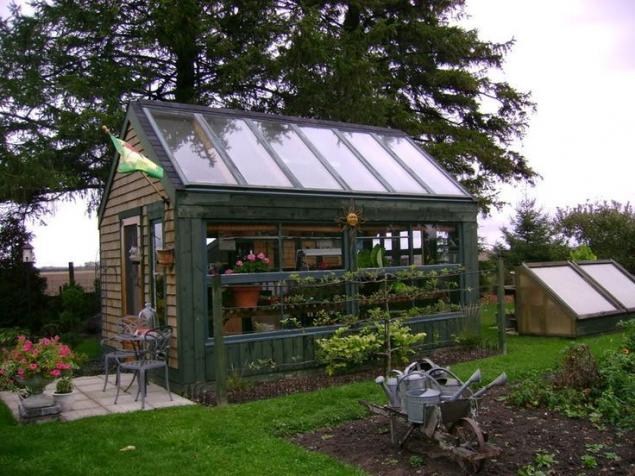 As for the profile of the greenhouse frame is generally made of aluminum or steel, it will last much longer, even if she does not care. But the downside of it is that the metal itself has a high conductivity, because of this, the design must be warm.
Choosing the material for the greenhouse and frame, you should first take into account the cost, practicality and ease of use.
P. S. And remember, only by changing their consumption — together we change the world! ©
Source: www.remont-express.ru/dacha/vyibiraem-teplitsu-dlya-dachnogo-uchastka.html