They say that marriages are made in heaven, at least if we are talking about the love marriage. However, when it comes to marriage of Sergey Mikhalkov and Natalia konchalovskaya, there is no doubt that their meeting was predetermined by fate, which decided to unite these creative people from famous families.
The website
invites the reader to discover the history of the Mikhalkov-Konchalovsky.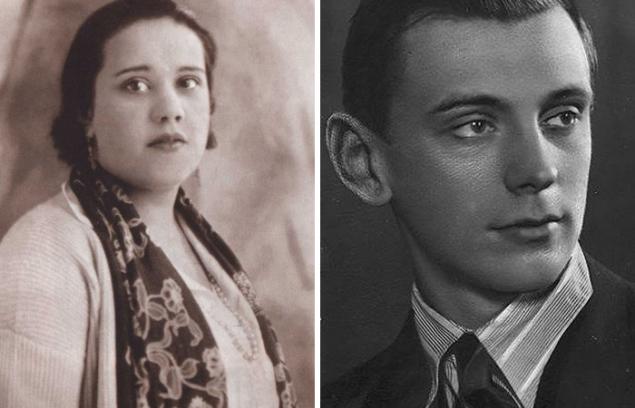 Photo source: Kulturologia.giging to meeting Beautiful Natalia Konchalovsky never knew shortage of suitors. And as she revolved in circles of intellectuals and artists, took care of her beautifully, with poetic dedications. But to jump into the deep end Natalia was in no hurry. And the first passionate love she was only 23 years — lover was Alexei Bogdanov, the merchant who dreamed of a career of a pianist. With it Natalia without parental blessing he fled to America. There in the mail he received a divorce from his first wife, and married konchalovskaya. However, the hopes of the latter-day spouses were not justified either in terms of a career, either in terms of a strong marriage. Home they returned free from the bonds of marriage people. It is too late to save Natalia from being shot after the former spouse.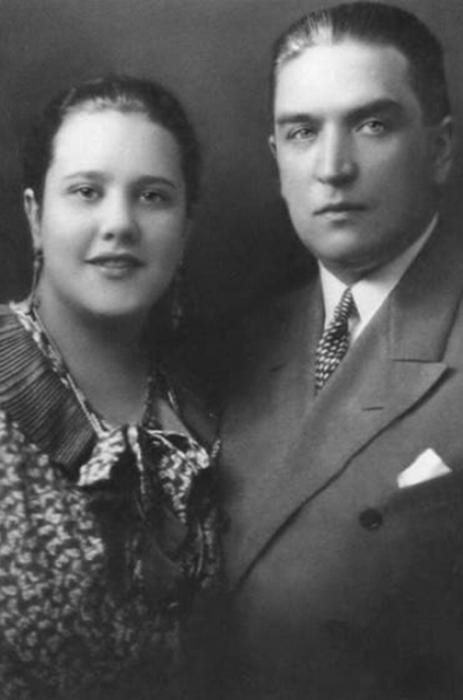 In the mid-thirties of the last century, fate managed to bring together the granddaughter of a famous artist V. I. Surikov Natalia Konchalovsky and hereditary nobleman, poet and playwright Sergei Mikhalkov. They met in the house belonging to the family of Natalya Petrovna.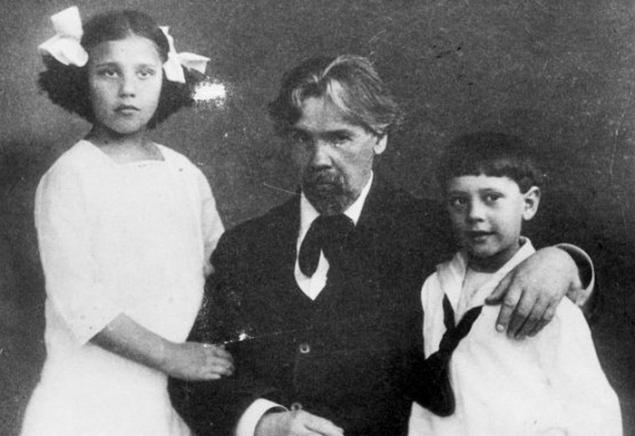 He went to Kharkov, a young but already acclaimed poet (known as the author of "Uncle Stepan"), realized that can not live without for women that hopelessly in love. Directly from Kharkiv, he called Natalya Petrovna and confessed my love for her. And then, directly on the phone, made an offer.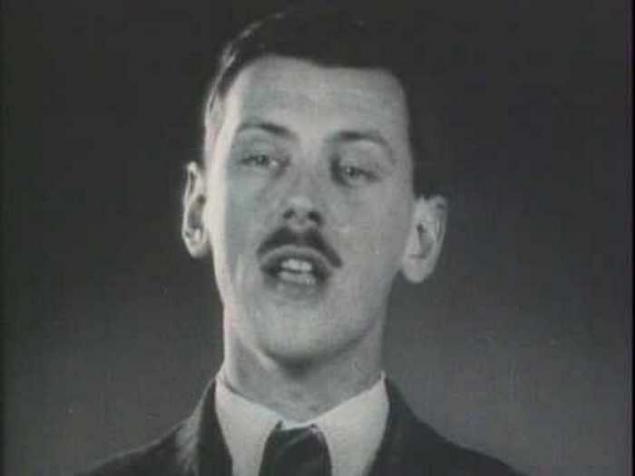 Konchalovsky was surprised at this turn of events, but apparently the fuse in her heart young and energetic poet, felt in him a kindred spirit. And she agreed to marry him. March by Mendelssohn joined the two old creative race, left a considerable legacy to all humanity. And to say that Sergei and Natalia were worthy representatives of their well-known names.
Sergei Mikhalkov was a talented poet and playwright, and his wife is a writer and translator. It is an interesting literary couple! Mikhalkov did not confuse the age of the wife (Natalia was ten years older) and she has a daughter from his first marriage.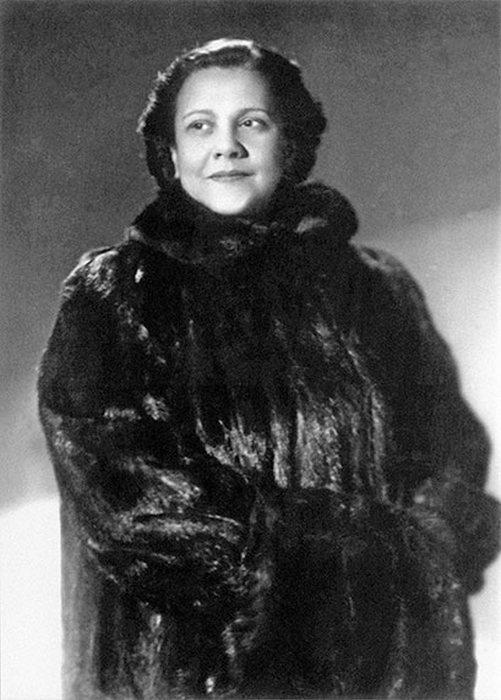 Catherine, daughter konchalovskaya from his first marriage, a young husband adopted as his own, and later adopted her. Natalia konchalovskaya and Sergey Mikhalkov were born two sons, Andron and Nikita Mikhalkov. Despite a difficult relationship with her husband, the wise woman was able to keep a family and raise children.
Why not? The fact that Sergey Mikhalkov was an incorrigible ladies ' man and a great lover of female company. Natalya Petrovna, her husband loved and respected, and the family she had in the first place. So she had stoically endure the amorous passions of the spouse. This remarkable woman was not only a man of creative and skilful hostess had time to stay home and farm.
Family nest It was not just a creative tandem, and a true literary family. Mikhalkov wrote a lot, Konchalovsky first read his works, prompted ideas and rules texts. Maybe it is in successful creative tandem was the secret of longevity of marriage konchalovskaya and Mikhalkov?
Besides economic and religious woman who kept the house just brilliant. The money lovingly laid out the Park at the house at Nikolina Gora. Get up early in the morning, and the household always saw her working at the typewriter. And she had time to bake bread, cook a tasty meal. And she was a seamstress: sewing, embroidered, restored things.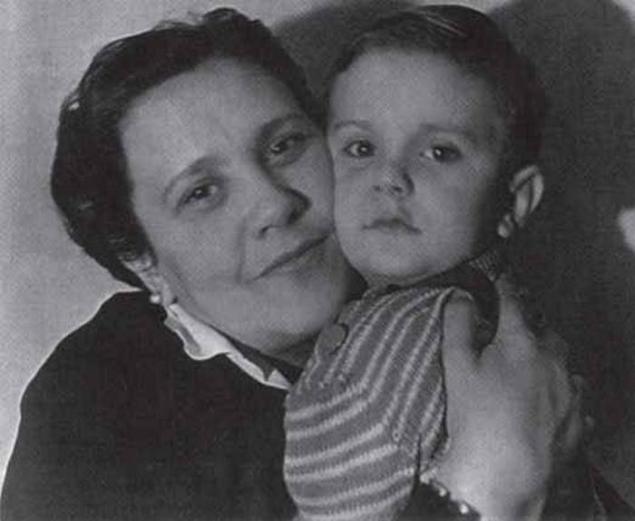 The younger son Nikita was a welcome late. Mother was already forty-five years, said she prayed for sending her this baby and her request was heard in heaven. And although Sergei Mikhalkov was a person close to the higher echelons of power, but his wife still decided to baptize children and teach them to go to Church. The house even had a small iconostasis, located in the small locker.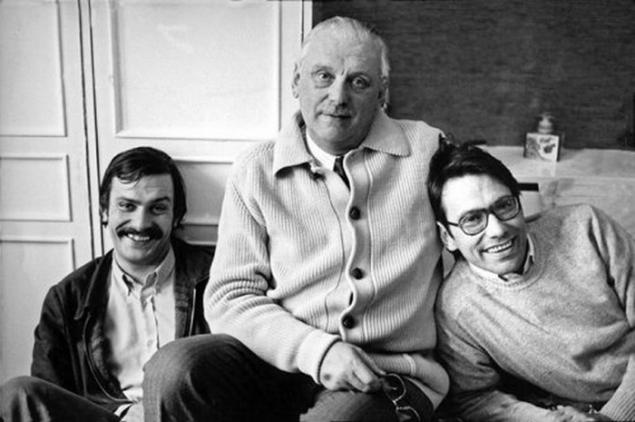 In the house of Konchalovsky and Mikhalkov often gathered guests. A hostess always treated its cakes, different dishes and had tea. Meetings are never complete without the poetry reading, discussion of literary novelties.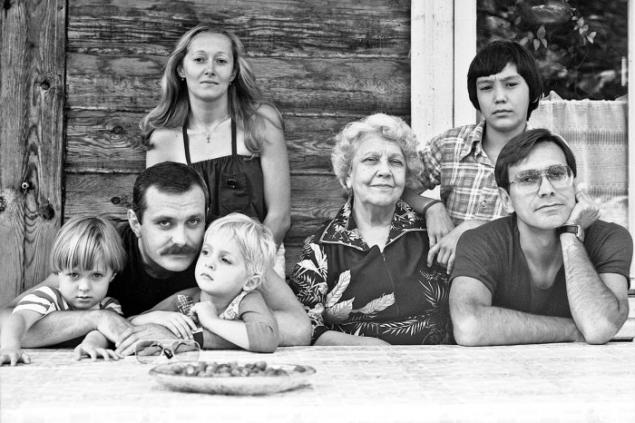 While Mikhalkov is on duty, traveled around the country, Natalya Petrovna was a real stronghold for the whole family. She was always ready to listen, to help, to bless the household. The last years of his life completely devoted to her husband, family and house at Nikolina Gora, and the Park and orchard. And even in the family circle, she continued to follow him, always dressed well.
The couple Mikhalkov-Konchalovsky has been married for 53 years. Natalia konchalovskaya was not in 1988. In the memoirs of Sergei Mikhalkov, wrote that his first wife was a clever and talented lady of the house, rod and bulwark of the entire family. Even if the feelings between them have cooled, the Union of adherents remained until the last days.
via www.kulturologia.ru/blogs/091116/32194/