"Website"
in a hurry to surprise! Beloved by many a
sour cream cake with prunes
we present a new interpretation. Delicate, moderately sweet, with a pleasant acidity and a nutty aftertaste... This cake is doomed to success!

Cake with channelelement
1 tbsp. sugar (for dough)
3 eggs
250 g butter (margarine)
4-4,5 tbsp. flour
1 tsp of baking soda (to repay vinegar)
30 PCs. of pitted prunes
200 ml dry white wine
15 walnuts
1 liter of sour cream 25% fat
100 g dark chocolate
50 g white chocolate
sugar to taste (for the cream)
Cooking
Washed pitted prunes pour wine and leave for 3-6 hours. It is convenient to do the day before baking the cake.
Mix in a bowl the eggs, sugar and softened butter or margarine. Add hydrated soda. In the received mix add flour. Knead a soft dough.
Soaked prunes get from the wine, start it with halves of walnut kernels.
Roll up the dough sausage, cut it into 30 equal pieces. Each piece roll the cake, in the middle where you put 1 walnut stuffed prunes. Edge zasipai, form a ball.




Having prepared thus 30 balls, put them on a baking sheet so that they do not touch in baking the balls with prunes would increase in volume.
Bake balls in the oven until Golden brown at 200 degrees.
Prepare the cream, adding in the sour cream sugar to taste and whisking the mixture with a mixer.
Baked balls plunge into sour cream for a few minutes and put it down on a flat dish slide. Pour the remnants of the cream on the cake to fill the voids between the balls.




Dark chocolate melt in a water bath or in the microwave, and fields, them a cake. On top sprinkle finely grated product of the former chocolate. Send the dessert in the fridge for 5-6 hours to soak.
Simple, fresh, delicious... Eat and can't stop. In the context of cake "Drunken prunes" looks extraordinarily beautiful. Enjoy your tea!
Share recipe delicious dessert with friends-sweet tooth!
The author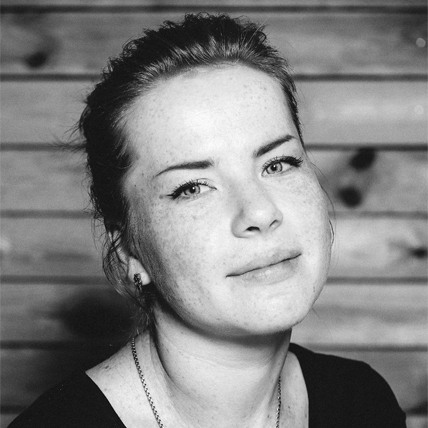 Marina Artemova Loves to photograph the beauty of nature, enjoys handmade. Son Vanya had taught the mother to cope with any household tasks effortlessly: Marina knows how to get the most stubborn stains and to clean the house in minutes. Interested in the most acute, various life issues, never remain aloof from what actually matters! Favorite book Marina — "gone with the wind" by M. Mitchell.