Graduate of the Institute of Architecture 24-year-old Dai Hayfey, built himself a house in the shape of an egg.
In the house fit only what is needed - a bed and a bedside table.
No bathrooms in the house - Give Haifa takes a shower during a visit to the pool, and the toilet is running in the neighboring cafes.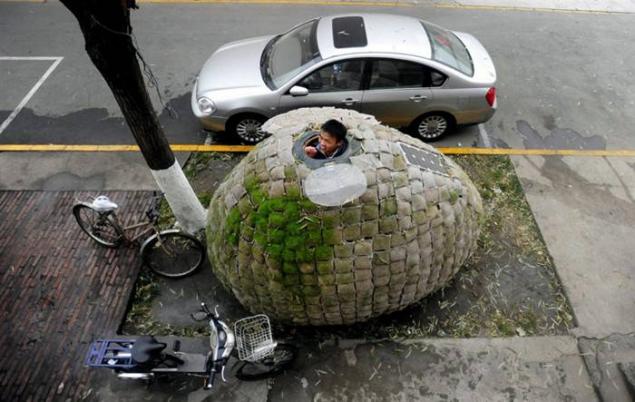 Give Hayfey thought - why do high-rent and pay utility bills, when you can build environmentally friendly and inexpensive to manufacture housing. Yes, and set it in front of the office in which he is working, thus saving on transport.
The construction took about two months and 6,400 yuan ($ 960). The result is a budget option ecological housing with a solar battery.