Bamboo Wallpaper is a special finishing material that looks exotic and original and brings home positive energy of nature. Bamboo Wallpaper paste over the walls and ceiling, niches, partitions and furniture. For example, looks very impressive decor of bamboo on the closet doors or at the head of the bed.
The scope of the bamboo Wallpaper is very extensive. Hang them as a rustic, wooden cottages and city apartments, hotels, offices and restaurants. They are perfect for interior design in eco style, Oriental style and many others. Do not have to make this exotic Wallpaper the entire room, you can highlight them by using a separate part of the room — the design will become a unique author's handwriting.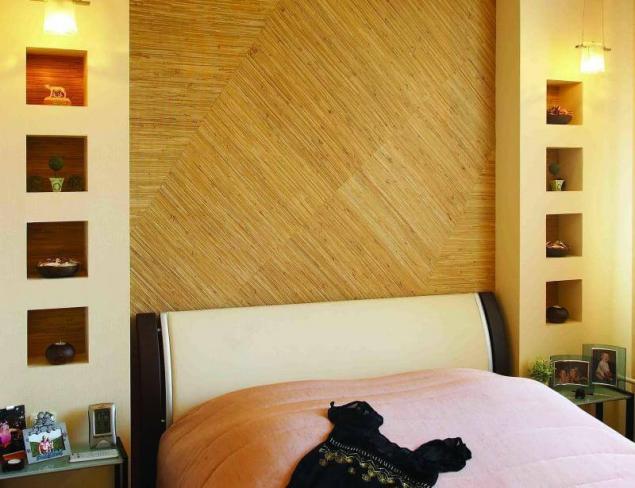 What are natural bamboo Wallpaper?
The canvas is made of thin bamboo strips, which are connected to each other and glued to a fabric base. First, the bamboo is dried, kept in a room with specific temperature conditions, and then cleaved from the upper cut rack width from 5 to 25 millimeters and paste them on fabric.
Material for making bamboo slats serves as the outer part of the trunk of bamboo, and inner. The external has a more pronounced natural structure, so the surface of the Wallpaper made from it, may not be entirely flat and smooth, but different rolls may vary slightly in tone. They may be scrapes and scratches, but that's what gives them a special charm and beauty of the wild nature. These Wallpapers do not fade in the sun and are moisture resistant, so they can do it even in the kitchen.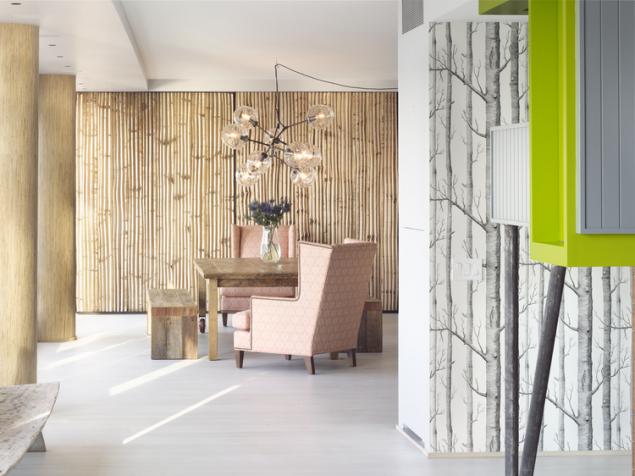 The inner part of the stem of a bamboo plant grinding passes, so Wallpaper out of it, on the contrary, smooth and even. They are not as resistant to moisture and fading, so they are best treated with lacquer or paint.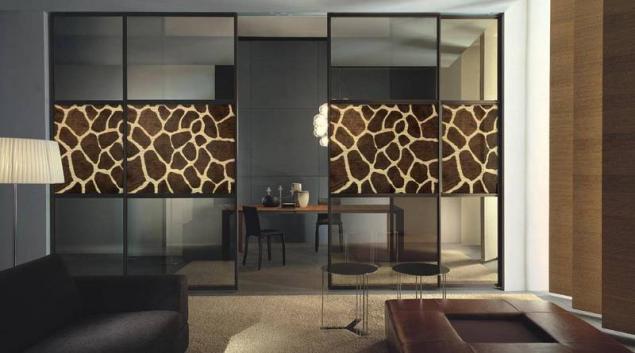 What are the advantages of wooden bamboo Wallpaper? First of all, environmental friendliness, naturalness and safety. So they are great for bedroom, nursery and living room. In addition, they are a wonderful antiseptic — prevent the spread of bacteria, and even repel dust. Perfectly retain heat, and noise, on the contrary, are isolated. Long-lasting and durable, are resistant to various contaminants. And easy to care: simply wipe with a soft damp cloth. If you choose a fairly dense wood Wallpapers, they will successfully hide the imperfections and irregularities of the walls.
The disadvantages include poor UV resistance, but this problem is solved with varnish. To hide the seams at the point where the Wallpaper will not work, but this and should not expect from natural materials: figure created by nature, not repeated.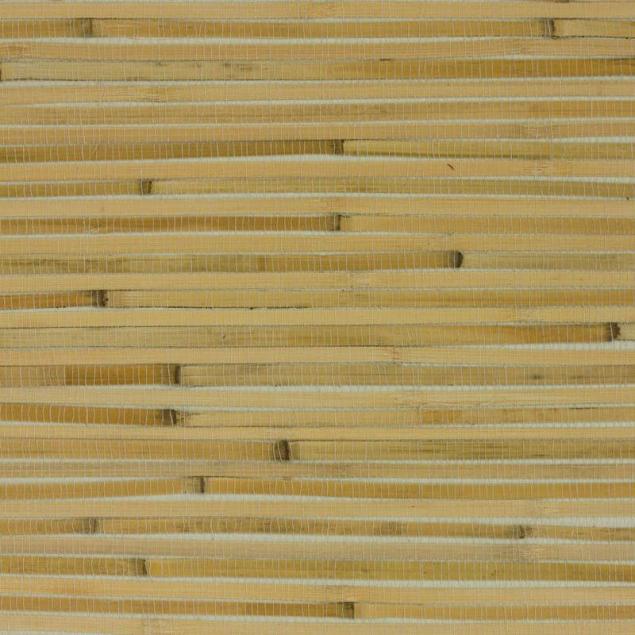 Another advantage of bamboo Wallpaper — easy finish. Horizontally the material can be cut with a knife, Only when the vertical cutting will require the hacksaw. Attached the Wallpaper with a special adhesive, which will be offered to buy along with the Wallpaper.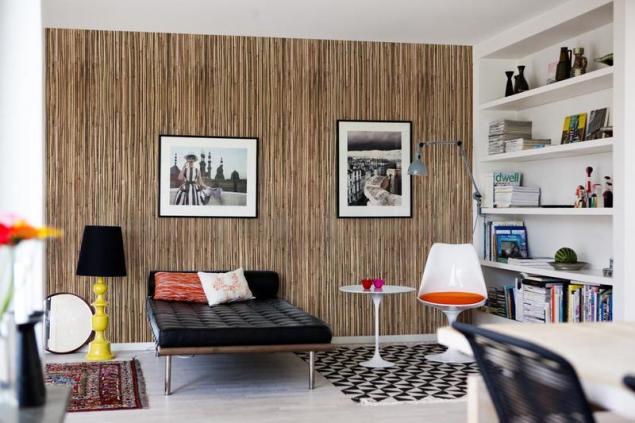 And the last one can be very original way to decorate a room with bamboo wood Wallpaper with color printing. On bamboo fabric when it is applied to the image good quality. It can be a photo in high resolution or vector image. Decorate these bright and bold Wallpaper can be as the entire room, and its separate part. It looks extremely nice and makes an indelible impression. published  
Source: www.diy.ru/blog/ermika/post/8681/