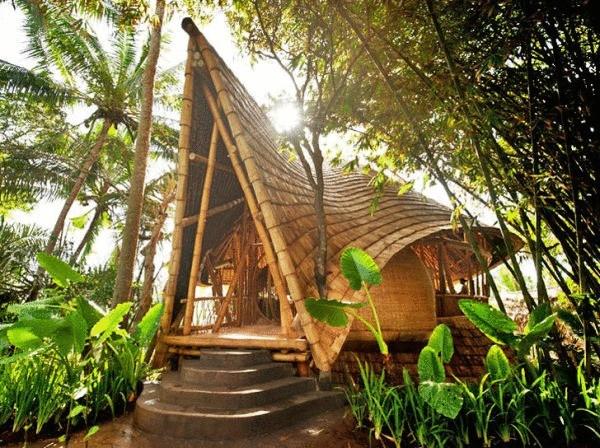 Green village in Bali, the idea of which belongs to the designers of the company Ibuku is a great house, a fully built environmentally friendly material such as bamboo. Construction began on the village in 2010, and it continues to grow today.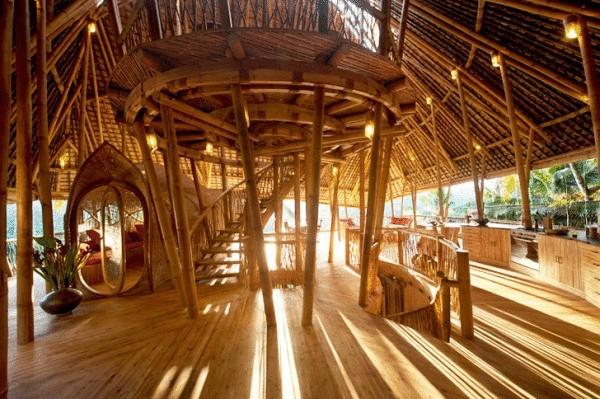 As planned by the designers of the company Ibuku, to whom belongs the idea of creating a Green Village bamboo house was supposed to be an organic complement in Bali, without disturbing its unique atmosphere that contains in its concept of green tourism. And I have to say that the designer succeeded.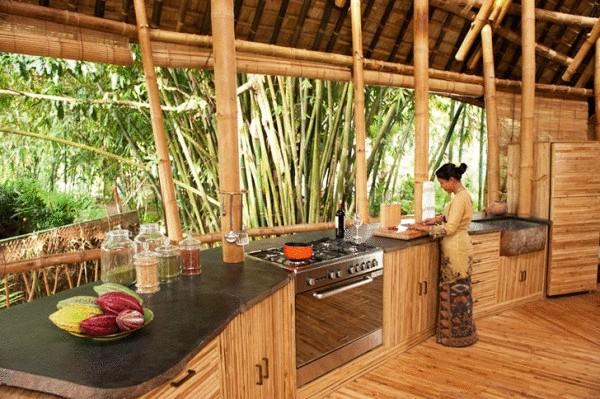 This year, for example, was completed three fantastic homes that are available for rent for tourists who prefer ecotourism. Unusual architectural complex Green Village, built from local materials using traditional Balinese methods of construction, located on the coast of the sacred Ayung river and fits in perfectly with the surrounding natural landscape.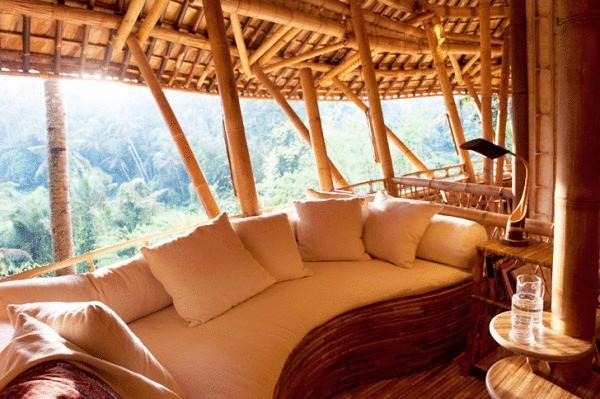 Unique homes are constructed around clusters of bamboo trunks, which subsequently attach bamboo panels and a canopy made of straw. Bamboo is used as a dominant element of the interior — walls, stairs, floors and furniture are made from this plant. Thanks to the flexibility of the bamboo it is possible to create a variety of shapes. Lightweight and robust material bamboo is the common thread that connects human with nature. Ecotourism in this place definitely meets the definition.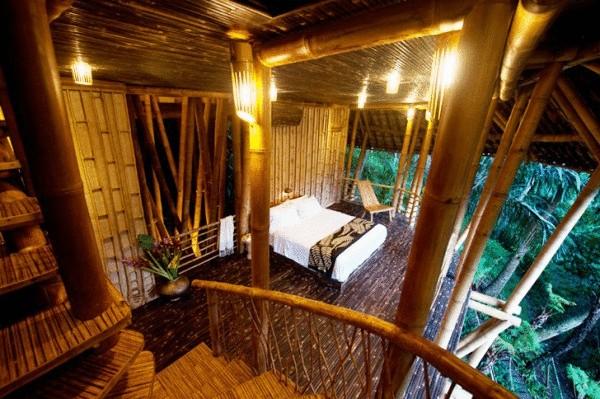 Commenting on the choice of bamboo as a building material, Elora hardy, CEO and chief designer of Ibuku, said: "Any wood loses to bamboo as a natural material. Only three years to grow a bamboo stem which can be used in the construction, and the house, built of bamboo, will stand for decades".
Source: /users/276