We, the MacOS users and Apple, constantly under the oppressive impression of the imperfection of this world. After talking with the perfect iPhone or MacBook we can clearly see how endlessly ugly world of other things around us. Take at least a table at which to work.
It is a regular piece of plywood deserve in order to keep his perfect technique? Of course not! That should look like the table as an esthete-gadgetman: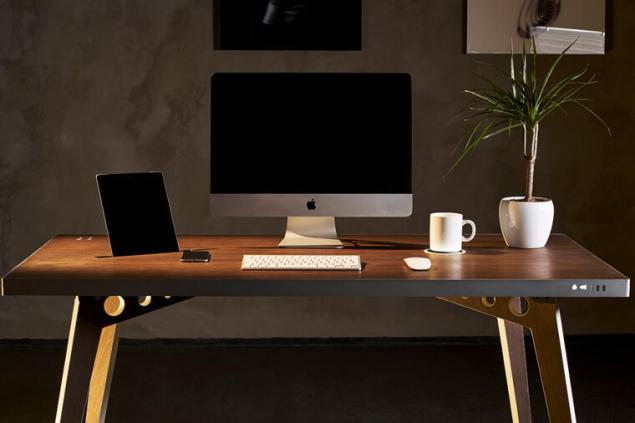 One imperfection in the world has become smaller. Young and ambitious guys from Moscow has developed, designed and launched serial production of the smart table Tabula Sense, which is worthy of your MacBook, Mac, and other representatives of the "Apple" of the family. Is this table in Russia, so this is a real useful domestic development (learn, SKOLKOVO).
Noble wood, aluminum and technology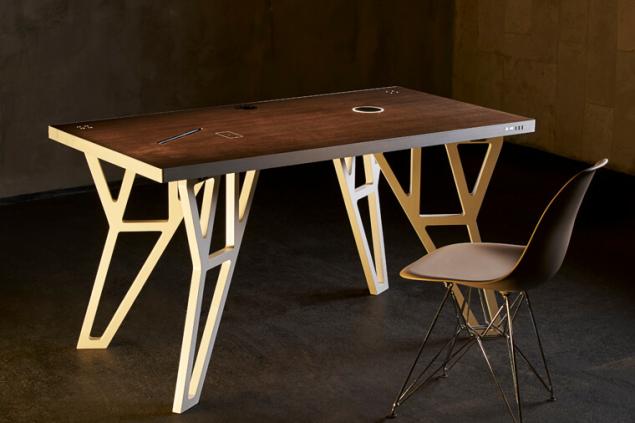 Smart table Tabula Sense even at a cursory glance seems unusual. Upon closer examination I began to understand why: the table-top with rounded edges finished in brushed aluminum, texture and perception just like of which turned any Mac.
In addition, the corner radius accurately replicates that of Apple computers, so if you put on the table, MacBook or Mac – the combination of technique and table would be ideal.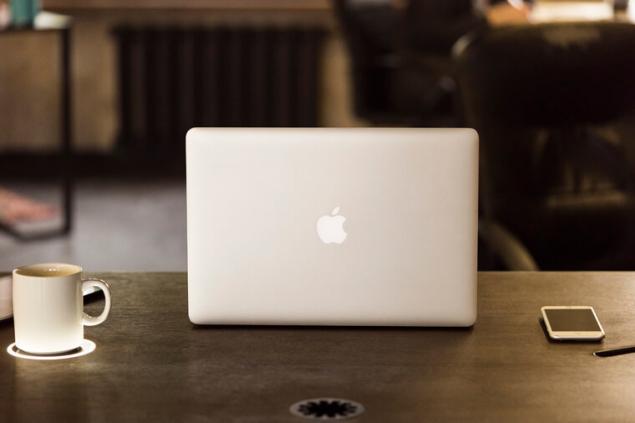 No, you just look at it. Even if all was limited only to design – this is one of the coolest tables I have ever seen. But it still has a lot of nice tech features, that will make the working day easier and productive:
1. Built-in Bluetooth speakers. Connect as a regular wireless speakers, listen to your favorite tracks to create a working mood, or Vice versa. Loud speakers, combined to give 10 Watts of sound. But for a more deep sound used hydrobiplane cavity within the countertop, adding depth to the sound.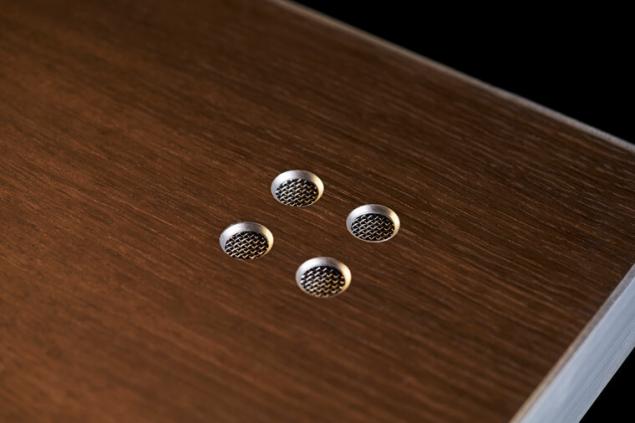 2. A platform for wireless charging of the smartphone. At a comfortable distance from the edge of the table to the left, there is a special magical place where you just need put the smartphone, and it will begin charging. It is if you have any Samsung. And if you have an iPhone, simply insert in the special case of a flat label, and he also will be charged, as pretty.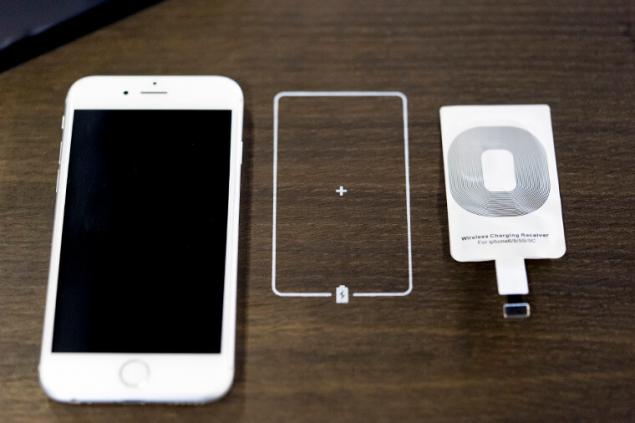 3. Heated mug. Right on the table there is a round platform with a spectacular illumination. Put it on a mug and your coffee always hot. You have no idea how this is comfortable, until you try it yourself. Induction heating, so he will not get burned. A stylish mug for coffee, as in American movies, comes complete with table.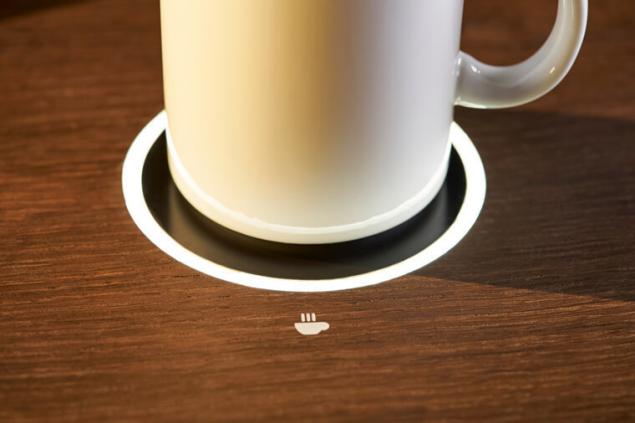 4. The USB connectors. On the right side of the table there are three ports – two of them for flash drives, and the third exclusively for charging devices via USB interface. It is sufficient to connect a Mac to a special socket in the table, and you can simultaneously plug in two USB sticks and more.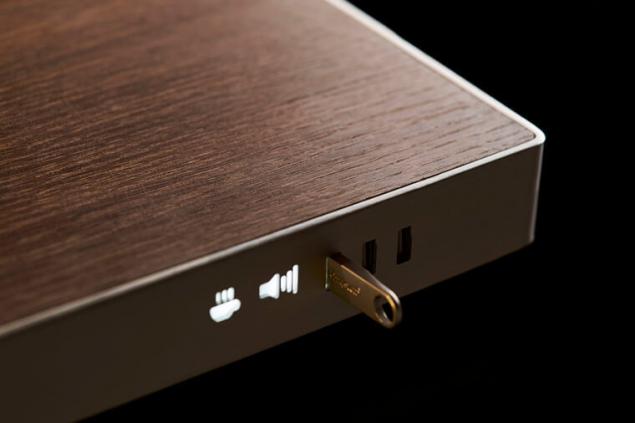 5. Stand for tablet. On the left, next to the pad for wireless charging there is a special recess in which is so you want to put your iPad. At least in the horizontal, even in vertical position, the tablet is at the perfect angle to work with it.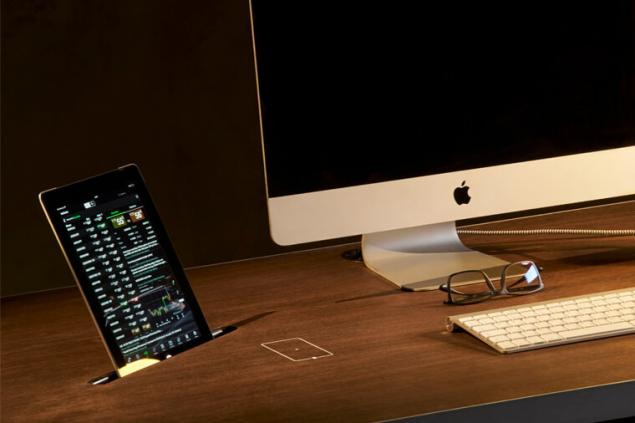 It turns out that this is not a table, but a real gadget that makes work easier and pleasing to the eye the aesthetes Makovoda. I spent at this table for hours and didn't want to leave – so everything is well organised and can be adjusted for user convenience.
In addition, some more electronics and control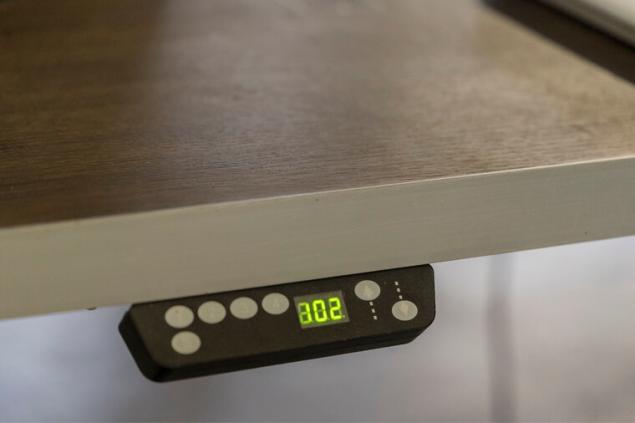 If you want from smart table Tabula Sense more please. As an option you can order a model with the special legs. With them the table may be raised and lowered, fixing in any point of space from the floor. There is memory for four different positions that you adjust yourself.
For example, tired of sitting pushed the button and the table went up. Worked standing up, pressed the button and the table returned to its natural position, for sedentary work. Everything happens quickly and silently. No wires, control boxes no – equipment maximum Spartan as buying the iMac, only the table and a single power wire.
If you think that changing the position of the table – an unnecessary "show-off", think of it this way: let's say you sit at work for 8 hours straight, hard drumming his fingers on the keyboard. In this exciting leisure can cause problems with the spine, all sorts of joint pains and other troubles.
If only work standing – constant load can occur varicose veins. Not now, then when you'll have to reckon with their body. So, why to wait for the "sores" if it is possible to order the smart table Tabula Sense and alternate sitting with standing, without interrupting workflow? The body will thank you.
Sizes, options and all that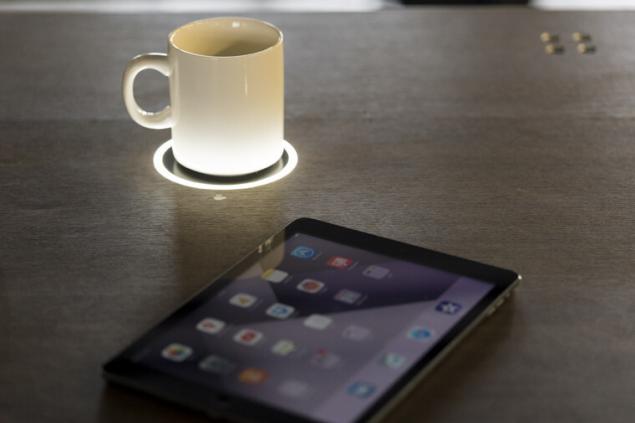 On the official website you can design your ideal smart table, selecting one of three options for colors and types of feet. The ability to change the position of the table in the space of one button will have to pay, but worth it.
Table top size 146х75,5 cm, thickness – 3.9 inches. Weight – 18 pounds. The table top is treated with special tinting oil Osmo. To scratch it, but it's quite difficult to do. Spill liquids is also possible, speakers are not flooded.  
For such a table and I'd work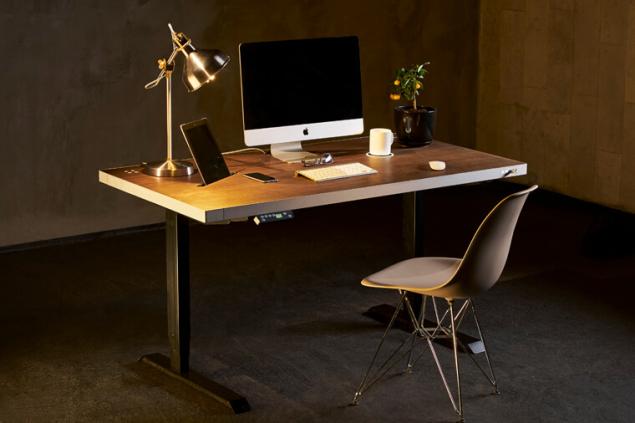 Analogues smart table Tabula Sense in Russia. The guys managed to take an ordinary piece of furniture and turn it into an interesting device that I want to immediately put yourself in the office or home, and work, work productively and in a good mood.
The main features of Tabula Sense:
stereo bluetooth speakers
built-in wireless charging
three USB ports
special dock for free
electric telescopic legs with memory for 4 position
induction heated coffee mug (great mug included)
Promotional video of the smart table
SUBSCRIBE to OUR youtube channel that allows you to watch online, download from YouTube free video about the recovery, the rejuvenation of man. Love for others and ourselves, as the feeling of high vibrations — an important factor for improvement .
https://player.vimeo.com/video/184116801?title=0&byline=0&portrait=0
Put LIKES and share with your FRIENDS!
www.youtube.com/channel/UCXd71u0w04qcwk32c8kY2BA/videos
And finally, I want to remind you that things of Makovoda-Yabloko just have to be as beautiful and functional as its Mac. Well, I'm your perfect table, it seems, has already found. published  
Source: www.iphones.ru/iNotes/615346