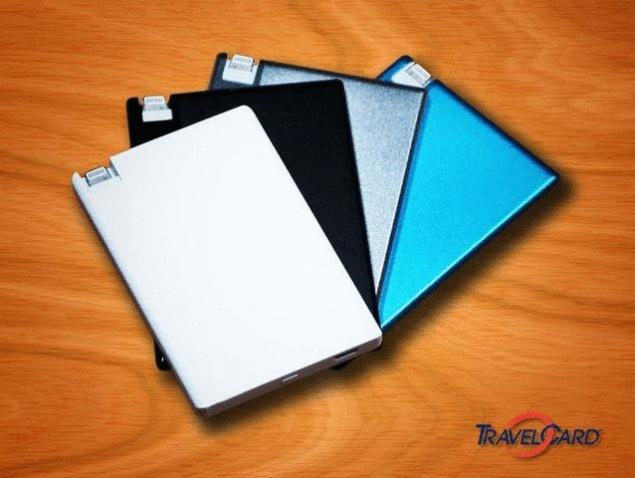 In our time, to rely only on the battery life of the smartphone is very risky, so many users looking for an extra mobile charger.
Start-up company, Go Design has launched a Kickstarter project to raise funding for the production of mobile power charger TravelCard is the size of a credit card. Thus, the TravelCard can fit in a standard wallet or pocket. In addition, the housing is made of durable, lightweight aircraft aluminum, which will withstand almost any attack.
The thickness of the TravelCard is only 4.7 mm Charge occurs via microUSB or Lightning connector. All you need to do for charging mobile devices - connect TravelCard to your phone and press the power button. Led lights show how much charge. Full overcharging TravelCard is 75 minutes.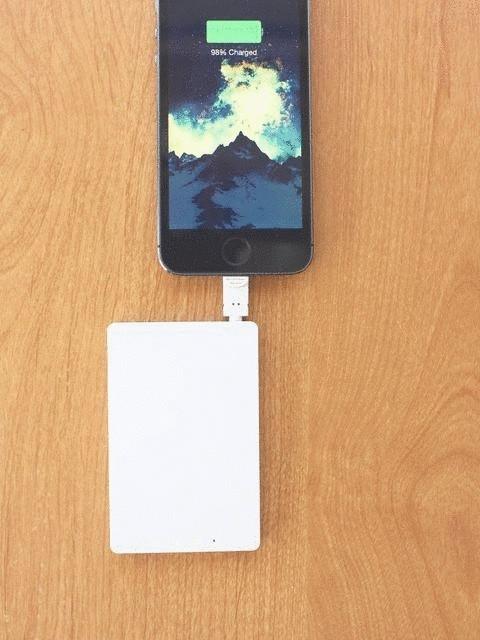 Go Design the company claims that the charger TravelCard will provide an additional 5 hours of talktime, 4 and a half hours to use the Internet and 98 hours in standby mode.
Important: charging capacity is 1,300 mAh, so the TravelCard will provide Your smartphone a whole day intense work offline.
Pre-order on Kickstarter, TravelCard is 35 $. When the charging device officially goes on sale, the cost will be 45 $. TravelCard comes in white, black, silver and blue colors.
Source: www.scitech-news.ru/