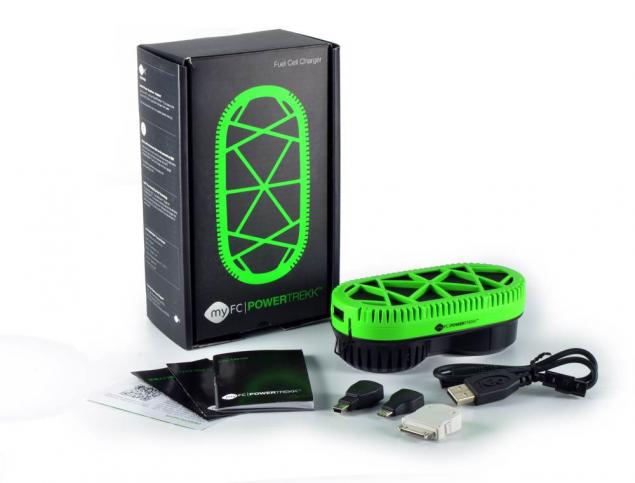 A few years ago, Swedish company MyFC has launched the first portable charger fuel cell PowerTrekk, which enjoyed fairly high demand, but was designed to charge fairly narrow range of portable electronics. And recently the company announced a new model charger PowerTrekk 2.0, which is three times more powerful than the original version. It is able to charge almost all kinds of portable electronics, ranging from consumer devices such as tablets and smartphones, to special devices such as a PDA with a GPS module and a digital camera.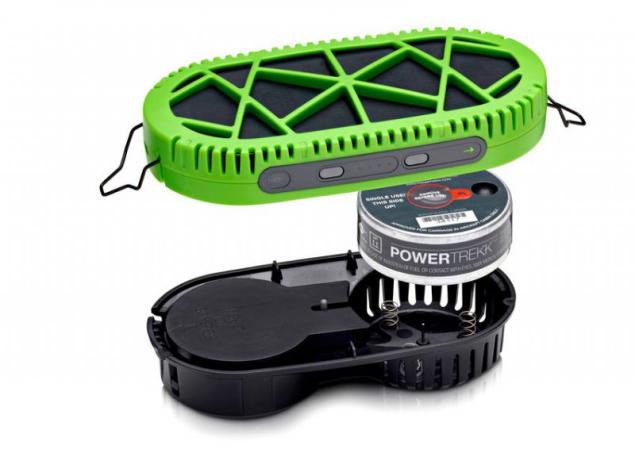 PowerTrekk 2.0 has a more potent, efficient fuel cell, upgraded electronics and lithium-ion battery capacity of 3800 mA/h, which can be recharged from the fuel cell and plugged in (for comparison, in the original standing 1500-milliampere battery). New battery charger produces 6.5 W of power and charges your gadgets via a connection to the 5-volt USB port.
According to the company, the main advantage of the charger PowerTrekk is their environmental friendliness, because in their functioning they emit only water vapor as a by-product, and the housing washers of the fuel element made of aluminum, completely suitable for recycling. Fuel cell PowerTrekk 2.0 produces 1400 mA/h of electric power, it is slightly larger than the fuel element of the original version (1200 mA/h). In order to begin using your charger, you just need to pour water in a bowl and put fuel washer – now you can connect your gadget and charge it from a fuel cell or internal battery.
PowerTrekk 2.0 is slightly larger than the original, it weighs 270 grams and has dimensions of 128 mm x 66 mm x 47 mm Fuel washer has the same weight and dimensions as its predecessor.
As expected, the company MyFC will launch the PowerTrekk 2.0 is on sale in October this year. But while its value is unknown.
Source: www.cheburek.net