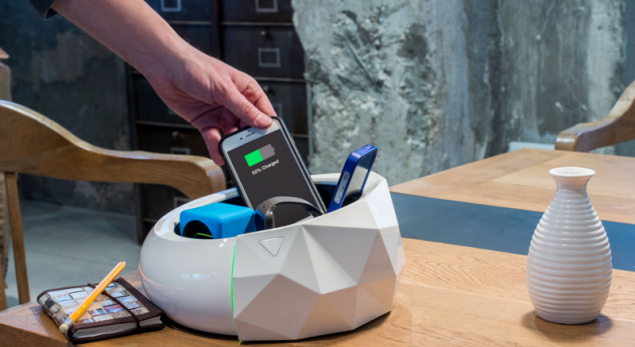 Israeli company Humavox, attracted venture capital investments, developing a wireless charging cup, which will be able to charge multiple devices, according to Nikkei Technology.
Development was presented at the Mobile World Congress 2016 held in Barcelona on 22-25 February this year.
The charger can charge the Israelis low-power gadgets such as fitness bracelets and hearing aids. Currently, "cup" can transmit 1 W (200 mA, 5 V) of the charge, but intends to increase the capacity Humavox 2, 5 W (500 mA, 5 V). The device used a method that transmits electric waves using broadband. Frequency can be set in the range of 2, 1 to 5 F, 8 GHz in accordance with the requirements and standards adopted by different countries.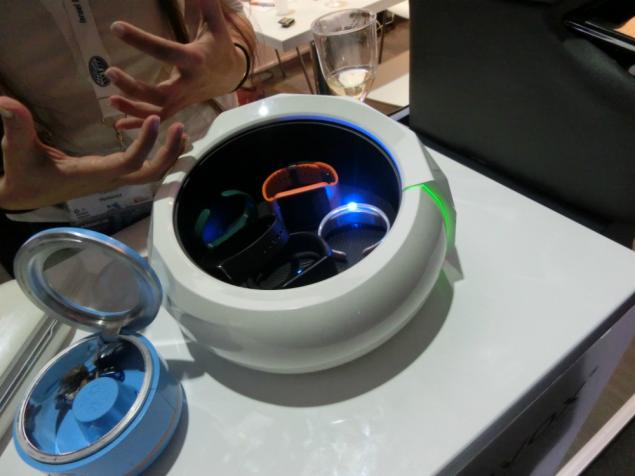 Charging bracelets
Battery Cover Charger for smart glasses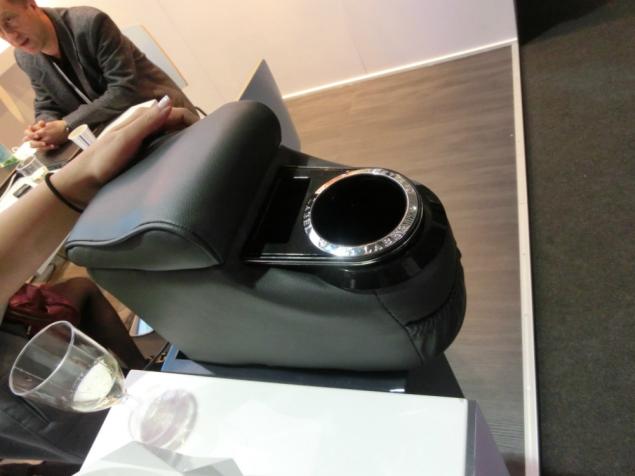 This charger looks like a cup holder for bicycles
Humavox plans to license the technology, but is unable to produce the required chip at home. In this regard, negotiations with other companies are already underway.
"We expect that the products using our technology to hit the market in 2017, primarily in the medical field," commented Representative Humavox.
Source: geektimes.ru/post/272058/