Folk legends claim that founded the village Cossack Lesko of Fariba. First it was a small farm with a manor house, called respectively the name of the owner Leshkova. So later was called and the village that grew up around the estate. Already in the twentieth century Leskovo somehow renamed in Les'kove. There has been preserved a building which can be attributed to the pearls of farmstead architecture of Cherkasy region, but throughout Ukraine Palace Dahovskyh.
Dahowski became owners Laskovogo in the early nineteenth century. It was the rich immigrants from Poland who had estates in many villages of Ukraine, bred English stallions and built a Palace which now stands, and which is hidden from the public eye in Leskova. Locals say that the Casimir Dakhovskii wanted to make something like Uman of the Park, supposedly to outdo Potocki. But this is unlikely, because in the 50-ies of the XIX century (it was then), neither human nor "Sofiyivka" Potocki did not belong to.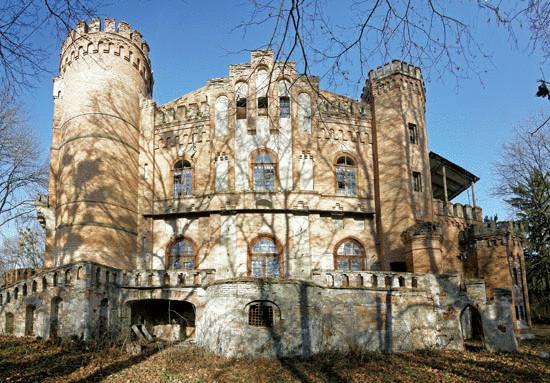 The Palace was erected in the forms of English Gothic (or rather neo-Gothic, or Gothic revival). The name of the architect who designed the first version of leskovskogo Palace, the story is not told. Son of Casimir, Tadeusz, lived a long time in Europe, studying architecture and civil engineering. After returning to Ukraine Tadeusz come to grips with the reconstruction of the Palace and by the English landscape Park. Dachowski created in Leskova real fairy tale. This estate was recognized as the most beautiful Polish residence in Central Ukraine.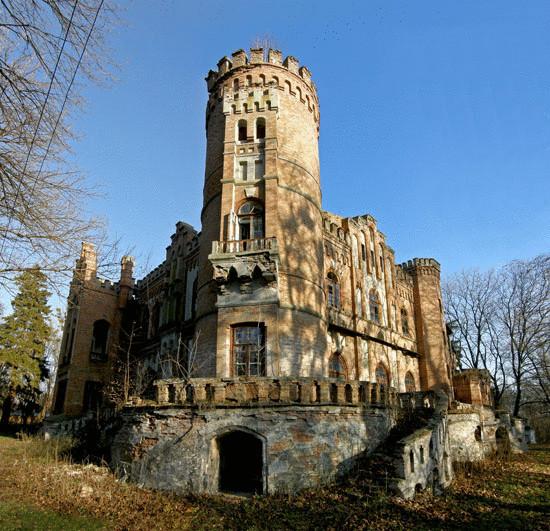 Besides the Park and the Palace Dakhovskii had the estate model stud farm with a racetrack. Horses were another passion of Tadeusz. He was a good jockey, participated in European competitions and have kept a whole team of riders. Dakhovskii disliked drunkenness and variously fought against manifestations of this social disaster in their villages. In the early twentieth century, he opened a tea Leskova with the name "the sober". The institution released free tea and sweets for the peasants.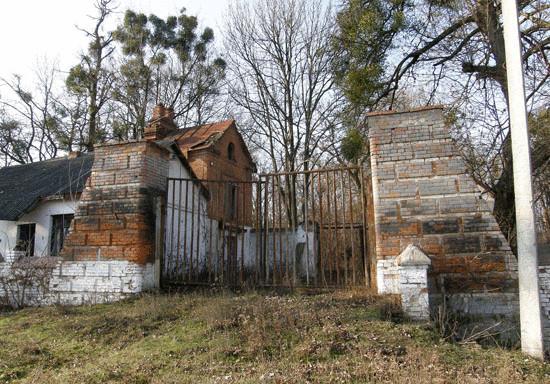 In the 70-ies of the last century, the manor Dahovskyh turned into a huge drug warehouse. Perhaps it was then, the building and the Park was surrounded by high brick walls.The years of independence Ukraine did not add positive things in life Leskovskogo architectural marvel, the Palace has placed the military warehouses.
Source: /users/87