Most experts believe the St. George Cathedral is the best Baroque Church in Lviv, the apex of the Baroque art capital of Galicia. Cathedral was built within twenty years (1744-1764 years). The initiator of the construction was the Greek Catholic Metropolitan Athanasius Sheptytsky. The construction was supervised by architect Bernard Meretin.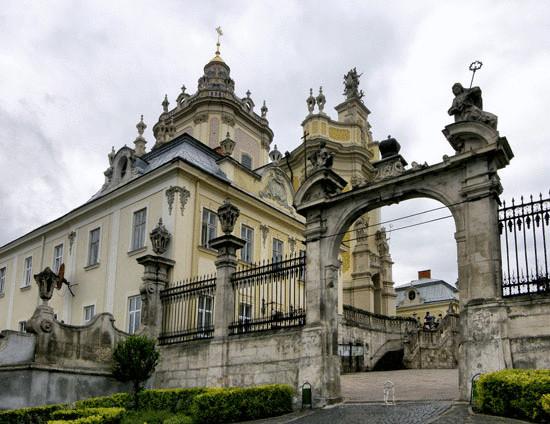 In honor of the patron saints of the two founders of the Cathedral from the kind of Sheptytsky brilliant John George Pinzel created sculptures of saints Leo and Athanasia. They now tower over the entrance to the temple. And the Pinsel for the Cathedral of St. George built one of the largest of its masterpiece — the figure of St. George, which successfully deals with a sinister serpent. That's just a pity that set it so high without binoculars well and will not be considered.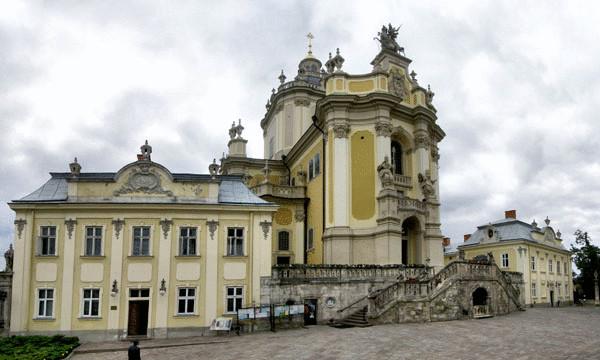 Historians say that the temple on mount Svetogorskoe existed since the 14th century, and even earlier there was a cave in which he lived and prayed the monk Basil. In the 15th century on the hill around the Church which grew up a monastery. In his chambers in 1648 he lived Bohdan Khmelnytsky. Here he even took the Polish ambassadors. But of the convent nothing remains, therefore, in its place was built a new complex.The Cathedral of St. George the whole period of its existence was a symbol of the Ukrainian Lviv.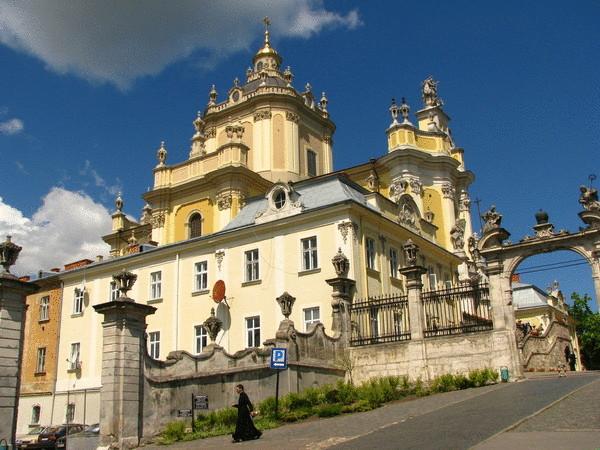 Source: /users/87