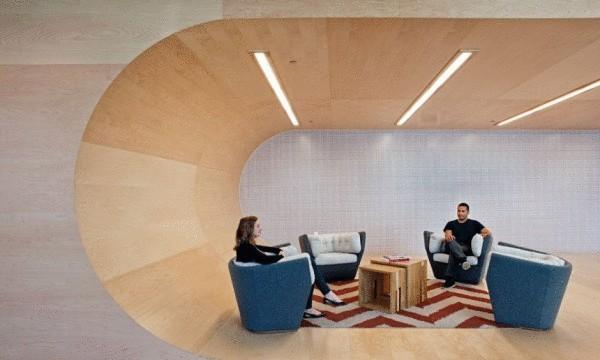 American architecture Studio O+A has carried out a creative project of the public areas on the ground floor of an office building AOL in Plato Alto (CA). The unique composition of the public area includes a lobby, a cafeteria, a gym, a space for relaxing and socializing.
The headquarters of AOL provides space for several small businesses. Public space located on the ground floor is intended to facilitate the cooperation of all employees and visitors of the building.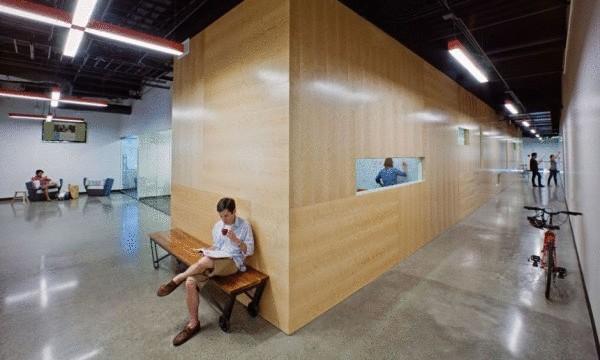 The area also covers adjacent to the building open areas. Uniting different segments of the element of the situation is a natural wood warm light shades.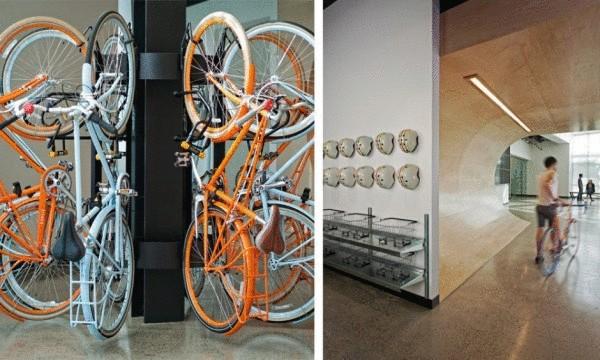 This little "town" creates a harmonious and captivating infrastructure, implying a quality rest during and after the working day, able to adapt to different situations and user needs.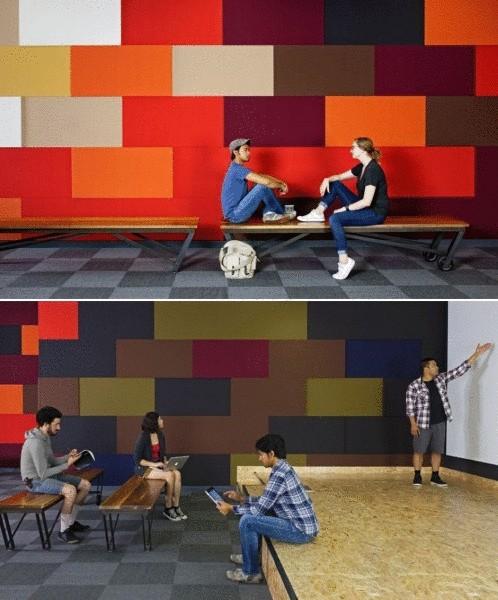 The dominant element of the public area is a curved structure that has become a hallmark and a landmark office facility.
Source: /users/78