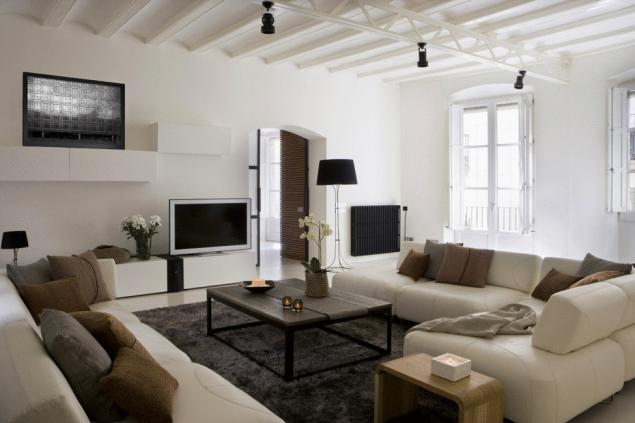 The interior design of this apartment located in the Gothic quarter of Barcelona, was presented by YLAB Arquitectors.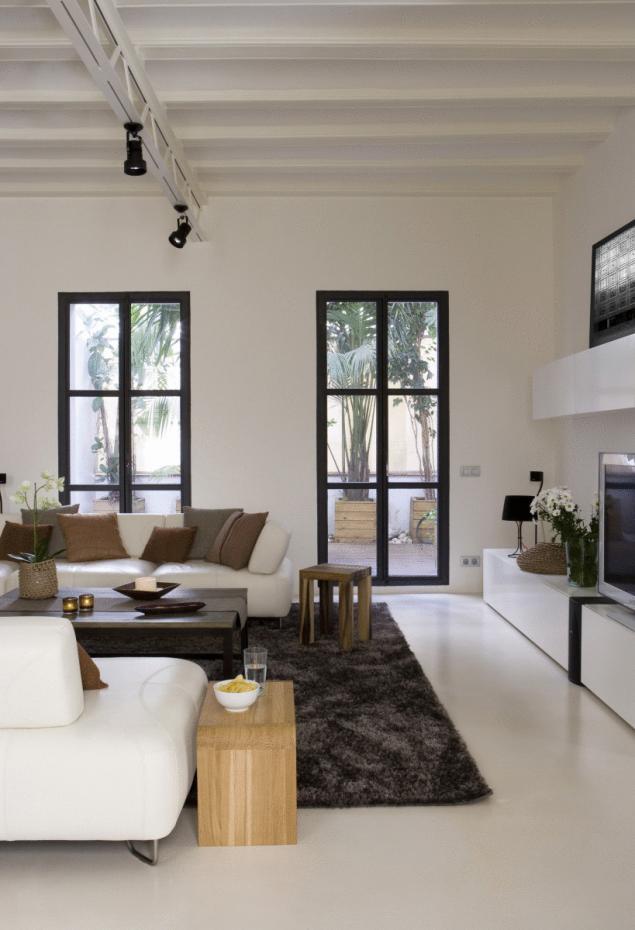 Its area is 130 sq. m., terrace – 20 squares. Initially the apartment was represented by several bright and spacious rooms connected by large arches, and having access to balconies. In the process of redevelopment was divided into two zones: public and private. The first includes lounge, kitchen, dining and living room, and the second presents a bedroom with a bathroom. The apartment was modern, but elements such as traditional Catalan ceilings with wooden beams and vaulted arches were not affected, and remind us of past residence.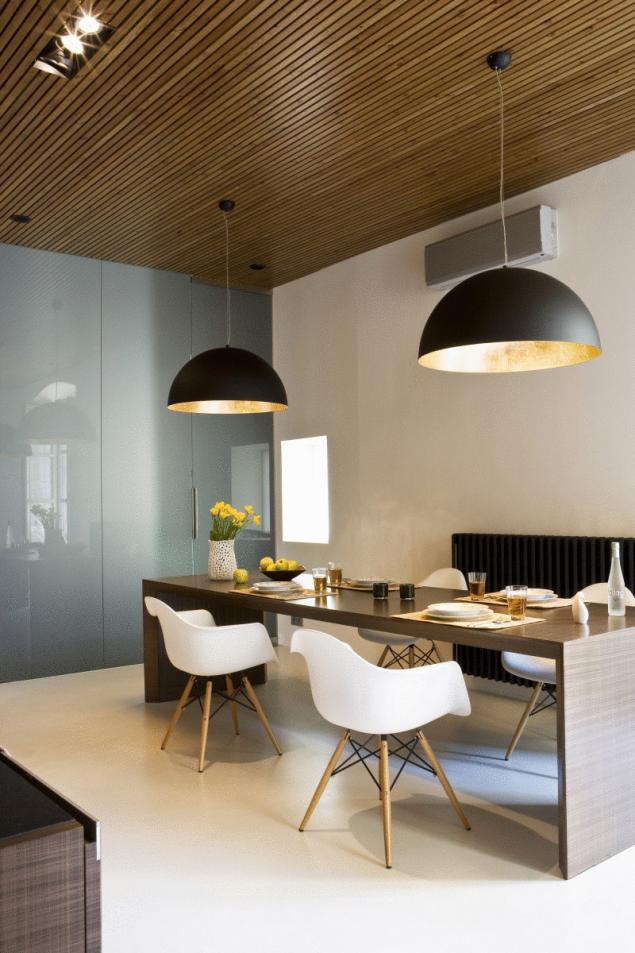 Kitchen combined with a dining room reminiscent of the classic cafe or club. Pine slats on the ceiling and walls were collected manually. Metal panels countertop and hanging lamp decorated with Swarovski crystals create a cool contrast with the warm wood finish. Grey glass in unexpected ways emerging before the eyes conceals the bedroom, separated from other rooms.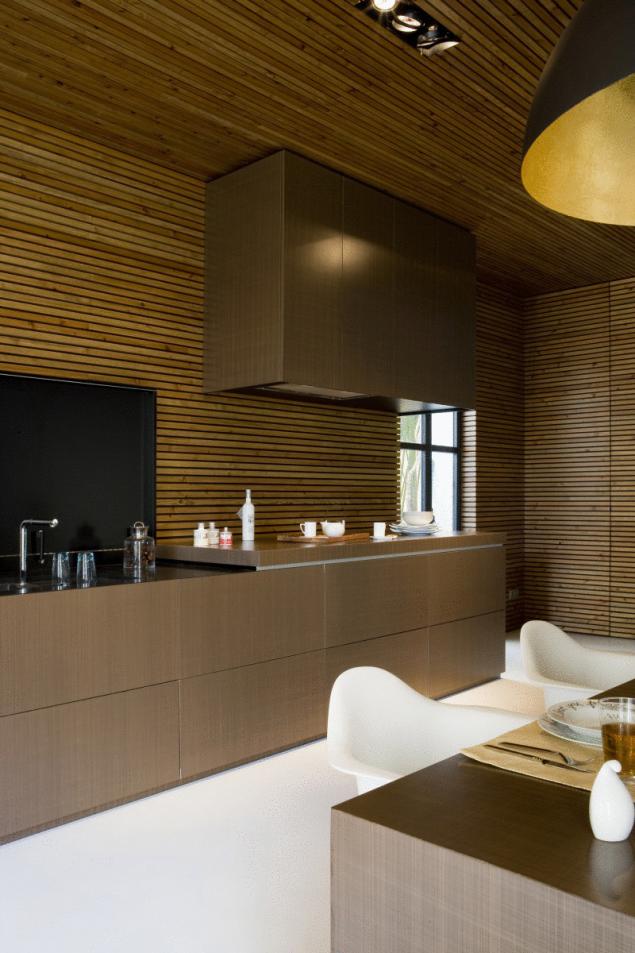 In the centre of the apartment is the living room, connecting all the rooms. Furniture you can easily move as needed, changing its appearance.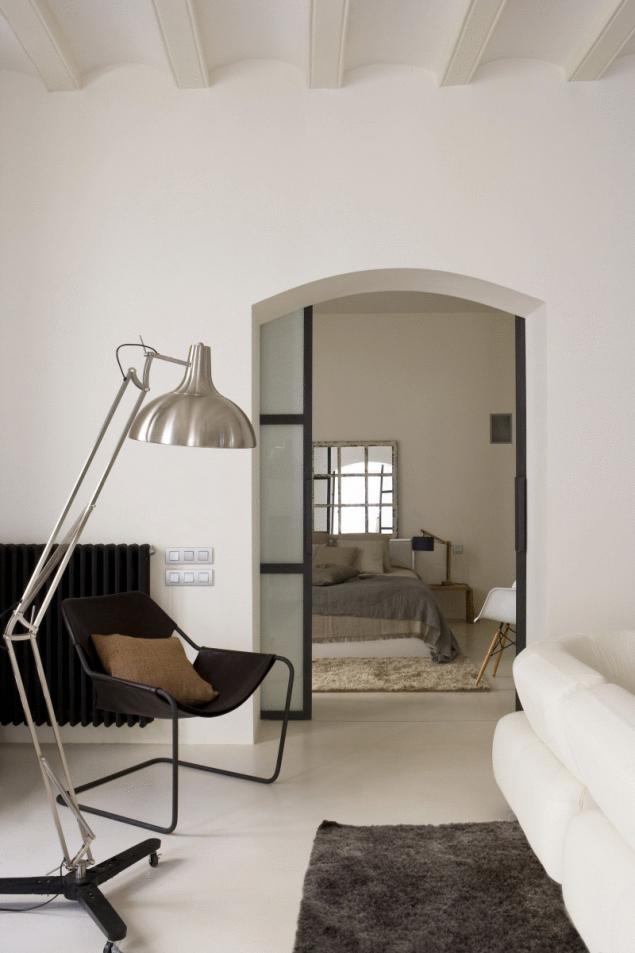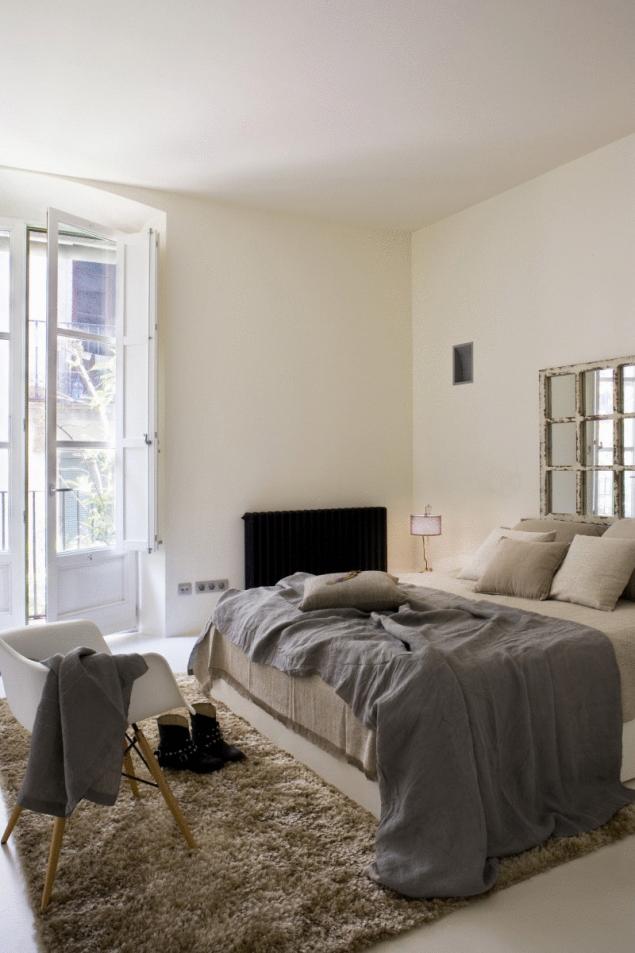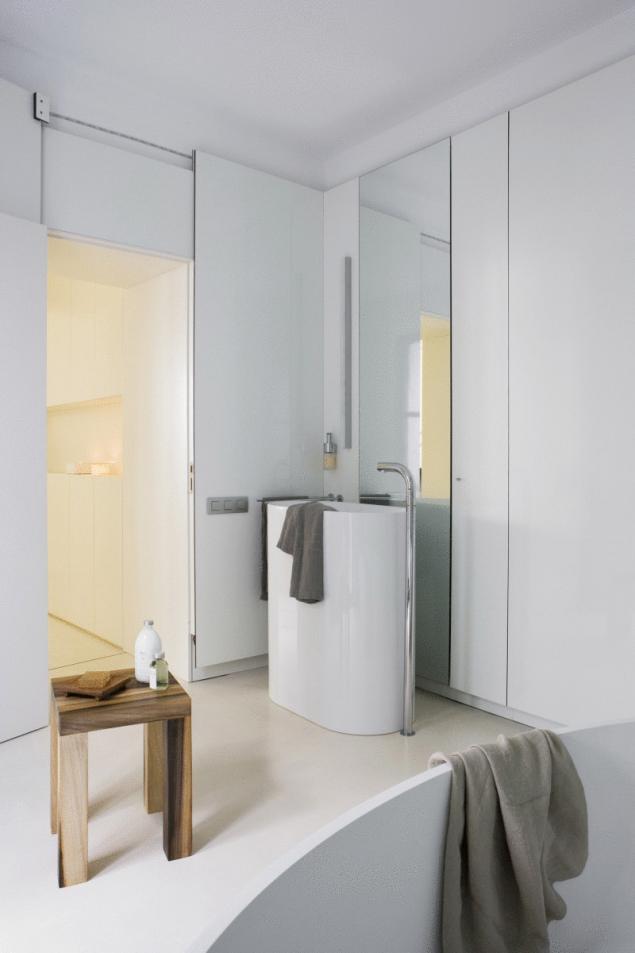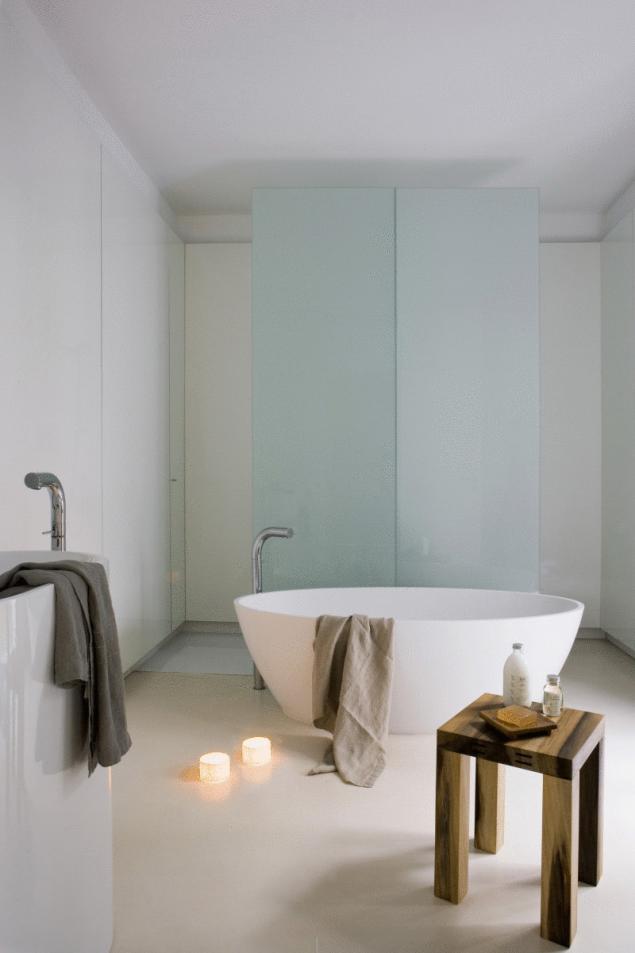 Source: /users/104