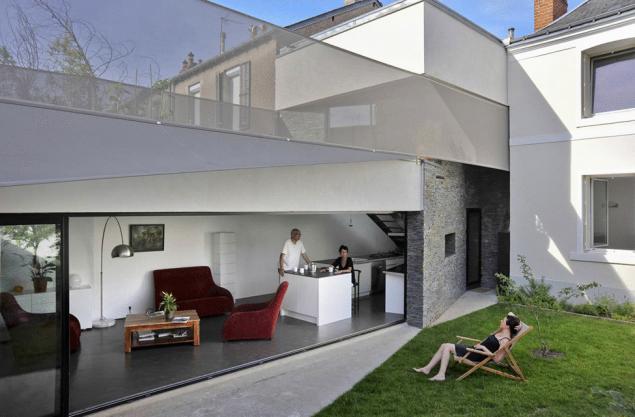 Design office MU Architecture has provided a Fertile House. The house is located in the city Tour in the Loire Valley in France. Completed in 2010, the project is a reconstruction and extension of the existing building. The renovated residence is 210 sq. m. the owners, an elderly couple, wanted the house looked like a green Paradise and a contrasting stamped on the background of the ever-evolving city. Moreover, important requirements placement living area on the ground floor, and the availability of guest rooms for children and grandchildren.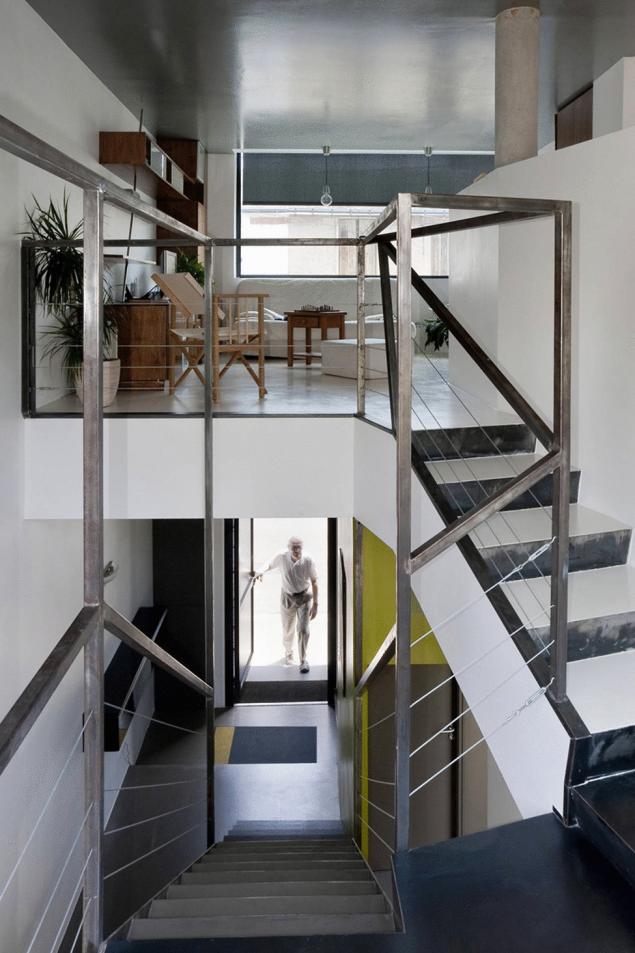 Once the house was the only building on the spacious grounds of the farm, and after the area became a densely populated residential area. Neighboring buildings lying close to each other, and their Windows face the street. MU Architects made every effort to give the former owners of the house privacy and a sense of life on the farm. The new residence has a U-shape with a closed façade on the street side. All living spaces are designed on the lower level, so that the elderly owners do not even need to leave. Bedrooms are located in the old part of the house, while the living area, put in a new extension.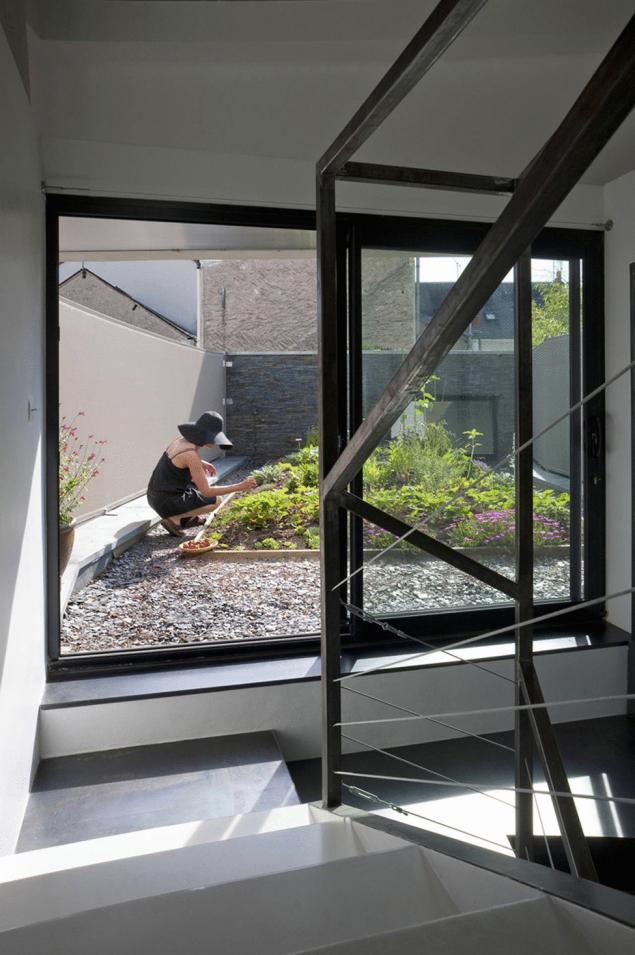 The main feature of the residence is the roof garden where the owners can indulge their passion to work on the farm. An enclosed courtyard was also pleased with the tenants, because here you can relax in a private setting. Moreover, it is an extension of the living room, panoramic Windows which open, blurring the boundaries between interior and outdoor area.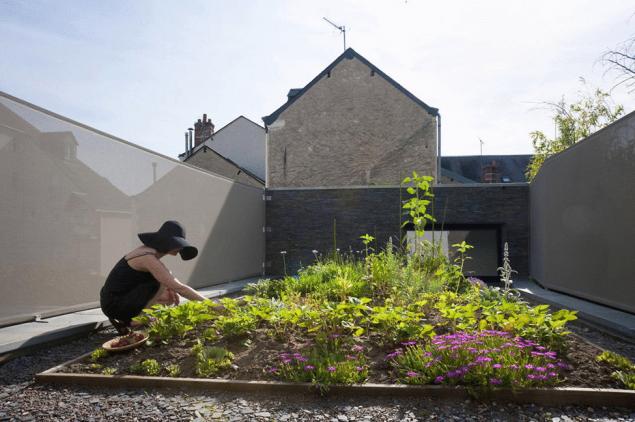 Source: /users/104