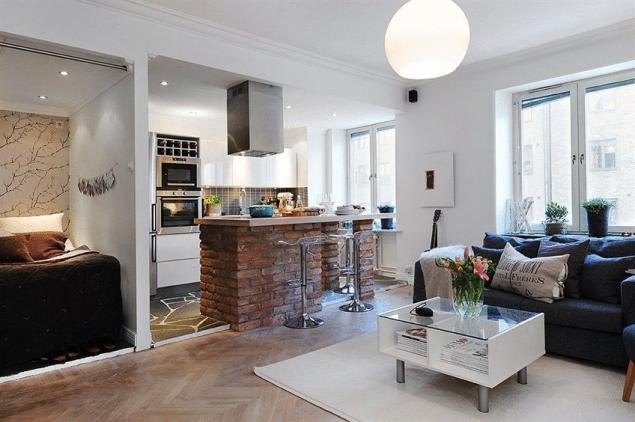 Extremely cozy Studio apartment located in Gothenburg, Sweden. Designed to the smallest detail, it is located on the 3rd floor five storey building. Quality materials, modern furniture, parquet floor, stylish moldings, large Windows – everything is well-combined and compactly distributed, only 42 sq. m.
Architectural features of the building 1930, the diluted modern elements in interior design. Oak parquet, marble window sills, mirror doors – everything here is luxurious and simple at the same time. White walls are perfectly contrasted with black graphite floors and dark accents in the furniture. Adjustable lighting allows you to create different moods in the room. Bed is hidden from prying eyes in a comfortable groove. This frees up additional space in the living room, making it more spacious, not weighted with furniture and accessories. A separate room contains a closet.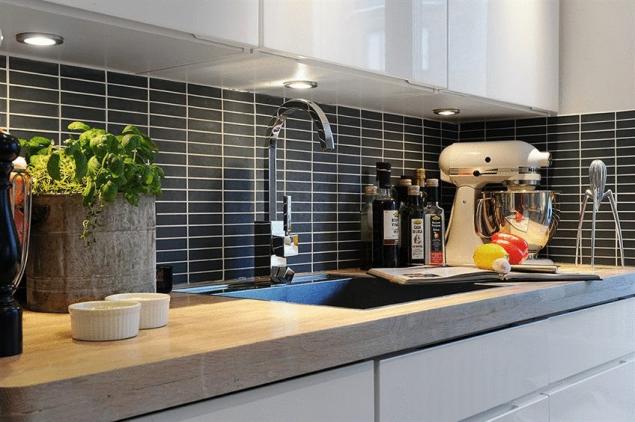 The lack of partitions between bathroom and kitchen a greater sense of space. Equipped kitchen has not only cooking for themselves, but is a great place for gatherings with friends. This was set an interesting bar, which, being brick, bright accent decorates the room.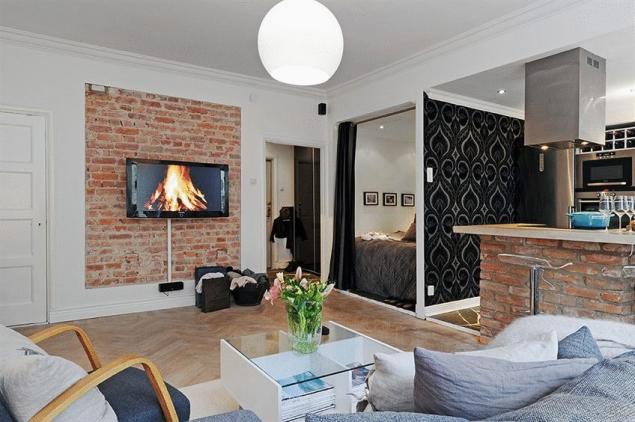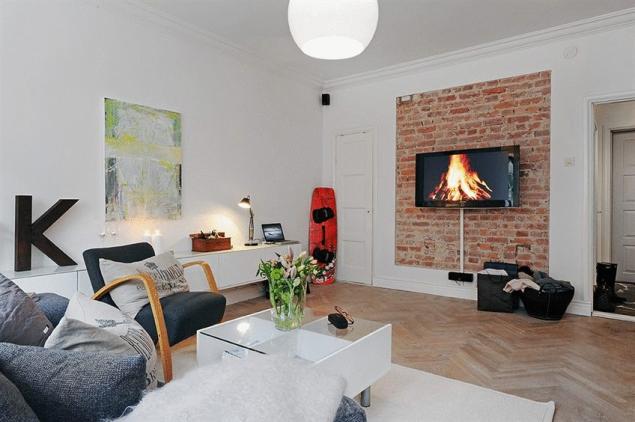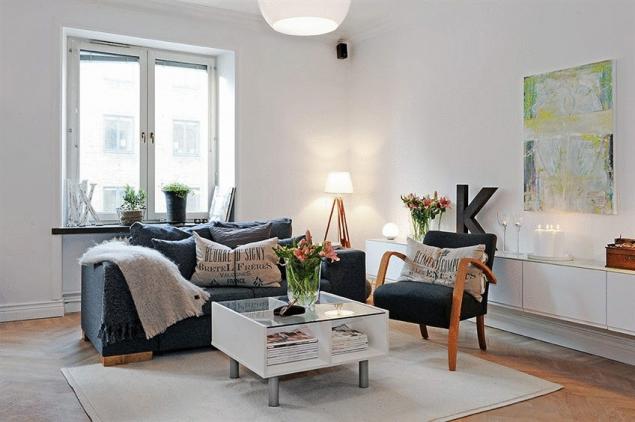 In the basement of the house is a Laundry and sauna. Parking for cars and bikes are also available for residents. Out on the street, you will find yourself in a beautiful city Park, surrounded by various restaurants, shops and eateries. In fact, the building also offers a hairdresser and an art gallery. The nearby Botanical garden is one of the most important attractions and features for tranquil walks.
Source: /users/104