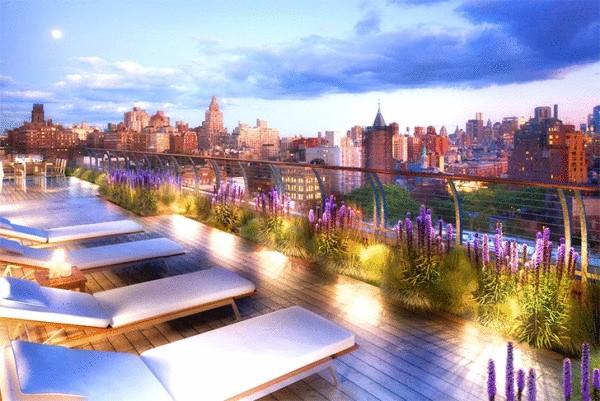 Green architecture is becoming every year more popular. Architects and designers realize the most incredible projects, which yesterday seemed fantastic, and celebrities tend to purchase homes that will allow them to follow the principles of sustainability.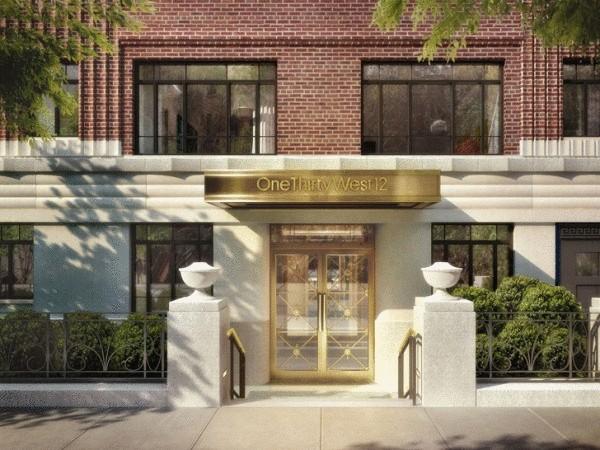 Today, that time crazy rhythm of life, of urban dwellers yearn for nature and seek to "get" at least a piece in all available places, and even on the roofs of houses, garages, and anywhere you have a flat roof, which allows to arrange in the modern city oasis.
Looks like the former TV presenter Rosie O'donnell has joined the ranks of "green" celebrities such as Alec Baldwin and Leonardo DiCaprio, who purchased the apartment with three bathrooms and four bedrooms in a renovated building that was once St. Vincent's in new York. The Deluxe apartment for 8 million located at the address 130 W 12th street. This is really a "green" apartment. It is equipped with air filters and water collection, wireless network, private terrace, and most unusual on the roof is a veritable garden. The roof garden is not only beautiful and new, this is a unique opportunity to relax after a hard day's work.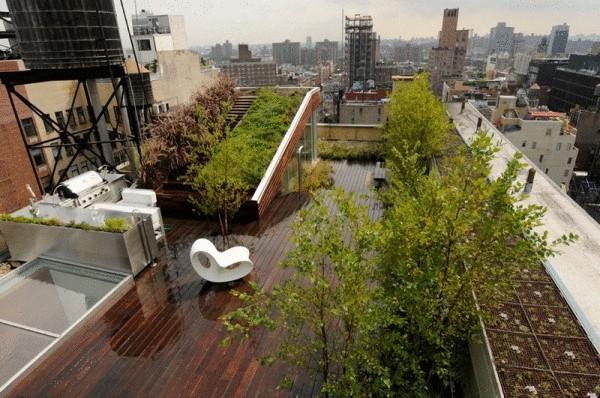 The house gained Rosie O'donnell – a striking example of green architecture, was reconstructed by company Cook + Fox Architects, and will soon receive the Leed-NC Silver from the American Council for green buildings (USGBC). Designers not only worked on environmentally friendly buildings, but also tried to retain the historic features of the pre-war building. Retaining many details of the original design of the house, the architects have redesigned the structure so that greatly expand the living area, equipped apartments with modern amenities and energy-saving innovations.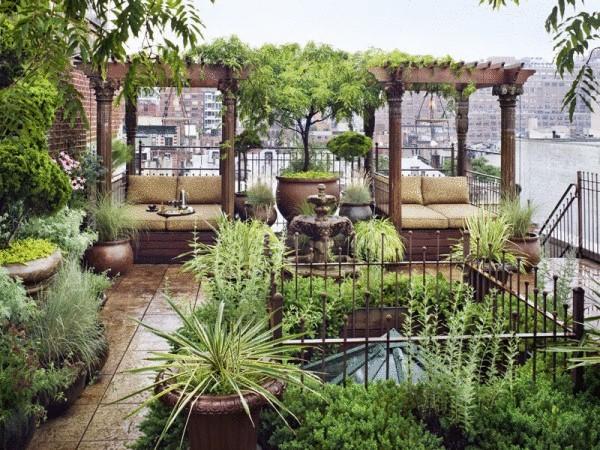 Those who decide to follow the example of the American stars and build your rooftop garden, you should know that to create a "green" roof with traditional roof construction is not suitable for such purposes are applied inverted roof. Their distinctive feature is the stacking of the insulation layer over waterproofing layer. It protects the waterproofing layer from damage and greatly extends the service life of the coating.
The roof garden on the one hand is a wonderful decoration and a great place for relaxation and rest, and on the other hand provides the ability to efficiently use all the built-up area, because as you know in modern cities is the ground – the product is expensive and scarce. Has a rooftop garden and other benefits: it helps to keep warmth in cold season and in summer, reduces heating of the roof, greatly reduces noise, thereby increasing the psychological comfort of the inhabitants of the house.
Source: /users/78