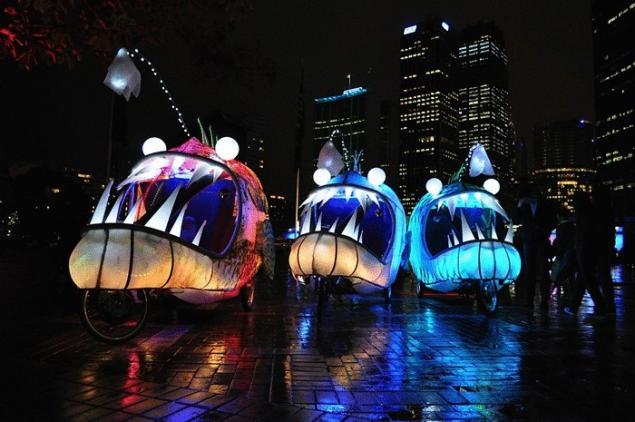 An amazing sight could be seen by the residents and visitors to Sydney this summer. According to tradition, in this city every year takes place the festival of light VIVID Sydney festival, rich in all sorts of light shows, performances, art projects and installations, but this year was especially fun and bright. So, thanks to the creative team of Group D Creative Collective night streets of Sydney were able to see giant deep-sea fish anglerfish, known as "sea devils." And moved these fish are extremely on wheels, and had bright neon lights, illuminating the road itself and neighbors, moving down the road in the immediate vicinity.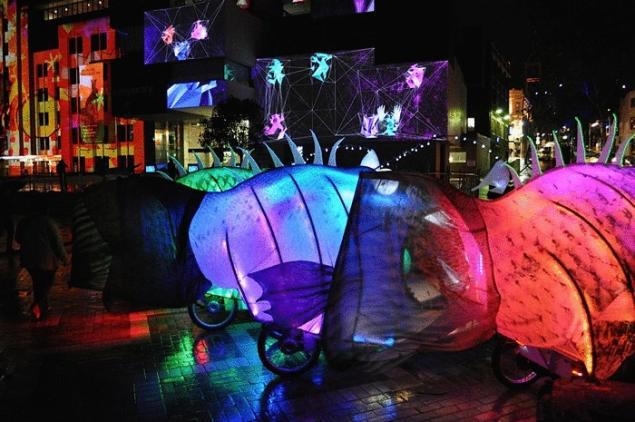 What does it all mean, you ask? The fact that the band members invented and developed an unusual art project with elements of representation, called Anglerfish on Wheels, that is, "Sea devil on wheels." Flora and fauna have faster to adapt to life near humans, according to participants of Group D Creative Collective, so they decided to release a new generation of "monkfish" in a densely populated city, in order to help him adapt. And to keep up with the speed of modern rhythm of life, the fish sat on the bikes, and gave each camouflage suit.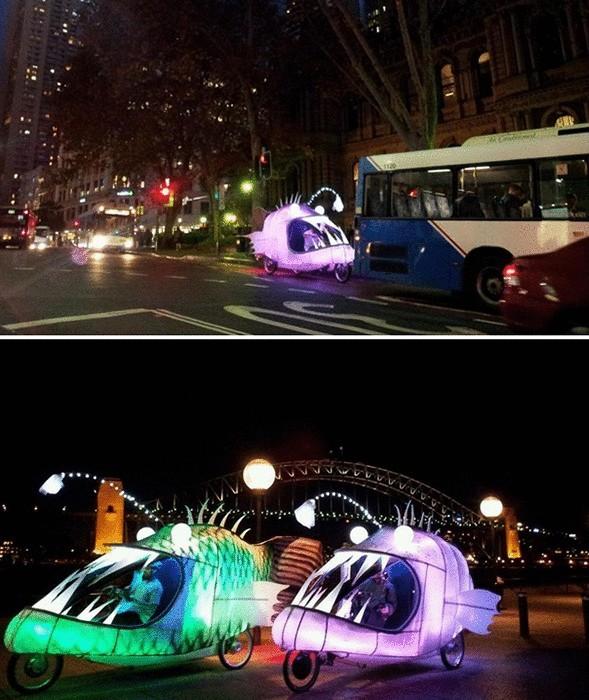 And it turned out that unlike their elusive deep-sea relatives, these three giant glowing "fish" were well adapted to life on the highway. Designers designed their costumes neon lights, and fish skin, fins and tails were made using digital printing on lycra and chiffon. Certainly walking in the evening Sydney was something to admire, while three giant fish on bicycles running around the streets of the city, and the area rattled the festival of light VIVID Sydney festival.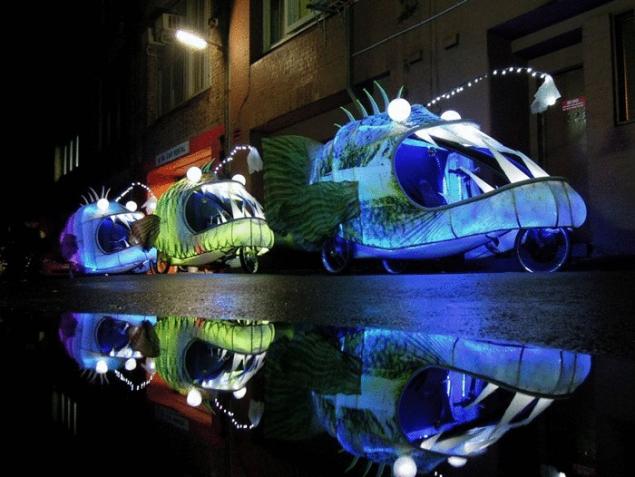 Source: /users/78