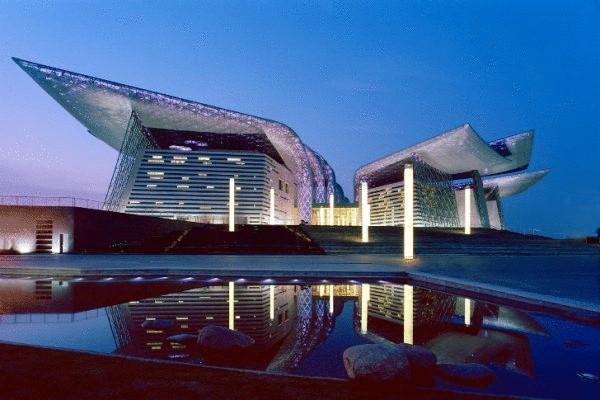 The architects who created the Winged Wuxi building, which houses a Large Chinese theatre, of course, was inspired by butterflies, crouching to show off the beautiful lake.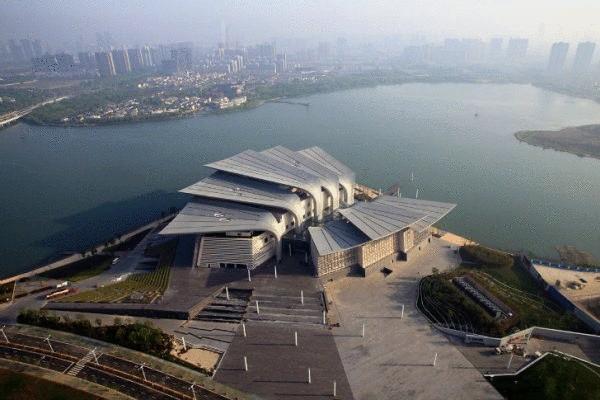 The first thing that catches the eye is 8 roofs-canopies are the perfect protection from the sun. The design of the building was designed by Finnish architects and it is worth saying that the building can successfully compete with the magnificence of Sydney Opera house. Special attention was paid not only to interior design, landscape design, acoustics and lighting, but also such moments as programmable led lighting and eco-friendly interior bamboo.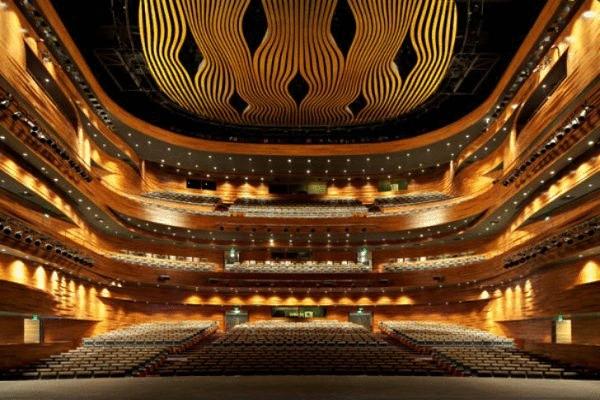 Despite the fact that the authors of the project of the Chinese theater were architects from Finland, they managed to include into this project the tradition of Chinese architecture. Butterfly, sat down on the water, so it looks like the theater building, has eight massive wings, which on the one hand define the architectural appearance of the building, and on the other protecting the building from heat. In the lower part of the wings, or rather located there is an aluminum panel, mounted thousands of LEDs. This led lighting is not only economical, lights can be programmed to change color.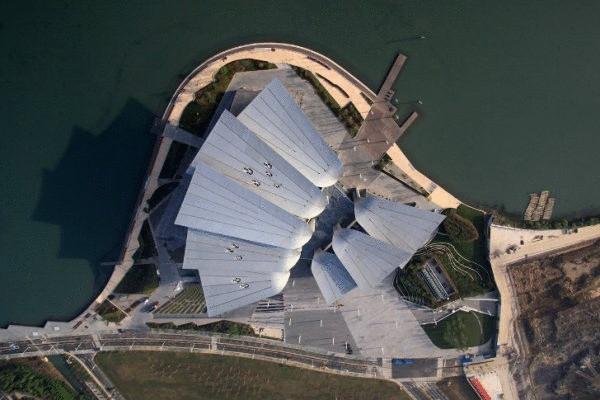 The architects of PES-Architects have used innovative technology seamless designs, which allowed to abandon welding, which are known to be unsafe for humans and for the environment. It is known that during the construction were used only eco-friendly building materials, and wood trim was replaced with fast-growing bamboo, which is made, for example, acoustic panels.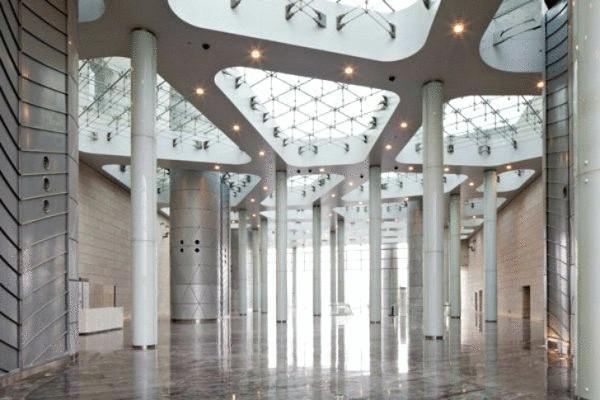 Source: /users/78