From the author: My business partner Oleg Berkovich yesterday went to the ballet "Ivan the Terrible" at the Bolshoi Theater.
As for me, after my interview with Nikolai Tsiskaridze for "Tatler" is a burning topic, I immediately
questioned him about feelings and was surprised that he had not talking emotionally about the very formulation
with great music by Prokofiev, and poor condition of the historic building after a recent renovation.
Impressions from the play Oleg remained ambiguous. However, and do not need to be an expert to notice,
that the acoustics in the hall bad. He sat on the ground, but often noticed that all the musical parts like merge
in a kind of sonic mush. Despite the fact that Oleg congenital hearing. The strength of this art - that it
makes you forget about the theatrical conventions, plunges us into another world, a fairy tale, makes completely fall
from the gray reality. In this case, "forget and soar" my partner and did not work.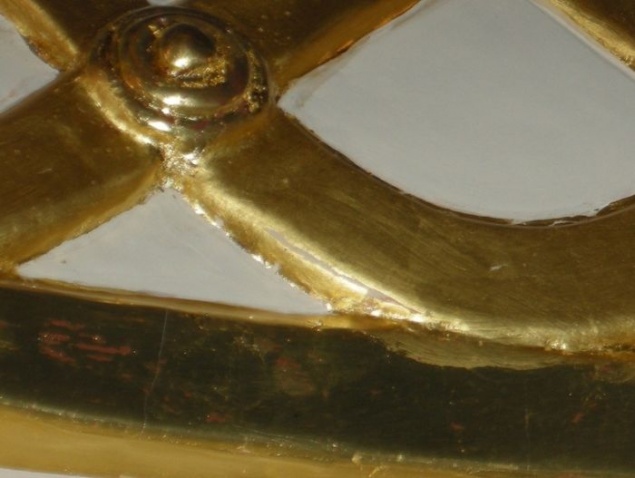 What hangs in place bronze candelabra - see for yourself. Building Department "Ikea", no more.
Reality rudely reminded of itself and after the show, when a friend had his costume backstage.
Cheap fussiness and numerous defects are evident immediately. But the old-timers had it throughout the building
and clearly demonstrated than it actually ended a six-year renovation. That, my friends, pandemonium horror.
At the site of the temple of art market is now worth stall. Oleg could not resist and took a picture of the interior on the phone.
Instead of the old stucco we slip gilded plastic and papier-mache.
And Where did the famous gold leaf?
Now instead poshlenkoe "gold" paint in some places crooked deposited.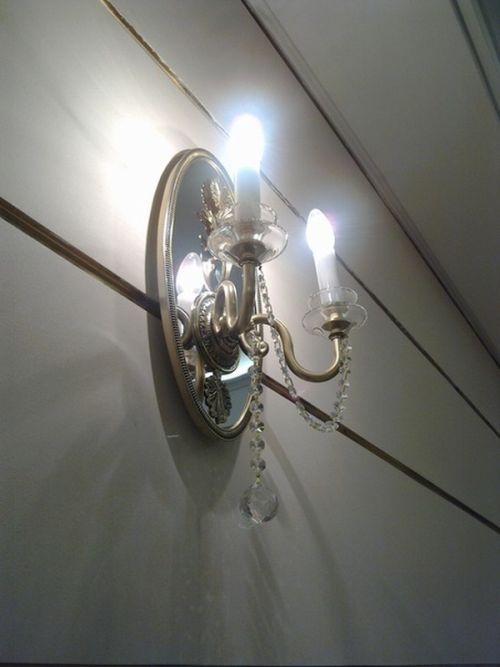 And what happened to the real bronze handles on the doors? Instead, they screwed Chinese consumer goods.