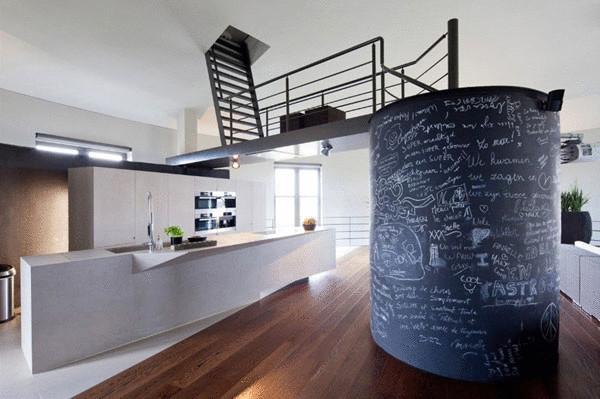 The project of reconstruction of the water tower, located in Belgium, belongs to experts from the Belgian design Studio BHAM design studio.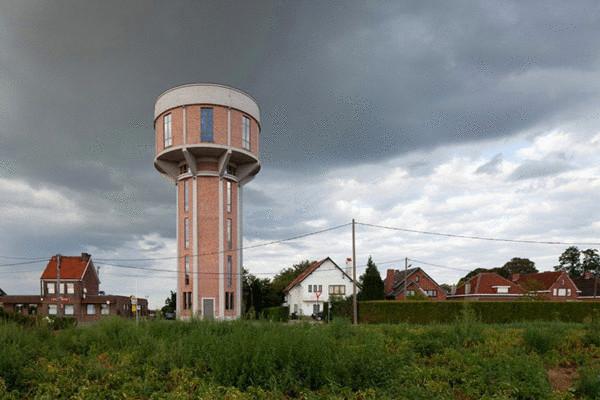 Tower height of 30 meters, was built in 1941 and functioned until the early 1990s. work on the complete renovation and transformation of the structure in residential building for one family began in 2007.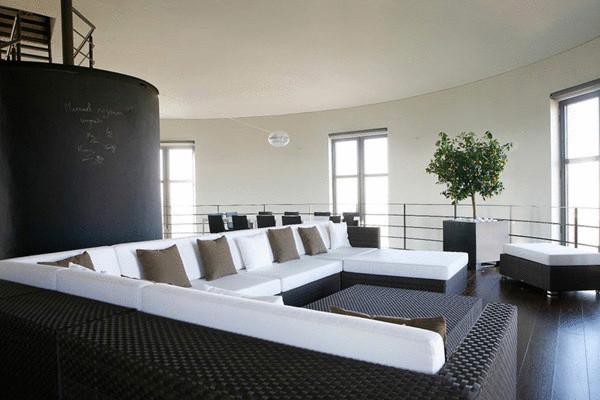 According to the architects, for them it was important to preserve the historical and architectural uniqueness of the building. In order to visually separate the old from the new and create pronounced internal space, all major concrete elements of the design were left and painted in dark gray color.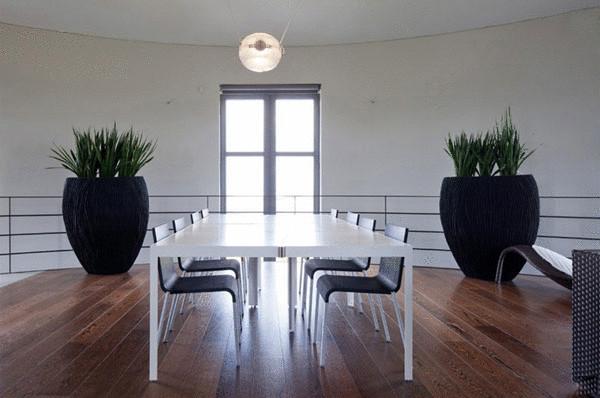 Unusual house was placed on five floors and one intermediate level, culminating in an open terrace which opens a spectacular panorama of the surrounding countryside. Each room is equipped with modern electronic systems. Minimalist design reserves the right "first violin" of the original architecture of the building, which does not require any active decor, in addition to a comfortable functional solutions.
Source: /users/78