The aesthetics of pop art and the style of a children's play area, cabin spirit and retro style, harsh, "green" and post-industrial thrash all mixed up in this interior designed by famous British Bureau PENSON.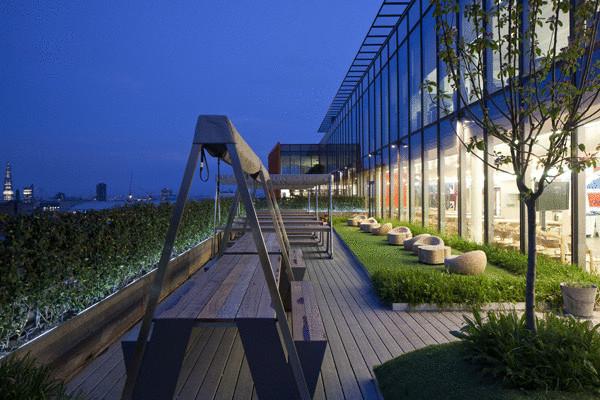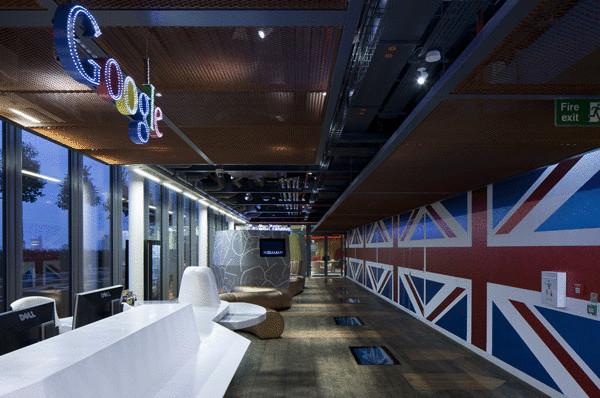 Google office building with an area of 15 000 sq m situated in a prestigious area of Covent garden. According to the authors of the concept, the main thing in their work is not even space itself, and what a feeling it is from the office staff, their degree of personal comfort and related productivity. The origins of the project, of course, must be sought in the peculiar atmosphere of creative freedom, typical of non-conformist youth culture of 60-ies and 70-ies of the last century, in the happenings and performances.
The multilevel space is the headquarters of Google is a set of linked zones, each of which confirmed the name. Here are some of them: "Google Park", "Main reception", "Granny Flat", "Google green", "Secret garden", "town hall," "Gymnasium". With some areas more or less clear. "Gymnasium," for example, is a fitness room where employees are engaged in company. "The main reception" — the reception area is decorated with a colour led Google logo and wall panels depicting the British flag.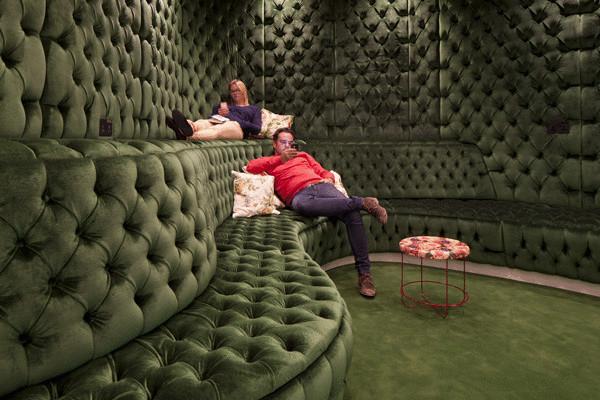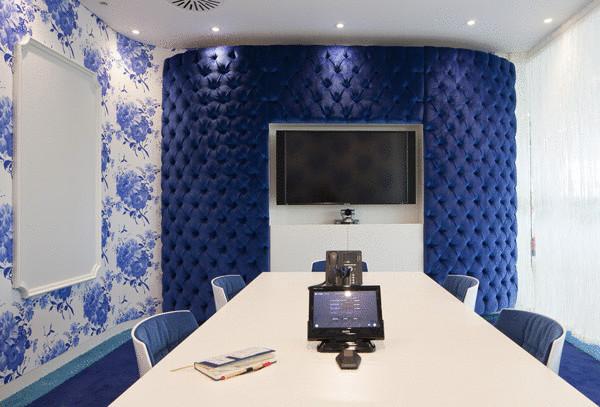 "The secret garden" consists of a few cozy booths, located in an open loggia and is designed to operate outdoors using a laptop and WiFi network. "Google Park" — nothing like a decorated tree landscaped terrace for walking and reflection. The "town-hall" called the room with high open ceilings for General meetings, communicating with the reception area. It accommodates up to 200 people and is equipped with a large video wall. The name "Granny Flat" speaks for itself. Here in the relaxation area, you can see vintage furniture, thick rugs, hand-embroidery, cute trinkets, hand-made. Surprisingly, all these objects coexist with the current models Moroso and these pilot's seat of jet fighters. By the way, is not the only militaristic detail of the interior. In the negotiation doors with sound insulation, which resemble satawalese hatches of submarines with the barrier valve. In a word, eclectic.
It should be noted that in the process of construction was widely used recycled materials, for example, so-called eco-friendly plywood.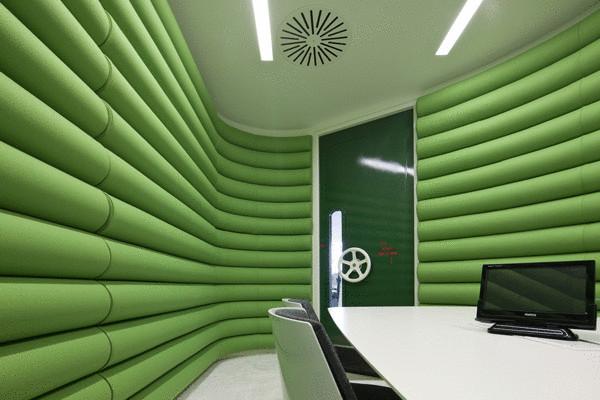 Source: /users/104