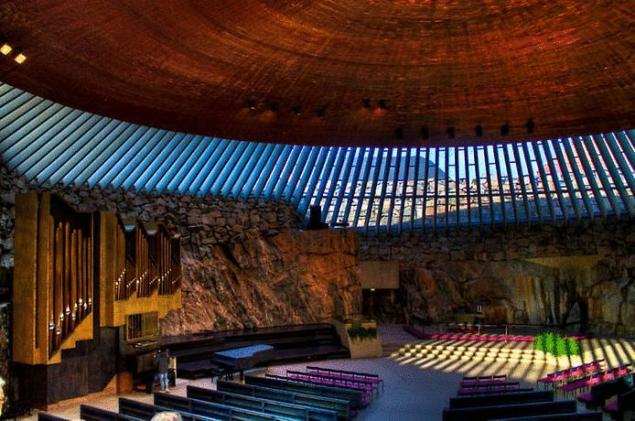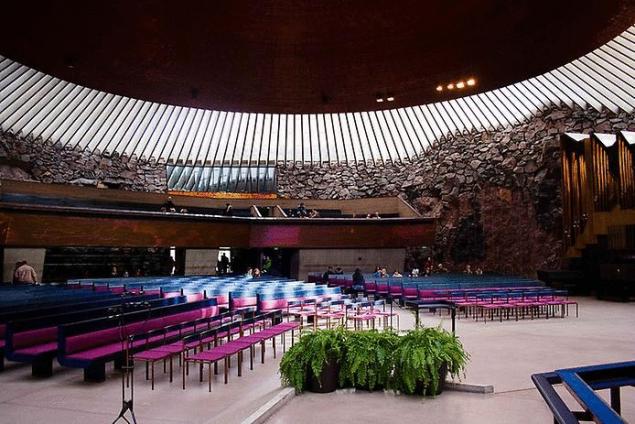 The Church under the name of Temppeliaukio, or Mountain Church — incredible buildings in downtown Helsinki, Finland. The building was designed by brothers Timo and Tuomo Suomalainen a and opened in 1969. This Lutheran Church is one of the most popular attractions in Helsinki with more than half a million visitors a year.
The Church was built in the massive rock, natural granite. The architects chose this location in 1968, when it was a simple elevation of 12 meters above the level of the street. The core of this rock was removed with explosives and topped with a large copper dome. Natural sunlight penetrates through 180 vertical Windows connecting granite wall and luxury dome.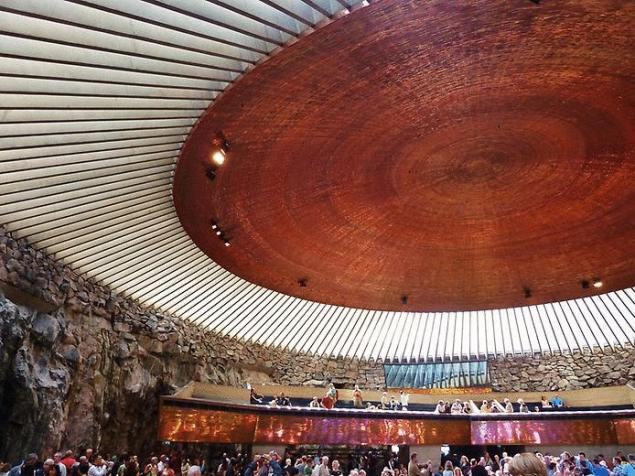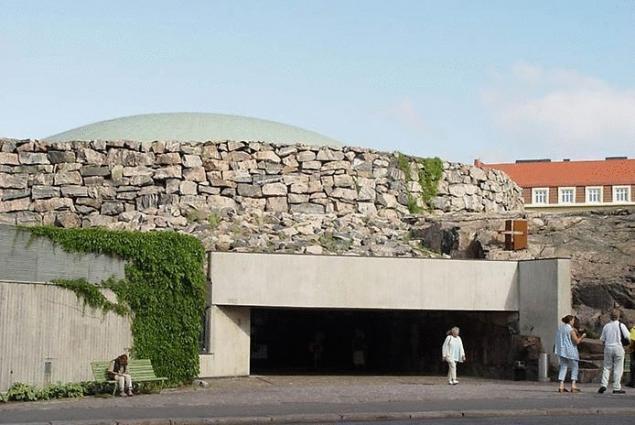 This building is known for its stunning acoustics, thanks to granite. It is a popular venue for musical concerts. Located in the heart of Helsinki, the Church, Temppeliaukio is an ideal place for lovers of interesting architecture.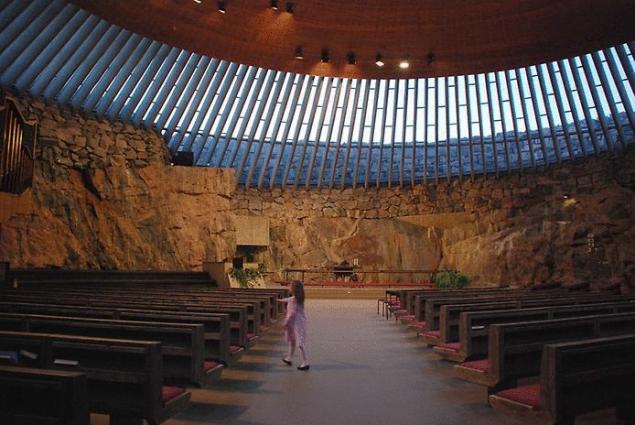 Source: /users/104