The house with chimeras was built by architect Vladislav Gorodetsky in 1901-1902 with the application of innovative solutions for those times under the direction of engineer Anton Straus. At the time of construction of the building Gorodetsky was known as a major architect, has designed many buildings of Kiev — in particular, the Church of St. Nicholas, Kiev kenassa and the national art Museum of Ukraine. Besides architecture, Gorodetsky loved hunting, perhaps that is why in his works the presence of so many sculpted images of animals.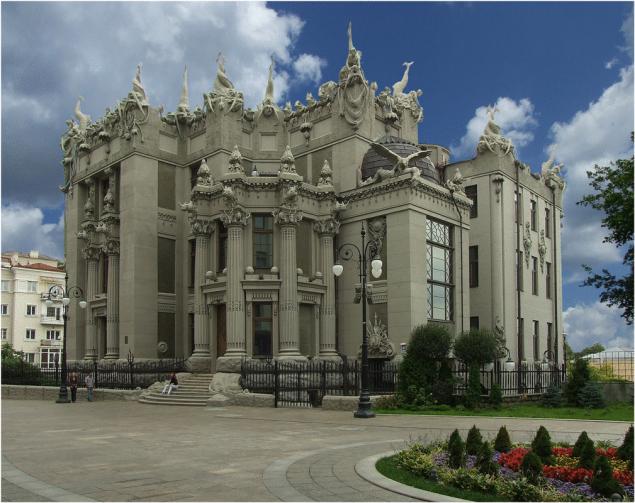 The drawings Gorodetsky Italian sculptor Elio Sala decorated the facade and interiors whimsical sculptures — sea monsters and exotic animals. There is a legend that sea monsters on the facade is a tribute to the architect of his drowned in the sea of his daughter.
This house he built for himself, for his own 40th anniversary.Moreover — on a dare. The house was built in record time in two years. Winning bet, the architect himself and others have proved their professional competence. But most importantly — Gorodetskiy for the first time used the new in those days materials: cement and concrete, and truly revolutionary technology.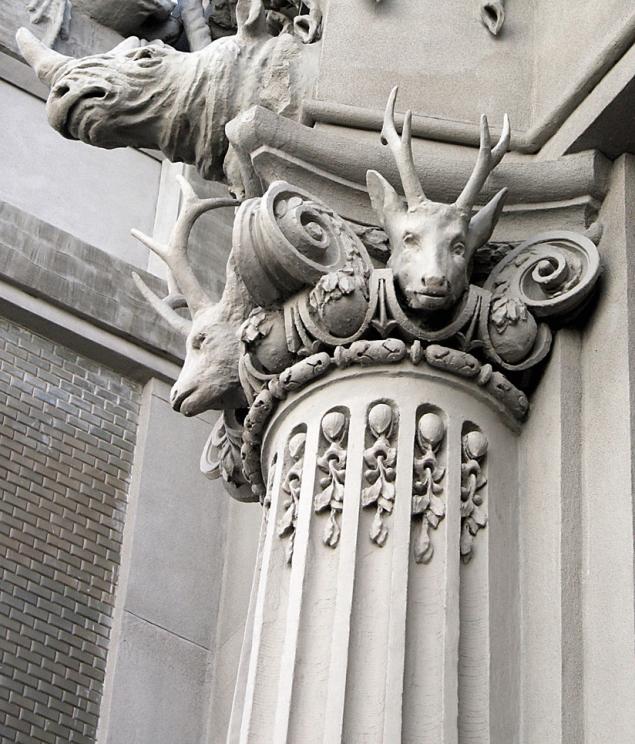 The house is built in modern style and designed in the shape of a cube, from the Bankova street, it has three floors and from the square of Ivan Franko — six. In the free layout is used the principle of functional interconnection of isolated groups of buildings (ceremonial, residential, commercial), typical of many houses of the twentieth century.
Source: /users/155