Dec 12, 2012 workers at ThyssenKrupp raised the escalator on the 101st floor of the world trade center buildings using a special crane. This is a new building, built on the site of the collapsed twin towers, will include the fastest elevators in the Western hemisphere.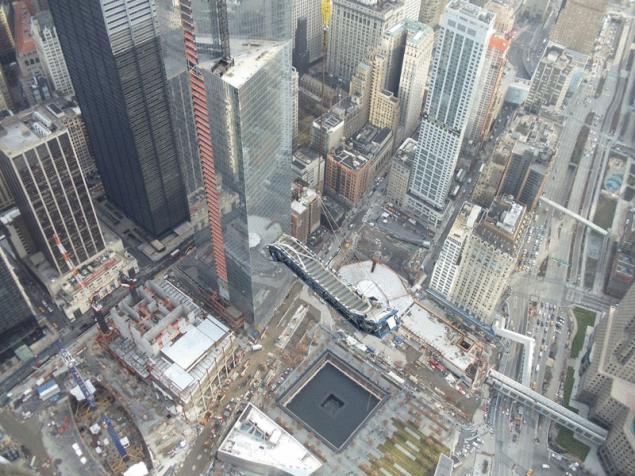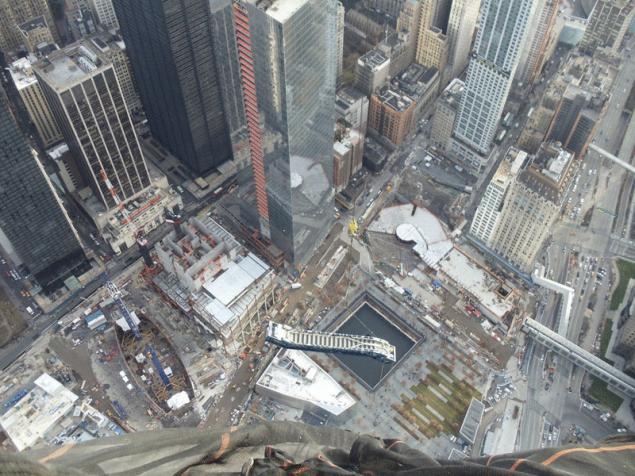 Technical specialist and fitter of elevators ThyssenKrupp Scott Lahmers recorded the whole process of the rise of the escalator in the photos. Here are the highlights of this impressive feat.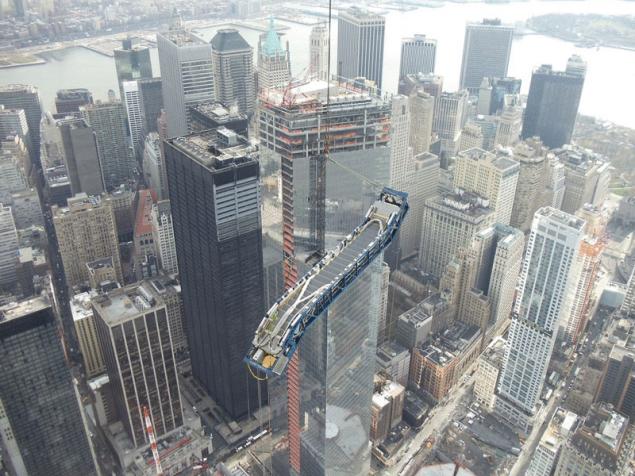 By the time of its completion in 2013, new world trade center will be the tallest building in the Western hemisphere and the third tallest building in the world with the height of the top of the spire, reaching 541.3 meters. 1 WTC has already become the tallest building in new York city since April 30, 2012. New world trade center complex will also feature three other high-rise office buildings.
ThyssenKrupp is the largest manufacturer of elevators and escalators in America, with more than 13,500 employees and over 200 offices across the country.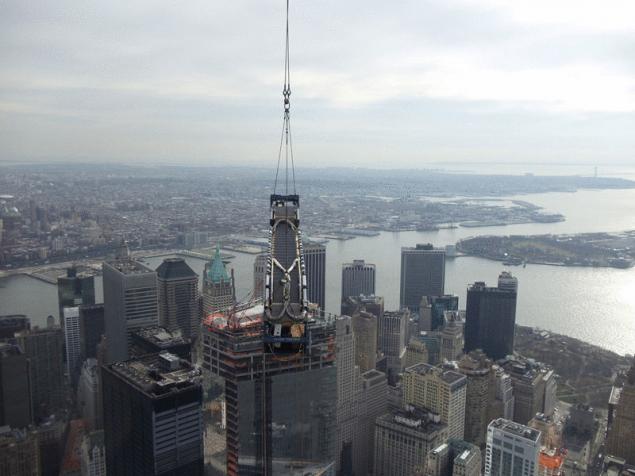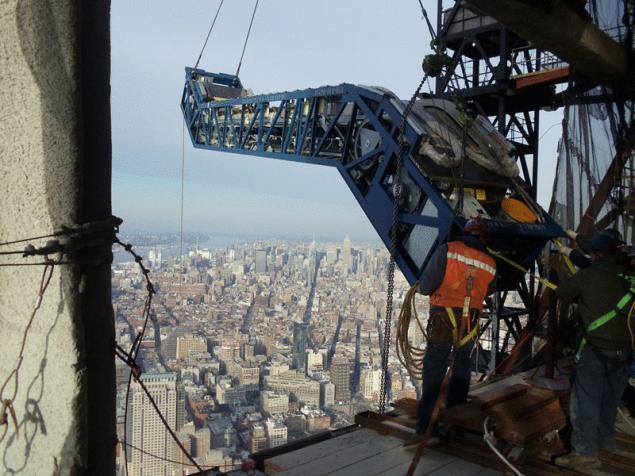 Source: /users/104