European botanist G. Hegi wrote an interesting legend about how Rome Palestinskiy mount out of the spear which Romulus has outlined the border of the future city that grew a dogwood tree. And is used in diseases of the stomach taking a decoction of dogwood.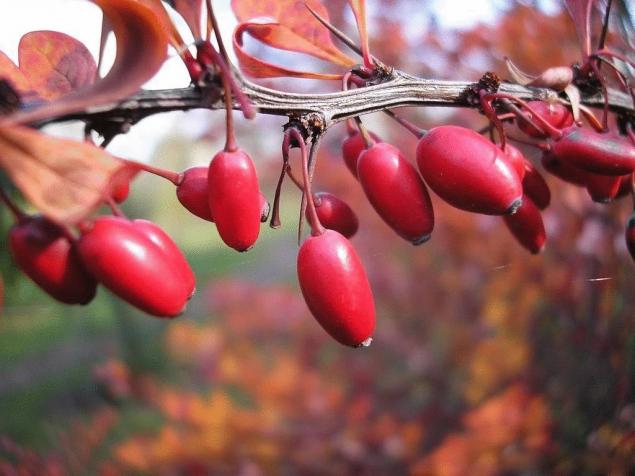 Kizil enough so his love of honey bees. The fruits of dogwood enriched with glucose, pectinove substances, fructose, vitamin C, tannins, essential oils and organic acids. Sugar in the pulp of the fruit increases as they Mature. An organic acid represented by malic acid.
Folk medicine uses the fruits of dogwood, leaves, bark angina, measles, pid, rickets. The broth also helps with indigestion, liver diseases, treat them and diabetes. Young women use dogwood for the preparation of sauces for meat dishes (in a blender grind the berries on a heated pan with a small amount of water added dogwood with sugar, cook for 5-8 minutes, then sprinkle with 1 tablespoon roasted flour with sour cream and butter).
From the berries of dogwood in our time pasta cook for astronauts, because the fruit is high in calories and rich in vitamins. The calorie content of more than cherries, pears, plums. A dogwood jam and jelly. To preserve the medicinal properties of the dogwood, you can grind with sugar and store in the refrigerator for 1 kg of the cornelian cherry — 2 kg of sugar). Fresh berries to wash, fold in the trays and freeze in the freezer.
Source: /users/147