Little kids are very curious. They quickly tired of what they see every day. They must constantly surprise, to attract their attention with something new. This rule applies to food. How to surprise your child with food? Very simply – colored pasta.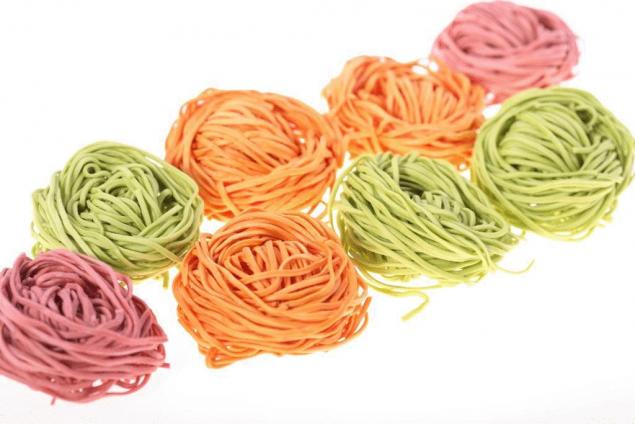 Pasta can be done with the help of green spinach or broccoli. They need to finely chop or blend. Mixture, add to boiling water for pasta. Depending on the amount of spinach and broccoli pasta will be light or dark green. The taste is also slightly change, will acquire a tinge of these productive.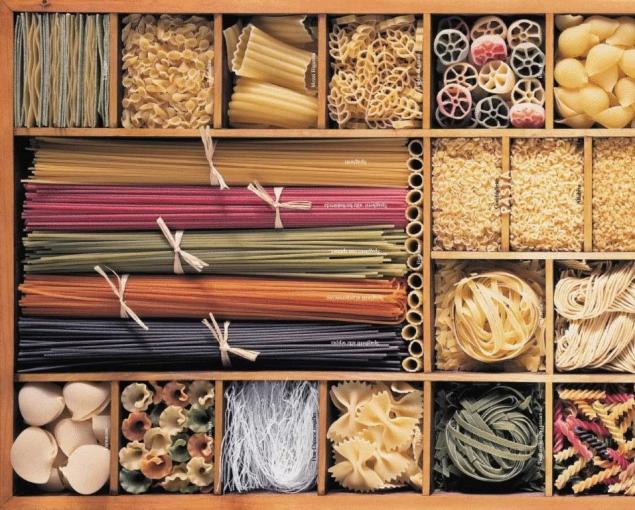 Red color pasta with beets. For this it needs to be cooked separately from the noodles, RUB through a sieve and add to the pasta in the boiling water. Beets can be adjusted color from pale pink to dark red. You can also add strawberry juice, then get a fancy pasta strawberry flavor. The color is bright.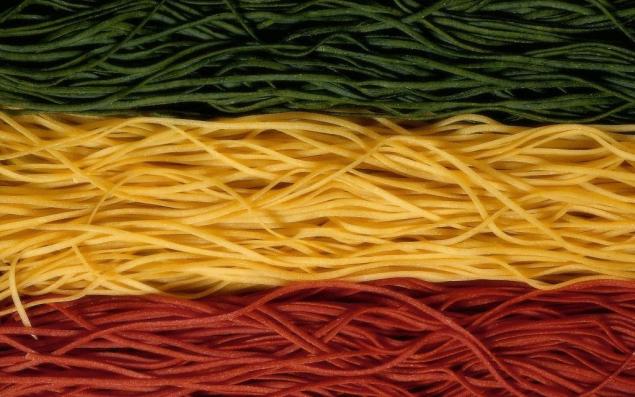 Orange color can be obtained by painting the vermicelli with carrots, curry, red peppers or tomatoes. Each of these products gives your shade of orange. Tomato paste gives a reddish-orange color, a chopped boiled carrots or carrot juice — pure orange. Curry powder is a shade of burnt orange, a red bell pepper gives a bright orange color.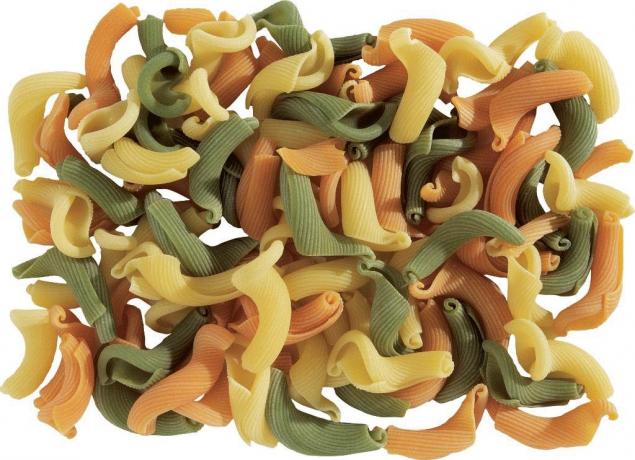 Special dish — spaghetti with chocolate. In the dough for pasta, adding a few tablespoons of cocoa powder and powdered sugar if cocoa is not sweet. The noodles get brown, with a mild flavor of chocolate. It can be served as a dessert, pour condensed milk or melted chocolate.
Source: /users/155