Sixty million three hundred fifty one thousand eight hundred fifty two
Despite the fact that the popularity of Polaroid camera with the ability to do snapshots have long been in the past, social networks open new horizons for such cameras. In particular, fashion today is Instagram where you can post photos "on wheels" to share with the world what you see at this very moment. And compact camera FujiFilm Instax Mini 25 modern and more compact analogue of the outdated Polaroid, allows you to instantly print such snapshots.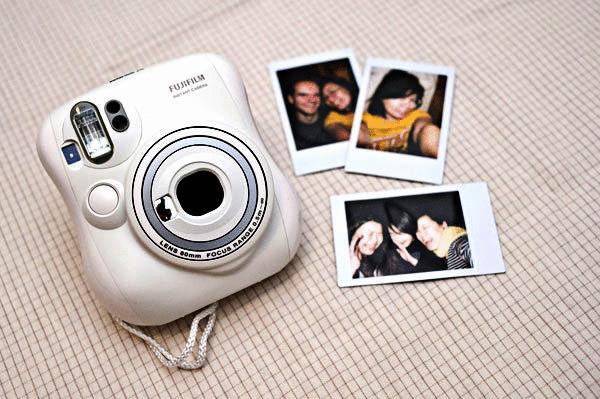 Unlike bulky ancestor, compact camera from Fuji like a cute toy that is pleasant to hold in hands. There is nothing extra: no extra settings, no buttons, no wheels, only the most necessary. You can choose any of the two modes of focusing-from 0.5 m to infinity, whereas the light level, shutter speed and aperture are set automatically. Also automatically triggered and the flash. Included with the camera is a special lens for macro photography, reduces focusing distance of up to 35 cm Working the camera on two batteries or accumulators, but instead of film inside a special cassette is inserted for up to 10 photos.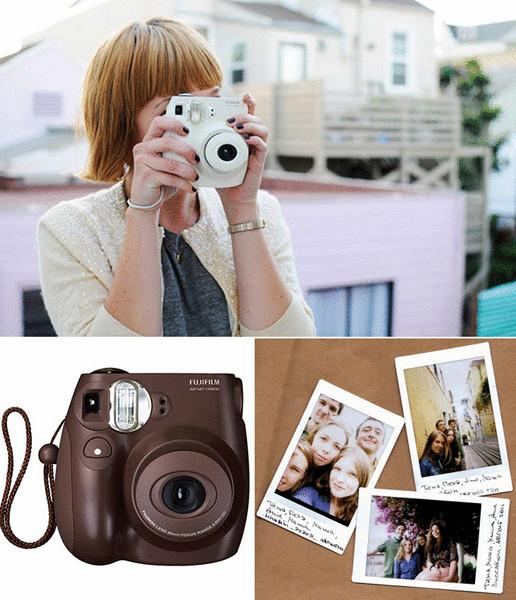 The size of photos that prints FujiFilm Instax Mini 25 does not exceed the size of a standard credit card. So the photos taken can be carried in purse or business card holder, in a difficult moment to smile, looking at the beloved faces of your favorite people, or to show off photos from your trip. Furthermore, such miniature pictures you can decorate a room, erecting a large collage, or hanged them on primako as drying in the wind linen. And, you can attach them with magnets to the fridge, with buttons to the Wallpaper on the wall with Velcro to the monitor, in General, have fun as you want.
Source: /users/276