Today's world is called to amaze us every day. And this is done mainly in the service sector. Judge for yourself. It is the world's highest hotel will be built, bringing down the house put the robots on the service work. In short, that not only will the workers in this sector to lure in the customer, not the poor, of course. That's it for people with "pot-bellied" wallets has recently been built is unique in its kind restaurant.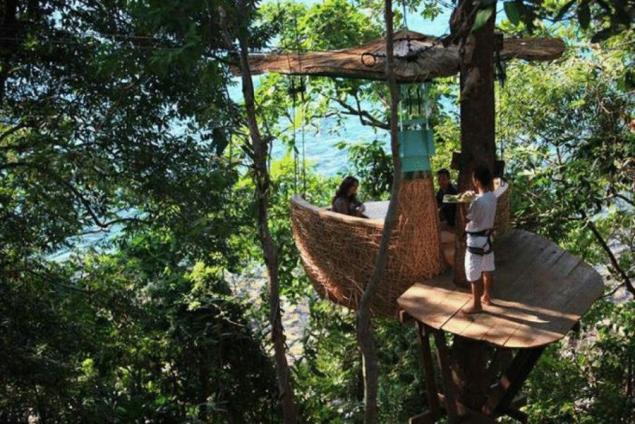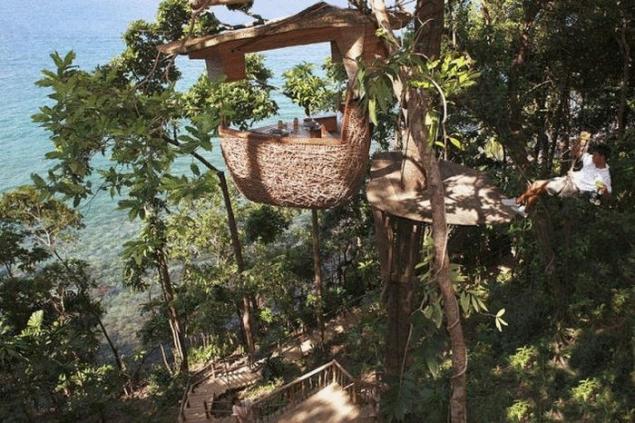 It is unique not only in its price category but also in the location. After all, a cozy place for two persons is located on the top of a very tall tree. Thought of such innovations, the craftsmen of Thai resort of Soneva Kiri. Fancy restaurant immediately clung to the soul travelers. Judge for yourself, how wonderful to see a sunrise or a sunset hovering over the beautiful view of the Thai sea and catch the reflection of the azure sky, breathing in the freshest air of the countryside. It is made in the form of a small basket, which is very securely attached to the pole of solid wood.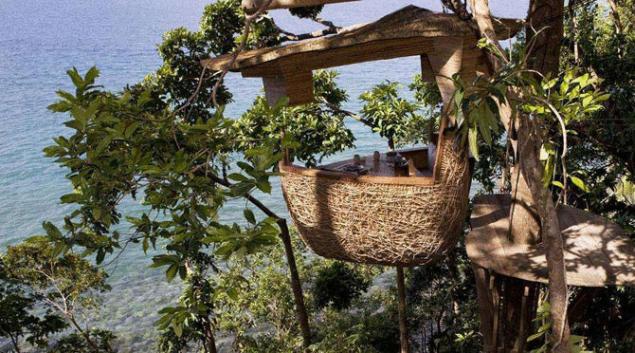 Very interesting is the procedure for getting into the very "building". This to every visitor to attach a special leather belts, which occurs due to the safe ascent to the destination. Approximately in the same way get and the waiters, who besides all other good qualities, must have excellent physical shape. It is not easy for the staff to maneuver with delicious dishes among the branches of trees, holding on with one hand podelochnyj cable. According to visitors, the place is gorgeous. It's a pity that the prices bite, and even not a poor man can afford a romantic dinner at EKO restaurant at a height of six meters.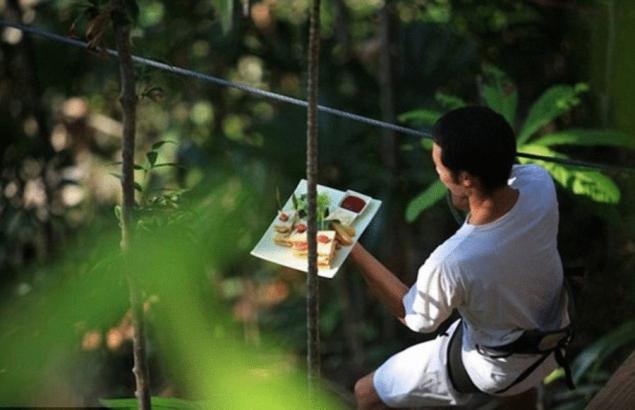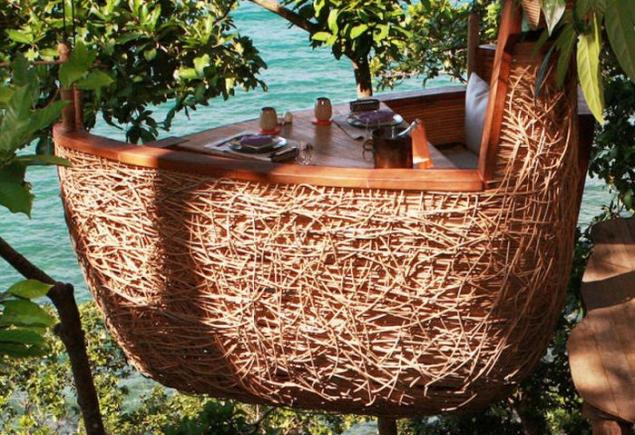 Source: /users/147