The real estate market of floating homes recently began to use huge demand. Model "Kevell" from a European company Aquashell – a clear confirmation. This modular floating house designed for a family up to 5 people, but you can if you wish, you can order a structure with less number of rooms.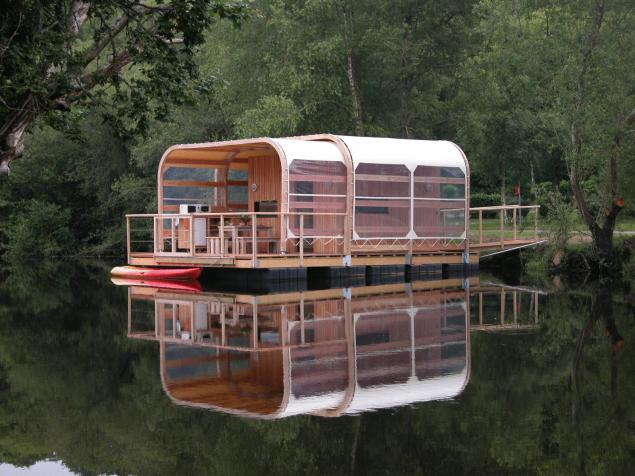 Not exactly a traditional houseboat. German architects Lausitz Resort at its creation was inspired by the vast vessels, hence a kind of sail to protect the residents from dangerous sea of the sun.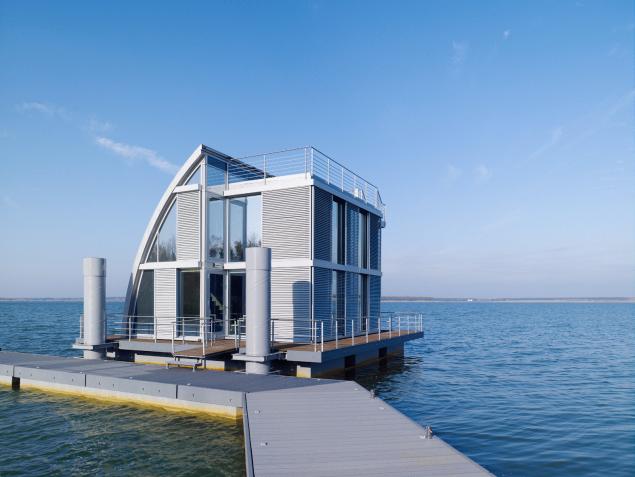 For centuries the Dutch fought with the tides, pumping out the water, building dams and moving the house to where the tide was not reached. Now, instead of having to struggle with the flooding of their lands, enterprising Dutch can use the tides as part of a new development called 'New water". The upcoming event will participate the world's first floating apartment complex "Citadel". This project was designed by Koen Olthuis of Waterstudio. This complex, according to chitecture will use 25% less energy than a conventional building on land thanks to the unique water cooling method. In addition, the Citadel will help many families to solve the housing problem.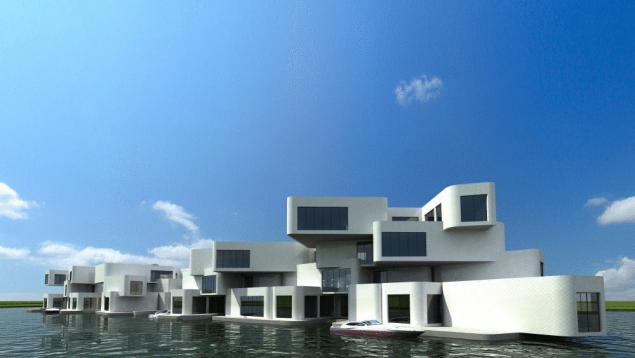 Source: /users/413