In the "Guinness book of records" added a couple of new records that complement a huge collection of unusual and incredible achievements. Among the many all we are interested in the world's largest motorcycle, which you can ride!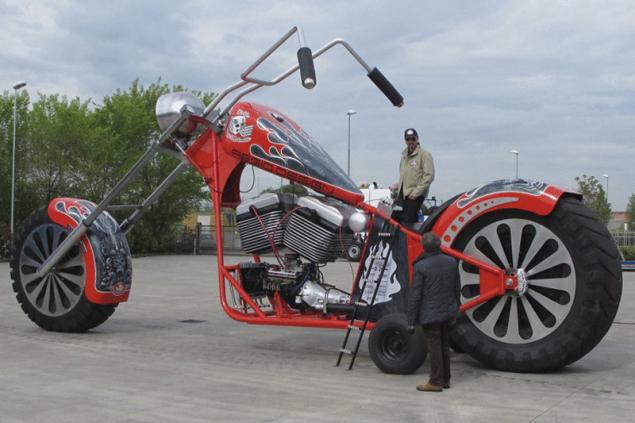 Italian designer Fabio Reggiani (Fabio Reggiani) along with a team of eight people spent seven months to develop and build a giant motorcycle with dimensions of 5.1 meters high, 2.49 meters wide and weighing 5.5 tons.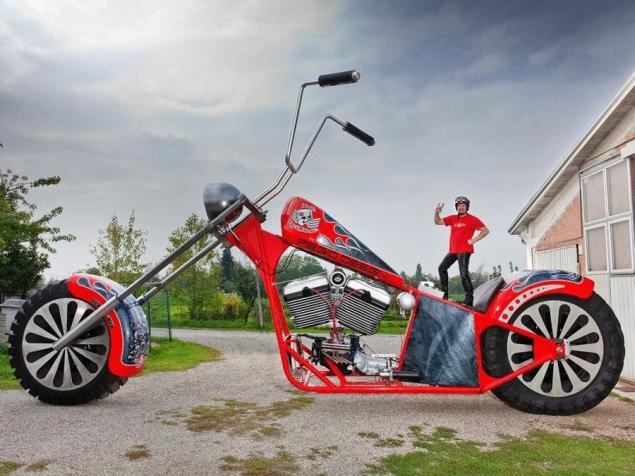 The bike has a 5.7-liter V8 engine with a capacity of 280 HP and 3-speed gearbox (+reverse). The motorcycle can travel on two wheels, but for the stability of Fabio added a bit of extra wheels.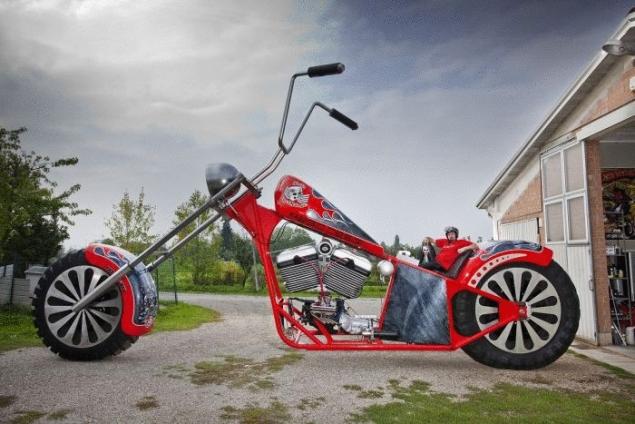 The previous record was won by Gregory Dunham, who lives in California. His motorcycle Mоnster Cyclе was 3.43 meters in height and weighing almost three tons.
Source: /users/413