Shrimp with green tea (2 servings). Take 200 grams fresh shrimps, remove every dark intestinal vein. In a pan, place a bag of green tea, pour 250 ml of hot water, leave for 5 minutes Remove bag, bring the liquid to low simmer and cover the shrimp. Cook for 3 minutes, allowing the shrimp to boil for a completely and soak up the flavor of green tea. Drain, leaving the pan in about a tablespoon. Add 15 g of salted butter. Increase the heat and cook until the oil will not sizzle. Before removing from heat sprinkle shrimp 1 tsp. Ground Sichuan wuliangye pepper and 2 tbsp Chopped of chives. Serve warm with a salad of radish, cucumber, parsley and lime juice.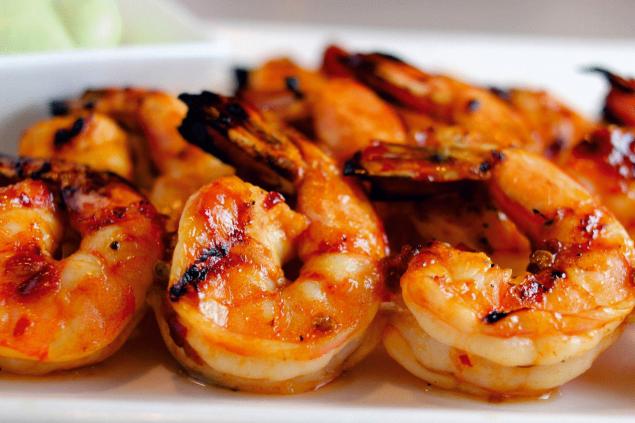 Easy noodle soup (2порции) In a large pot put 3 bags of green tea, pour 700 ml of hot water, leave for 5 minutes Remove tea bags and add 2 tbsp Soy sauce, 1 tbsp Pineapple juice and a slice of fresh ginger 2.5 cm long, peeled and cut into thin strips. Bring to the boil and add 75g rice noodles, 60g thawed green peas and a handful of small broccoli inflorescences. Cook until noodles and vegetables are tender (broccoli should still be crisp), about 5 min. Pour into soup bowls and serve. Each plate can be decorated chopped fresh herbs to taste – mint, parsley, tarragon.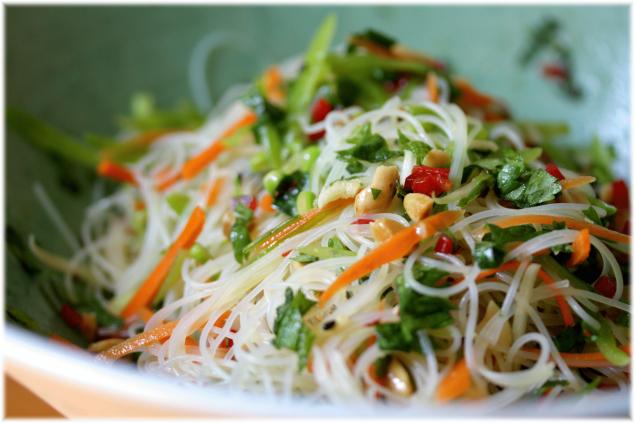 Dessert with green tea and mango (4 servings). In a saucepan pour 30 ml cream fat content of not less than 30%, put 5 green tea bags, put on fire and heat almost to the boiling point. Remove from the heat. Let stand, 30 minutes. Remove the tea bags and cream to put in the fridge for another 30 minutes, then whip them with 75 g of powdered sugar. Slice 2 large ripe mangoes very thin shavings. Spread the mango and cream in a bowl. Dessert served cold with any cookies.
Source: /users/1081