The following generation of American young people should be called "Generation Rex."
If You're wondering why playgrounds around the city are so quiet and dog run are Packed, a new report has the answer: "more and more American women refuses motherhood and the parent gets the experience owning dogs the size of a purse.
The data of the centers for control and prevention of diseases show that the decline in the number of children born to women aged 15 to 29 years, due to the huge increase in the number of tiny pooches owned by young us women, reports business news website "Quartz".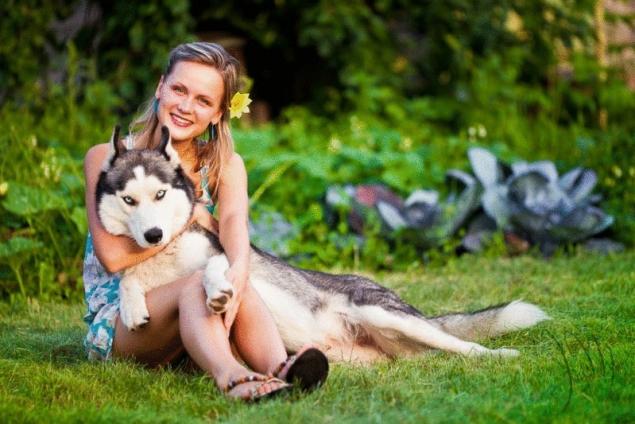 Obsessed with dogs new York ladies heard about this news said they are not surprised by the findings - and that they gladly would have thrown diapers, tantrums and the College for convenient attachment to their dog "baby".
"I'd rather have a dog instead of a kid," declared Sara foster ( Sara Foster), a 30-year-old bond trader Chelsea, who says her French bulldog, Maddie (Maddie), brings her more joy than a child.
"It's just less work and, honestly, I have more time to go out. You. . . shouldn't take a nanny."
The Federal data in the report show that over the past seven years the number of births per 1,000 women aged 15 to 29 years in America fell by 9 percent.
At the same time, a study by the American Association of Products for Pets (American Pet Products Association showed that the number of small dogs less than 25 pounds — in the United States has skyrocketed, from 34. 1 million in 2008 to 40.8 million in 2012.
Answering the question of whether he thinks the drop in child birth and the growth of purchasing of puppies a coincidence or women just buy more dogs as they bring them joy, shore said, "there are Definitely some changes taking place there."
Dog lovers interviewed by one of the companies of the city have long been notable was the trend when single women with pocket dogs was the standard for many years.
Mary Smith, 25, of Murray hill, said her 6-month-old French bulldog, Toliver ( Toliver), brings her as much joy as a child.
"Dogs are better! Look for Toliver! It's great, except that he snores a lot. He even has his own Instagram," said Smith during a walk with the dog. "Dog is easier to transport than a child. It is less than the prospective child."
Source: eco-portal.kz