The other day in London at the headquarters of the British society of dealers and manufacturers the company MG exhibited electric concept called the Dynamo. This year the automaker celebrates 90 years since the Foundation, and thereby demonstrated their latest achievements in engineering and design.
In fact, nothing sverhvydayuschegosya. Power electronics Dynamo operates at a voltage of 250-345 volts, the engine produces 70 HP and a maximum torque of 155 Nm. For car, curb weight of 1080 kg, pretty weak performance.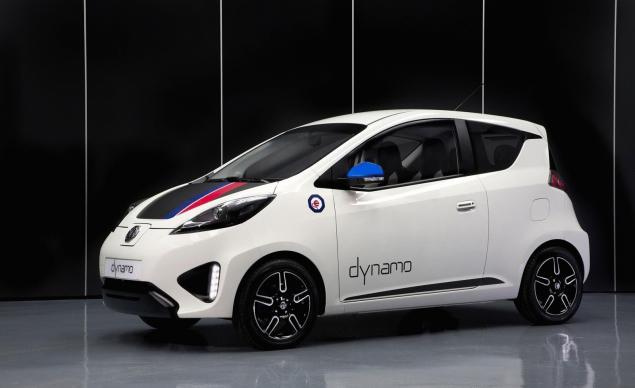 To permitted in the city 50 km/h electric car accelerates in 5.3 seconds and its cruising range on a single charge of the batteries does not exceed 80 km to Charge the batteries can be at specialized stations, where 80% of the energy restored within half an hour. Plans serial production of MG has not yet reported, but if the concept receives positive feedback, then maybe in a few years Dynamo will appear in Europe, for example, in the services of carsharing (short-term rental cars).
Source: ecoconceptcars.ru/