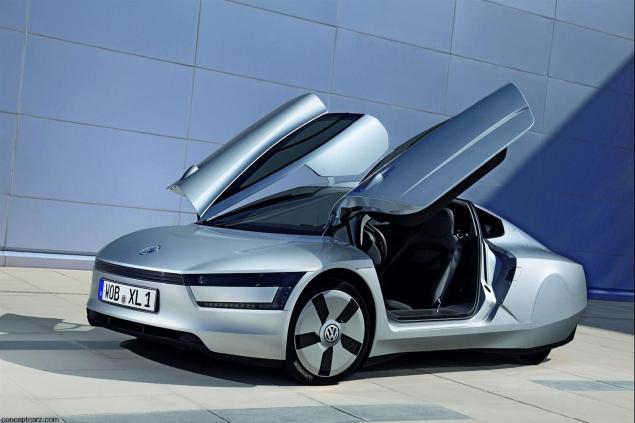 Amazing and innovative hybrid-style space-age Volkswagen XL1 won the dispute for the possession of the award in the category of transport projects in the framework of the competition design of the year, which annually organizes the London design Museum.
The owner of the unique sleek design of the XL1 is undoubtedly a worthy winner, overcame stiff competition from applicants from the short but impressive list. In a battle with a German entered a hybrid electric concept Me.We Toyota, Ifmove folding bike, single plane e-Go and e-bike'obree.
The struggle for recognition of the project's best example of modern design is not completed. On the next stage of the competition, the Volkswagen XL1 will have to prove its advantages in a dispute with the awards in other categories to win the Grand prize of design of the year 2014. The final outcome of the fight will be known at the ceremony of awarding the winners in London on 30 June.
The project, the XL1 is a limited series of rechargeable hybrid vehicles for two people. World premiere of the series took place in spring 2013 in Geneva, but as a concept car known in the world since January 2011, when he was introduced at the Qatar motor show.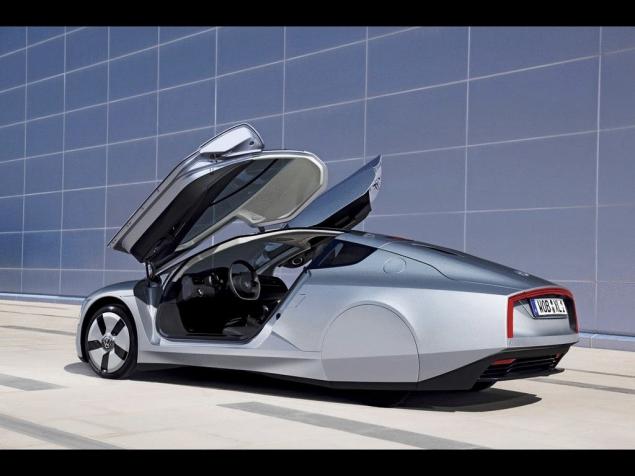 Height low-profile streamlined body with carbon fiber only 1.28 m, which is lower than the recognized "standard" sport car Porsche Boxster. Unusual doors scissor open access to the futuristic cabin. The practicality of the car adds a boot capacity of 120 litres, which is more than the supercars of the same class.
Impressive modest appetites of the model. Fuel consumption is very low, only 0.9 liters per 100 kilometers. The Volkswagen XL1 is capable of travelling at a cruising speed of 100 km/hour using the power of only 8.4 HP (6.2 kW). In all-electric mode, the car uses less than 0.1 kWh of energy per kilometer.
The hybrid is fitted with two-cylinder diesel TDI engine capacity of 48 HP (35 kW) and an electric motor 27 HP, seven-speed automatic DSG transmission dual clutch transmission and a lithium-ion battery. The maximum speed of the model is about 160 km/h, acceleration to 100 km/h takes about 12 s.
Admirers of the "people's car" can make their voices heard in support of the Volkswagen XL1, visit the design Museum. New contest 2014 — voting for candidates through social networks, which will attract to the winners of the Design of the year the widest possible audience.  
Source: facepla.net