Lollipops
To prepare the lollipops easy, the main thing — do not miss the time when the candy mass is ready.
Ingredients:
Sugar (regular or brown) – 200 g
Butter – 50 g,
Fruit juice (water, milk, cream, berry syrup) – 5-6 art. spoons,
Lemon juice – 1 tbsp.
Preparation:
To put sugar in a pan with fruit and lemon juice.
Put on the stove on a quiet fire.
Wait for the gradual transition of the mixture in a viscous mass of Golden color.
Remove the pan from the heat, add the butter and stir actively.
A lot of candy ready.
Carefully pour it into special molds for lollipops and cooling. The caramel is very hot, so it is important at this stage to be very careful.
If the form of candy you have, you can use this technique: on a silicone Mat to pour a small "puddle" of caramel mass, to put in her wand for ice cream and to give time for the candy to harden.
In addition to the silicone Mat you can use a baking sheet or foil.
Ready-made lollipops at home you can put in a small wicker basket or put in a beautiful glass.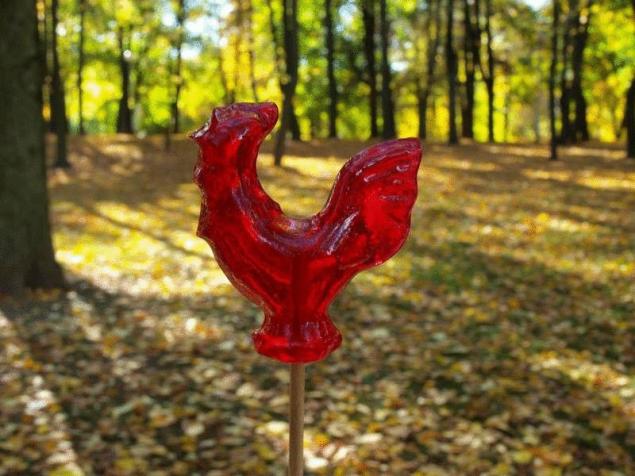 Marzipan candy
Ingredients:
Raw almonds – 200 g
Icing sugar – 140 g
Water or brandy (brandy, rum) – on request,
Bitter dark chocolate – 30 g,
Milk chocolate – 30 g,
White chocolate – 30 g
Preparation:
Pour almonds with boiling water and stand for 1-2 minutes, then drain the water and remove the peel.
Spread the almonds on a towel and slightly dry.
Grind the dried almonds are a convenient way for you to the state of flour, for example, in the bowl of a blender.
Then combine with the icing sugar and mix well.
To add to the resulting mass of the liquid is 1/2 teaspoon.
So they will make the mass dense and flexible.
From marzipan mass to form small balls, lay them on a silicone Mat.
Inside marzipan balls, you can add any filling of your taste or leave them plain.
Melt separately the chocolate and pour over the marzipan sweets.
Leave it to the chocolate froze.
Spread marzipan candy on paper forms for candy and put on a plate.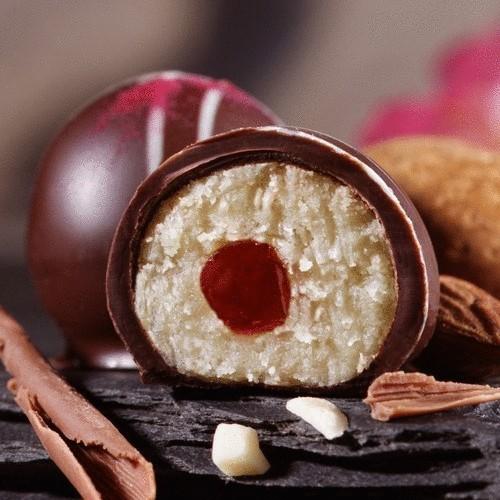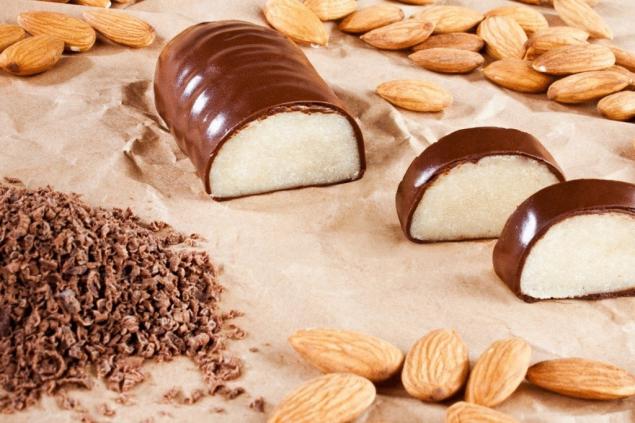 Source
Source: /users/147