As you know, the foothills of the French Alps are among the most environmentally protected areas in which the construction of houses or other objects are allowed very rarely. However, there are firms, which the state trust such a sensitive mission. Recently it became known that the company MGM won the tender for the building of this area a group of cottages.
Representatives from French developer MGM reported that the already planned location of future reports. Group of cottages will be built on four plateau surrounding lake Annecy.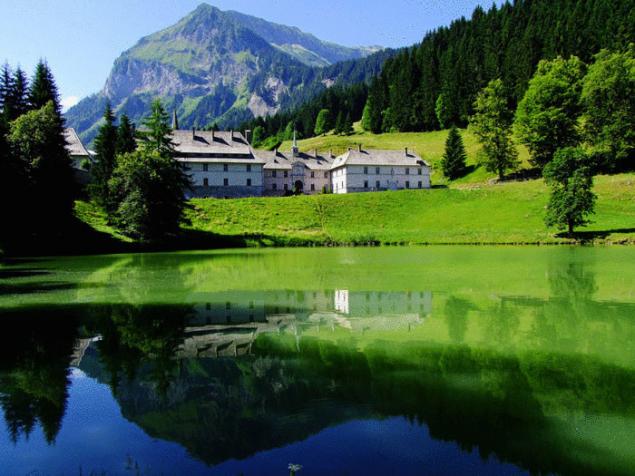 It is no secret that these areas are controlled by particularly hard on the subject of architectural planning. Therefore, a patent on the development of leadership MGM considers a landmark achievement.
New homes in the amount of 37 units will be built in ecologically unique areas. Two groups of buildings located in the villages on the banks of the purest lake in Europe, two more groups will be placed within the historic of the city near lake Annecy. Therefore, the degree of responsibility of the company, the designer will be elevated.
New development should harmoniously combine the modern developments in the field of design, be comfortable and modern. But, at the same time, they should not enter into dissonance with the overall architectural style of the historic area. Why even buy shutters in new homes just will not work as they should match the overall style of the project.
The authorities endorsed the nomination of MGM, announced the establishment of the Commission, responsible for control over the course of the planning process. In particular, the Commission will monitor the extent to which the project complies with the requirements regarding the style, finishes and overall quality of the architecture, which are strictly observed already for 16 years.
In the city administration reported that the company MGM was chosen as the artist with a sensitive approach and impeccable "track record" for more than 50 years of professional activity. During this time the firm managed to earn the title of most experienced developer of eco-friendly residential schemes throughout France, including the Alps.
Despite the modest development opportunities for this business in Annecy, MGM managed to gain a foothold in such a niche segment. The company was given the most profitable and interesting activities thanks to its reputation as a reliable and experienced partner.
Source: zeleneet.com