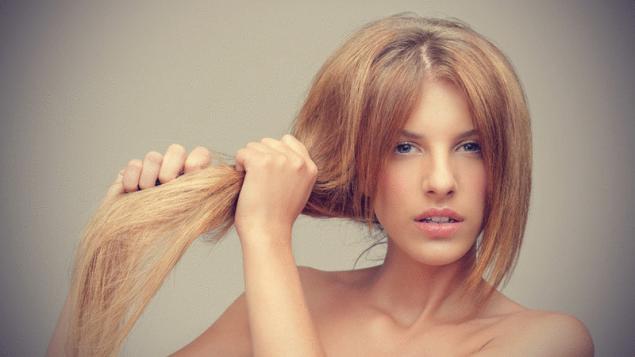 Fine, silky, healthy hair is the dream of all ladies. But, unfortunately, not all the ladies nature endowed with luxurious curls. Today the problem of hair in women of different ages are widespread, but do not despair, because with this disease can be completely overcome.
Cosmetic means As a rule, the cross section exposed in the first place, namely, dry hair. For this reason, they need special nutritional care that can be achieved by using curative cosmetics. Choosing cosmetic products to care for dry hair (shampoo, mask, conditioner, conditioning, etc.) you need to pay attention to the packaging of these funds, which should be a corresponding notation: "For dry hair". In addition, at least two times a week need to feed and ends of your hair by treating it with healing oils, for example, burdock oil or jojoba that can be purchased in a drugstore or specialty store. These tools perfectly prevent cross hairs, and splitting their tips, for example, moroccanoil hair products.
Diet and nutrition a Balanced diet is very important condition to maintain natural beauty and health of your hair. It is not necessary to include in your daily menu too much fatty food and difficult for the body meat. More useful fish, especially species such as tuna, herring, salmon or sardines. Also cereal foods: different kinds of nuts, cereals and seeds, cooked with water, without adding fat. In salads, you can use a small amount of sunflower or olive oil.
Traditional medicine for oily hair prone to splitting and dryness of the hair, very suitable castor, burdock or any other oil of vegetable origin. To put it should be no more than 3 times per month in a slightly heated condition, carefully rubbing into the scalp. Then the head should be wrapped tightly with a towel or food cellophane. After 30 minutes, hair must be washed thoroughly in slightly acidified water (Limonov juice). A potent tool in the fight against split ends is the hydrating mask. To prepare it, you need one teaspoon of cognac, honey, vegetable oil (olive or almond) and one egg yolk. These ingredients should be mixed thoroughly with a mixer until smooth mixture. Then, the mixture is applied to clean hair for about 30-40 minutes, then rinse with warm water.
Source: globalscience.ru