Luxury thick hair - a subject of pride of any woman. True such adverse factors as the rapid pace of life, stress, illness, bad habits, irregular meals and a deteriorating environment, not the best way affects the condition of hair. Reflecting the state of the body, they fade, zhirneyut or dried up, become brittle, and sometimes fall. Fortunately ancestors left us a legacy of mass recovery of recipes thick hair. Let's get acquainted with them closer.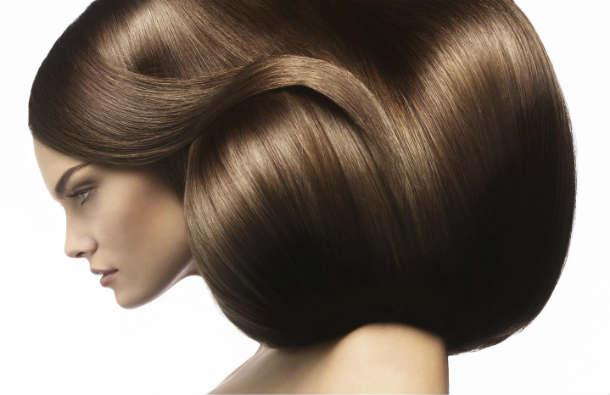 1. Black radish for
Hair Power Hair becomes dim and lifeless, when they do not have elements such as zinc, silicon, sulfur and potassium. To solve this problem, you can use black radish, which is prepared from a hair lotion. Grind grated black radish, must overcome its juice and apply on the hair before washing, in about an hour. Treat this hair tool is necessary once a week.
2. Shampoo with onion and garlic
To restore the hair, to save them from breakage and dryness, returning fresh and healthy glow, you must use simple ingredients - onions and garlic. Besides restoring this shampoo will have a powerful bactericidal effect. To prepare it, mix in equal proportions enough garlic juice with onion juice, put the finished product to the hair, then let stand for 20 minutes and wash off the medicine.
The juice of onion and garlic can be mixed with castor, burdock, almond oil, get effective hair mask. It is applied to the skin of the head light, massage, cover with a plastic cap and wrap up warmly, after 30 minutes, the mask should be washed off.
3. onion peel to strengthen hair
To strengthen brittle hair, restore shine and help get rid of dandruff is a simple remedy: 30g onion peel is necessary to pour 500 ml of boiling water, then insist fifteen minutes. Strain the liquid, it is to rinse hair at least once a week.
4. Mustard mask for hair loss
The women and men who suffer from hair loss, have all chances to regain a magnificent head of hair, only need to pay attention to this folk remedy. 2 tablespoons black tea mixed with one egg yolk and a spoonful of dry mustard. Stir the ingredients, the resulting dough should be rubbed into the scalp. Then head are covered with polythene and warm cloth for 40 minutes. After waiting the allotted time, the tool should be washed off with water.
5. Burdock oil from split ends
Well strengthens hair roots and improves the hair structure, eliminating the split ends, means on the basis of burdock oil. To prepare this medicine is simple: you need 1 tbsp dilute the oil with two egg yolks and 1 tablespoon liquid honey. The finished mask twice a week should be applied to the head, hiding her for 40 minutes with cellophane and a towel.
6. Nettle Lotion for hair growth
Make your hair strong and improve their growth effectively helps ordinary nettle. you must pour 1 tbsp For this purpose 50 g of dry nettle. of boiling water and let stand the drug one hour. Use lotion desirable fresh. Suffice it once a week to rinse hair after washing such means and the result will be noticeable after a month.
7. Mask with aloe hair loss
Stop hair loss makes a wonderful mask with aloe plant. It comprises 3 tbsp squeezed aloe juice, 1 tablespoon honey and egg yolk. Mix all the ingredients, the mask must be rubbed into the hair and withstand 20 minutes. Enhance effect you can rinse hair nettle lotion.
8. Shampoo with almond oil for oily hair
To strengthen, slow aging and to rid the hair of excess fat, you can prepare a folk remedy: 3 parts of almond oil mixed with a portion of castor oil. Rinse your head with regular shampoo on wet hair should be prepared to put the medicine and distribute it to the entire length of the comb. Rinse the drug should be an hour.
9. parsley seeds for strong hair
If the hair is lifeless, brittle and more often fall, will help such treatment. A teaspoon of crushed seeds of parsley mixed with 2 tsp castor oil and 1 tsp alcohol. Ready balm is applied to wet hair, then partitioned lengthwise comb. The tool is not necessary to rinse until hair is completely dry. Through treatments three times a week for a month can significantly strengthen the hair, restoring their natural radiance.