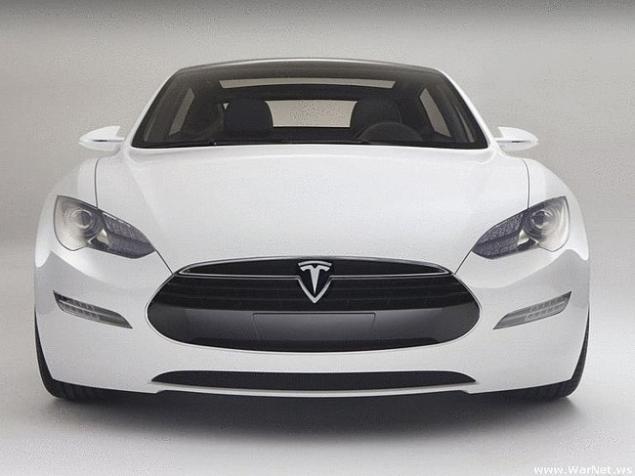 A year ago, the company Tesla announced plans to develop technologies for self-driving cars, but now founder and CEO Elon Musk said that the implementation of this project will take a very long time. To be more precise — about 5-6 years. In an interview with The Wall Street Journal Musk shared that the technology needed for the project self-driving car, need at least a few years of work and polishing. And some more time is required to resolve all legal issues.
The reason for the delay, according to Mask, is that Tesla and other companies are still trying to figure out the computer code, whose task is to aid computers in recognizing objects on the road. Current systems rely on radar, cameras and other sensors to see what is happening around the vehicle and make appropriate decisions. Some of these systems are really becoming more compact, easier to use and less expensive, but software and algorithms on which they work and through which they can recognize objects, still requires a lot of improvements.
Many companies take the same Google, are working to address these issues. Google uses virtual simulators roads in California, in which she "coached" their cars and trying to improve their responsiveness and efficiency. This week in the same California understood the questions about the allocation of Google, Mercedes and Audi necessary permits for the use of its unmanned vehicles on public roads. It is expected that other companies involved in the development of self-driving cars will soon get a similar permission.
The two main promises that give unmanned vehicles are safety and convenience. Computer-controlled machines promise to respond to the situation much faster live driver, and maybe in the future they even allocate special lanes with a higher speed limit. Due to the increased response, unmanned vehicles will be able to move with much greater speed. All of this would reduce the time of long journeys.
"Self-driving cars in five or six years will be ten times safer than those cars, at the wheel which there will be people," says Musk.
In turn, convenience and comfort of cars that will drive themselves, allow their passengers to focus on other things and not on maneuvering through traffic.
Musk indicates that Tesla is not far behind the leading automakers in the issue of self-driving cars and hopes that their first fully Autonomous cars will appear on roads by 2020. Competitors, in turn, is also not sleeping. In August, Nissan has promised to release at the same time, many different models of self-driving cars, whose price will differ in a thousand-dollar range. Other companies such as GM, for example, are going to implement the project " Cruise, which is essentially a new and high-tech version of cruise control that allows the driver to shift the driving on high-speed highway onto the computer.
Source: hi-news.ru