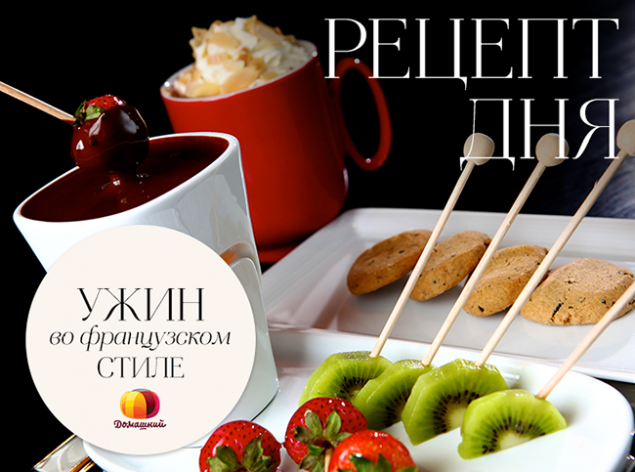 Whether you love Paris as we love it? If you have not yet managed to go there, it doesn't matter, because tonight, Paris can be at your home. How?
The most fun and most musical host of the program "would be a reason," Maria Kirpicheva offers to cook a romantic dinner in the French style. No snails, oysters and truffles, don't worry! The menu rolls with ham and figs and chocolate fondue.
Detailed master-class, see our video!
Rolls with ham and финиками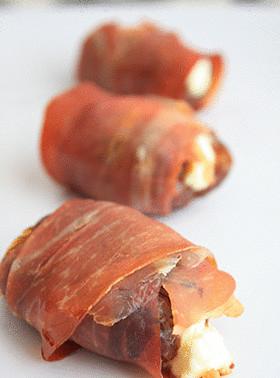 Need:
300 g dates;
50 g of cheese;
50 g cream cheese;
200 g of ham;
a bundle of Basil.
How to cook:
1. Cut along each date and remove pits.
2. Mash cheese and add the cheese, mix with chopped Basil.
3. Dump in the dates and wrap each in prosciutto.
4. Pierce with a skewer.
Dessert, of course, requires a special fondue set. But if you don't, don't despair, melted chocolate can be poured into a beautiful Cup, the effect is great in this case!
Chocolate фондю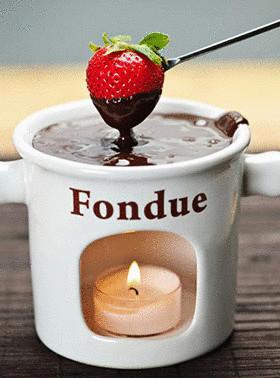 Need:
300 g dark chocolate;
200 ml cream;
orange peel;
300 g of fruit;
the fondue set.
How to cook:
1. Melt the chocolate in a water bath or in the microwave, add the zest and cream, mix well, remove from heat.
2. Pour the chocolate into the container for the fondue.  
Source: domashniy.ru/