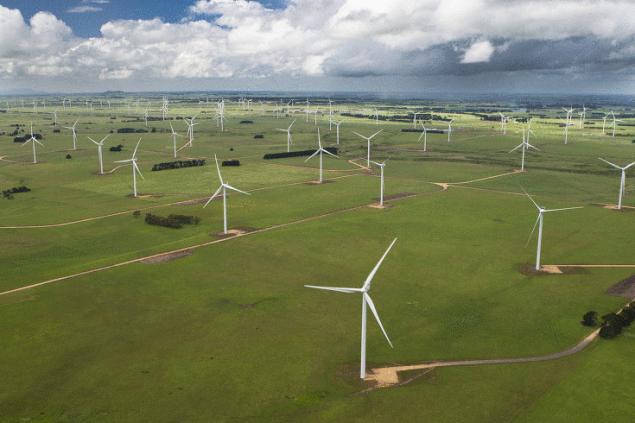 Many of the projects of wind farms at the time were closed. The reason for this was a very interesting fact. It turns out that high of wind turbines interfering with overdraw. The fact is that to hide from radars possible, flying at low altitude in the area of wind farms. Turbines create noise, and the aircraft will remain undetected.
To solve this problem we developed a special wind turbines with "stealth" technology. The French company EDF Energies Nouvelles said that some elements of the wind turbine was created using the latest achievements in the field of aviation.
"We used the technology of surface treatment, including those derived from military applications", said press Secretary of EDF Energies Nouvelles.
Turbine blades will be on the company Vestas in Denmark. The world premiere of a new production technology wind turbines will take place in spring next year. It is planned that for the first time this technology will test on new construction of wind power station with capacity of 96 MW in the province of Auvergne, Central France.
Vestas plans to deliver the production technology of "stealth" wind turbines in the markets of the USA and the UK.
In France alone had blocked the construction of wind power projects with a capacity of about 6000 MW in connection with the possible interference in the action of the military or weather radar.
Source: greenevolution.ru