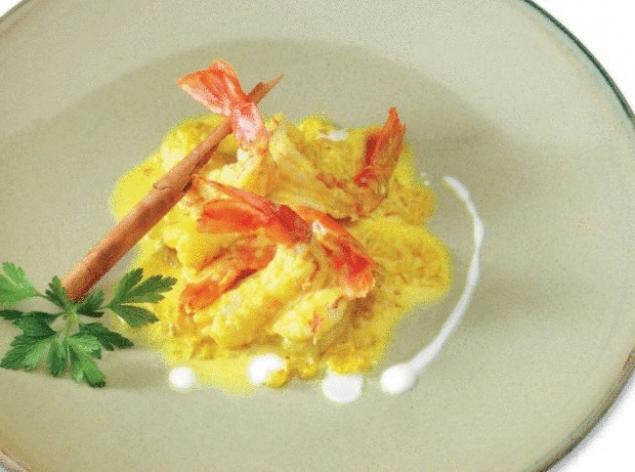 The term "curry" is often referred to not only well-known Indian spice, but dishes with its addition. The dish we suggest you make has a sharp spicy taste, softened by a gentle coconut milk. It is very important not to overcook the shrimp so they do not become hard.
Coconut milk is a sweet milky white cooking base which is prepared from the pulp of a ripe walnut. If you can't find it in the store, you can make at home. Soak overnight in coconut water and in the morning strain and press well. The resulting liquid can be used for any dishes.
CURRY SHRIMP WITH COCONUT
from the book "Indian cuisine. Step by step"
NEED:
4 servings
750 grams large prawns
1/2 lemon
3 tbsp oil
1 small onion
1/2 tsp of turmeric
1 cinnamon stick (5 cm)
4 cloves
1 tsp cardamom
1 ginger root (5 cm)
3 cloves of garlic
1 tsp red pepper
150 ml coconut milk
Utensils for cooking:Chopping Board
Knife
Large frying pan
Clay bowl
Mortar
HOW TO COOK:
1. Shrimp. Clean the prawns from the shell and to separate the head, but leave a small part of the shell on the tail for decorative purposes.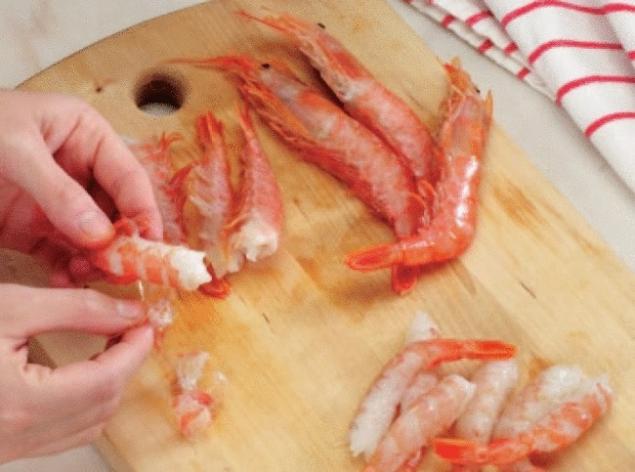 2. Remove dark pieces of shrimp, slightly notched throughout their length without damaging the meat.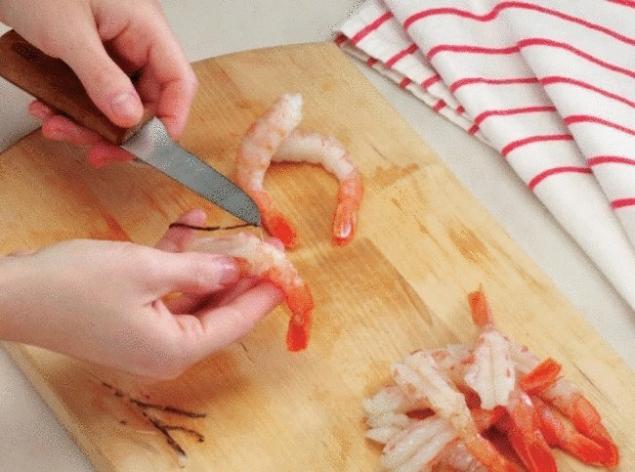 3. Squeeze the juice from half of a lemon in a bowl.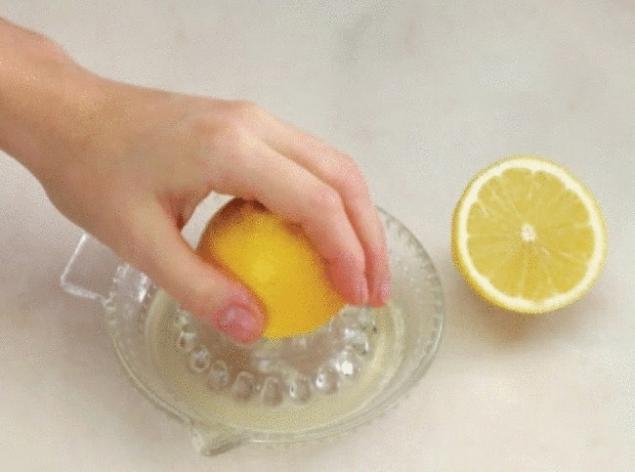 4. In a bowl, combine shrimp with lemon juice and leave for 5 minutes.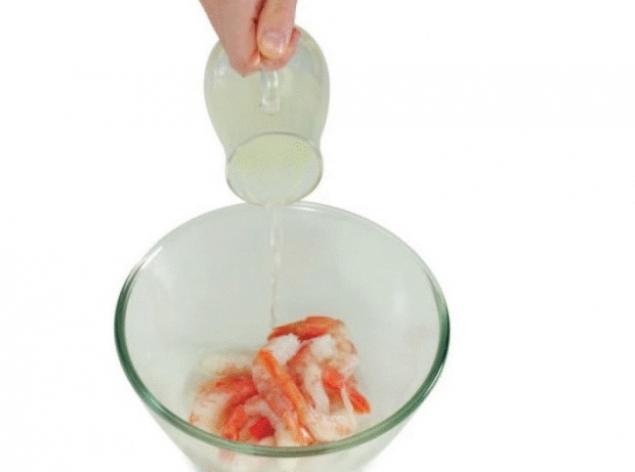 5. Peel the onion and cut it into small pieces. Finely chop the garlic.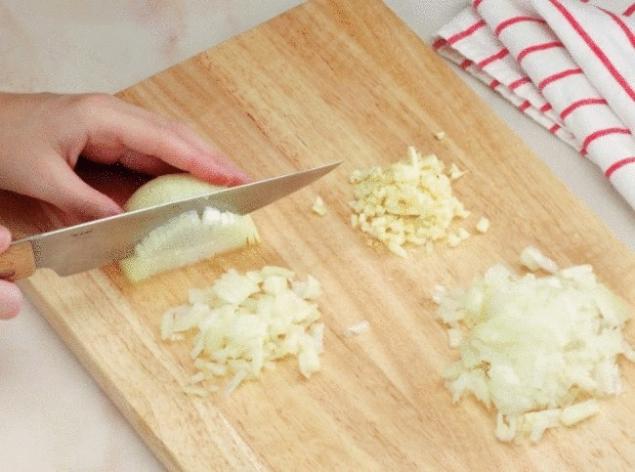 6. Peel the ginger, cut it into thin slices, then very finely chop.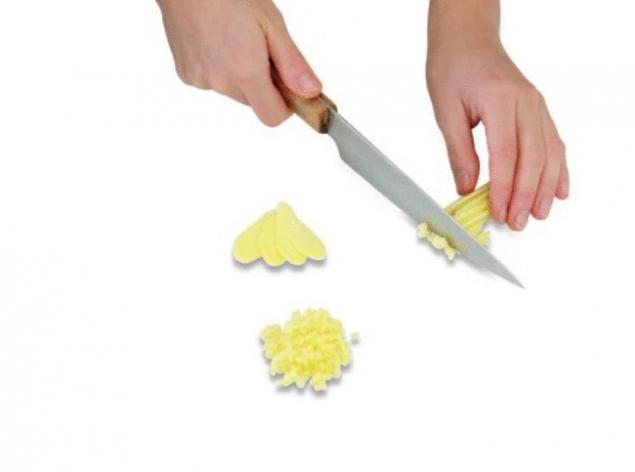 By the WAY: Ginger can be purchased fresh, dry, grated, canned, candied or pickled in vinegar. If you choose fresh ginger before adding it into the dish, peel the root and slice it finely. Dry ginger is also need to be cleaned before cooking. For this dish the most preferred fresh and dry ginger.
7. Put the cloves in a mortar and mash.  
8. Roasting. Heat the oil in a pan and add chopped onions.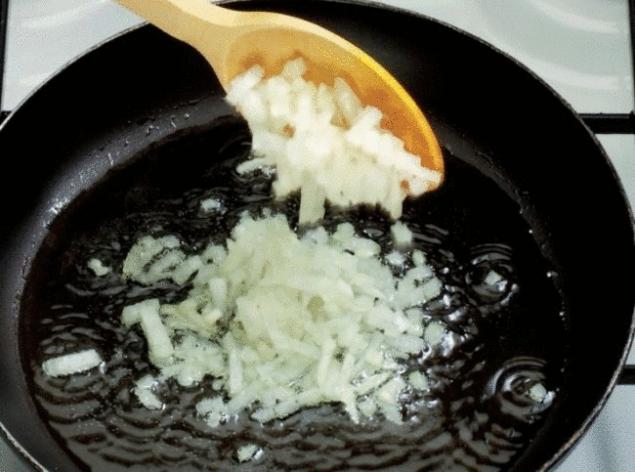 9. Cook over moderate heat, until the onions will become an even Golden color.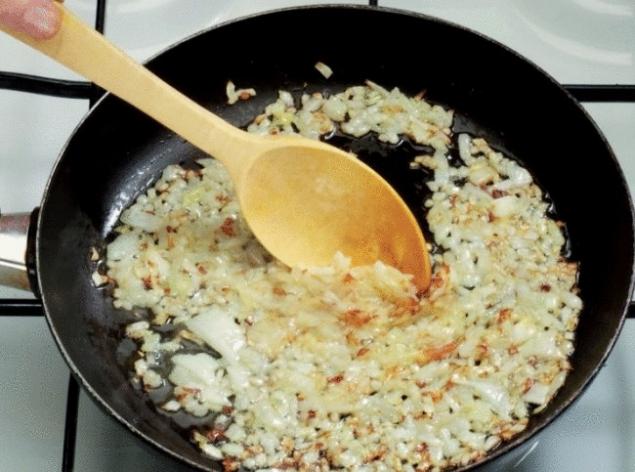 By the WAY: the freshness of the cloves. To test the freshness of cloves, push on it with the nail: good quality cloves will give some buttery juice. Despite the fact that you can buy ground cloves, it is recommended to buy whole and grind just before adding to the dish. If dishes that contain onions, add the cloves, the taste is much more interesting.
10. Add turmeric, ground cloves, cinnamon, cardamom, chopped garlic and ginger.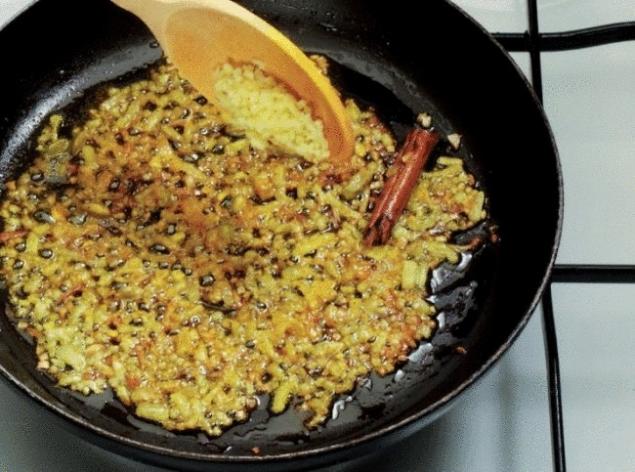 11. Leave on moderate heat for 1 minute, stirring constantly so that the dish is not burnt.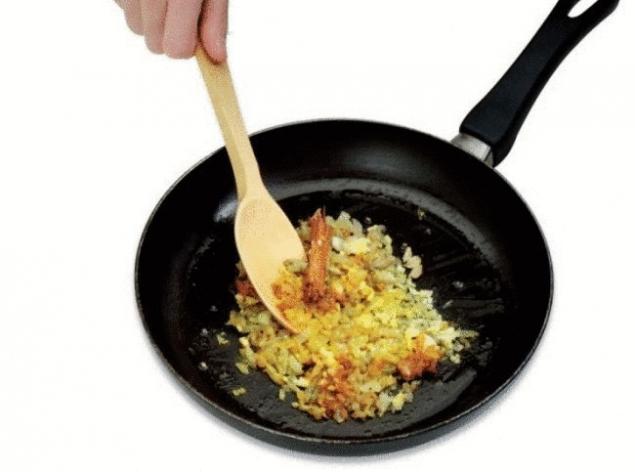 12. Coconut milk. Add sweet pepper, stir and pour coconut milk. Season with salt to taste.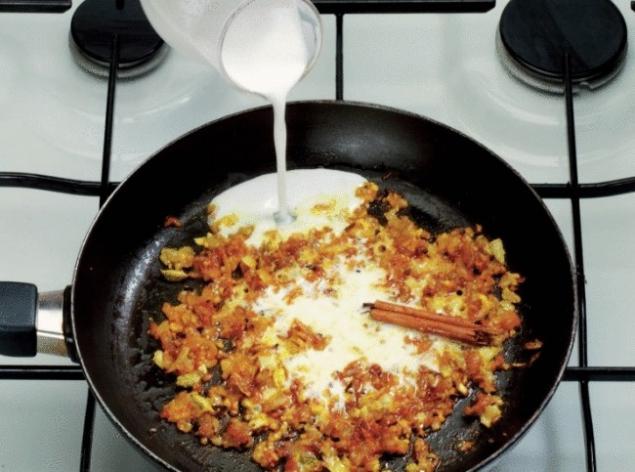 13. To bring the dish to a boil, cook over moderate heat for 2-3 minutes.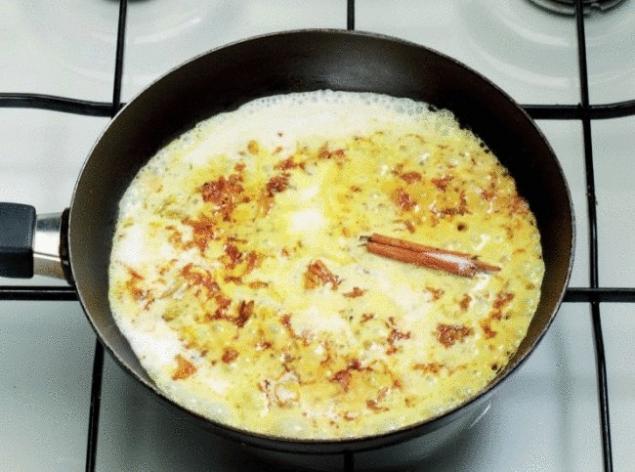 14. The final stage. Add the shrimp and again bring to boil. Leave on high heat for 5 minutes.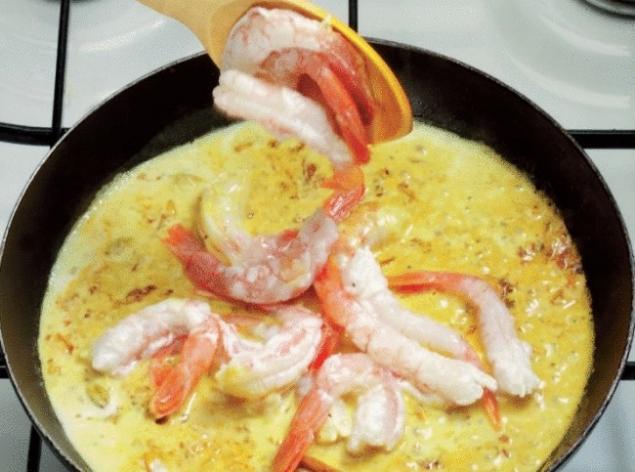 15. For the final touch. Garnish with parsley or cilantro and serve hot.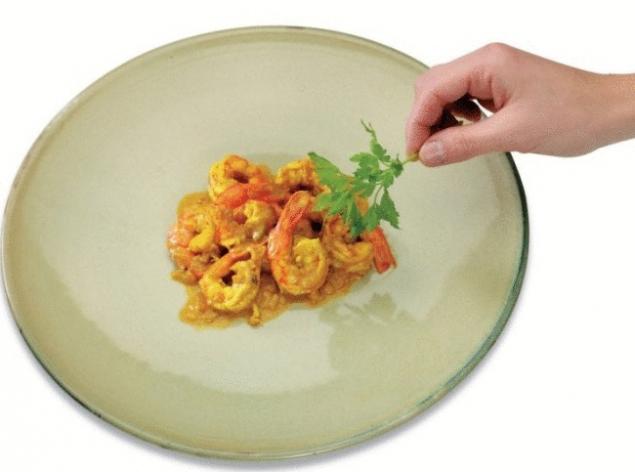 Source: domashniy.ru/