When was the last time you thought you were over your head? The following photos prove that making the ceiling an extraordinary, or even a little crazy, you can affect the overall look of the room. Especially for you 10 of our most interesting ideas for the ceiling design.
Back to the first photo: Erin Williamson of Design Crisis has painted the ceiling in the corridor at the entrance to the house in the form of diverging sunlight. If you're thinking about the intricate pattern on the ceiling, start with this room here is quite limited space and almost no furniture, which allows you to play with colorful tones.
Striped ceiling enliven the nursery (for example, the design of the house in the old Brooklyn from Janet Leon from Casa Sugar). The other elements in the room, keep in neutral colors, this will help to avoid excessive brightness.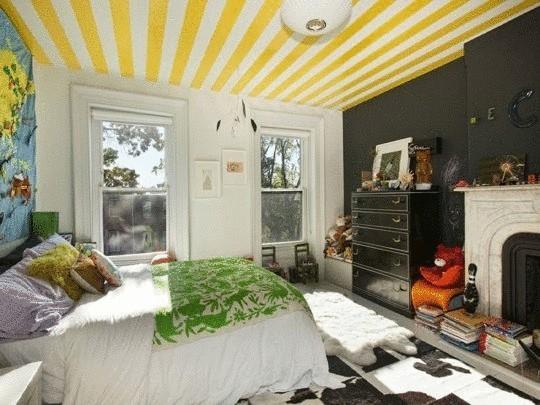 If pattern is not for you, maybe you should make the ceiling solid, choosing the original color? In this case, the red adds some sparkle into the overall concept of minimalist room.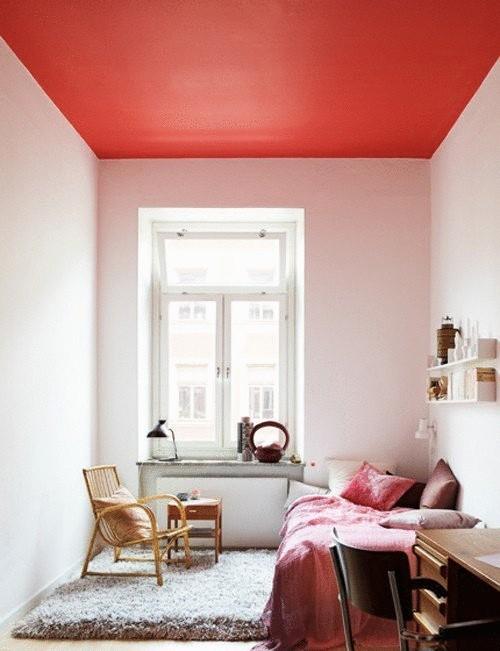 Original will look the ceiling, painted in the same shade as the walls, for example a photo from Elle Decor España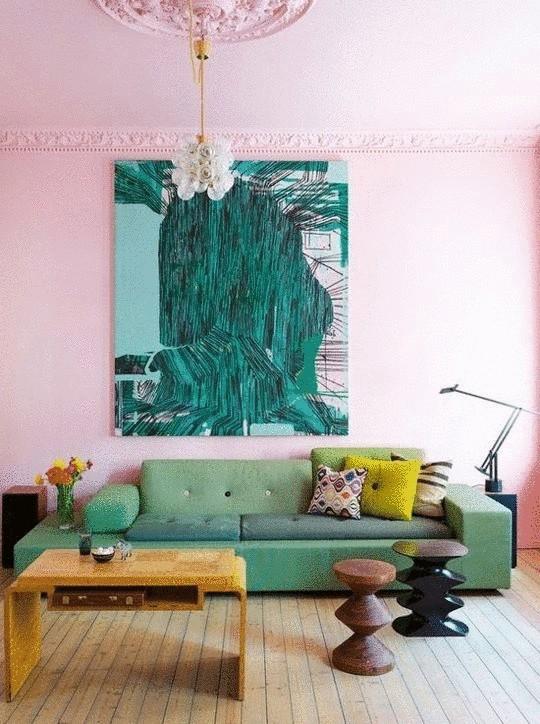 The school Board you could imagine in any corner of the house, but certainly not on the ceiling? You can draw all sorts of doodles on it or keep the message, but a similar thing on the wall, can result in visual clutter. If you do not follow the dust.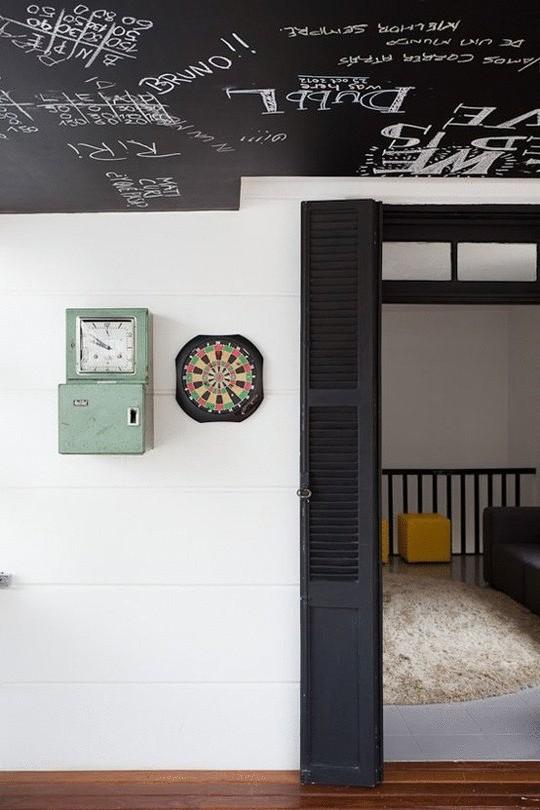 If bright or multi-colored ceiling is not captivated your imagination, you can go ahead and use in the decoration of moldings. Of course, then everyone in the room must be fantastic, and intricate ceiling will be the perfect finishing touch.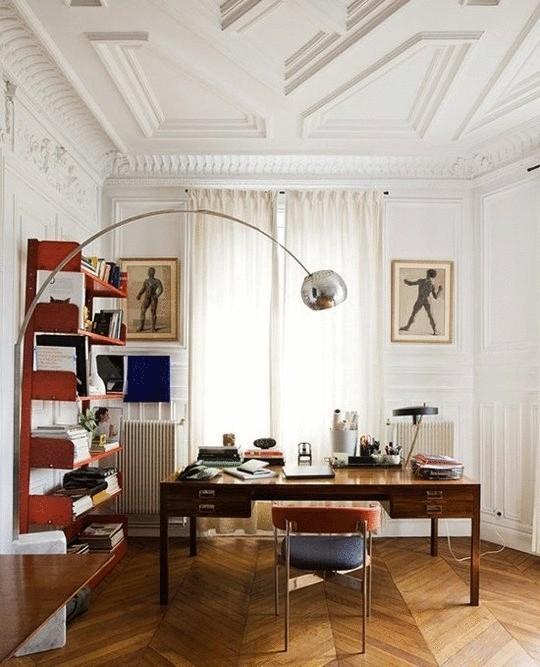 The combination of baguette and bright colors – this is an option for the very brave experimenters, that have been elegantly embodied in the Paris apartment of designers Gilles & Boise.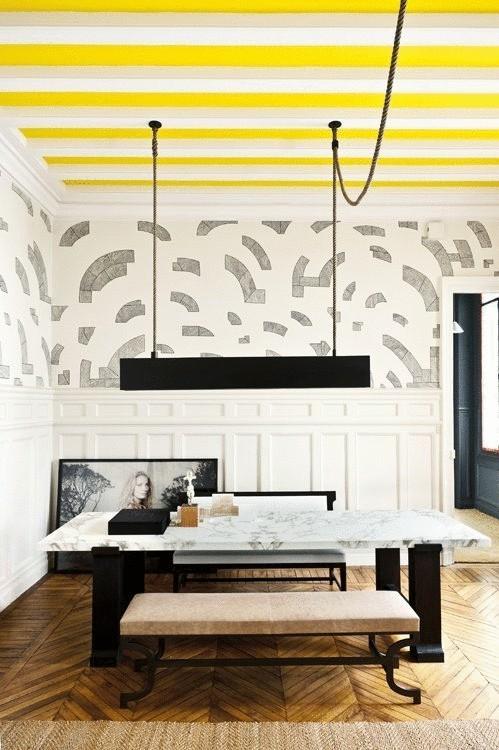 How about Wallpaper on the ceiling? In the next room, Lonny proposes to use complex patterns to create a cozy, intimate environment.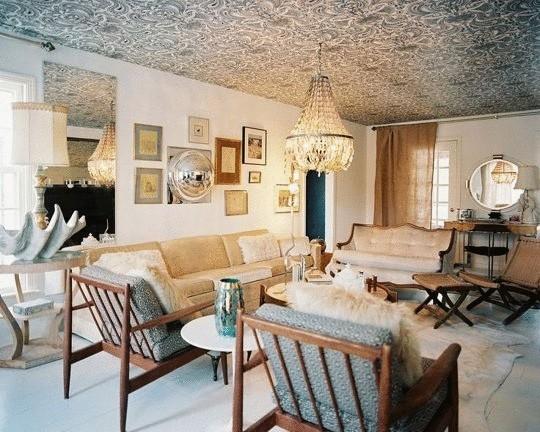 The wooden ceiling makes the room warmer due to the texture.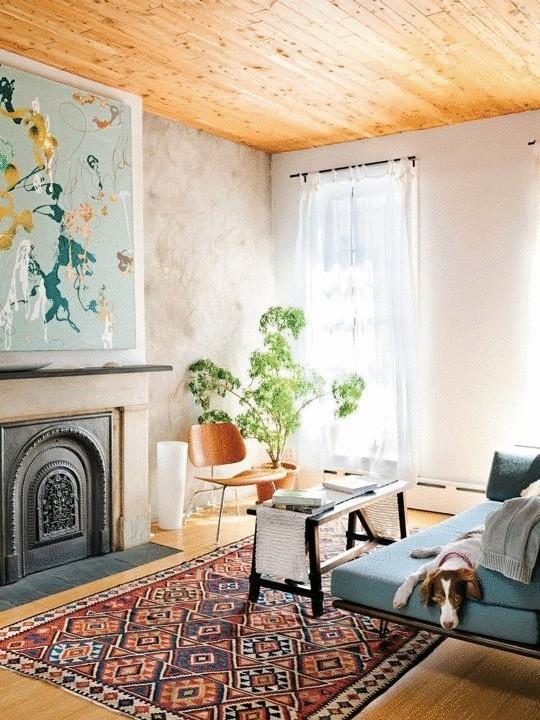 The version presented on this photo is probably the most crazy and one of a kind door! On the ceiling! Yes it is. High and large room led professionals from Design Sponge on this crazy idea – doors and shutters not only arouse interest, but also serve as an unusual filter for the light.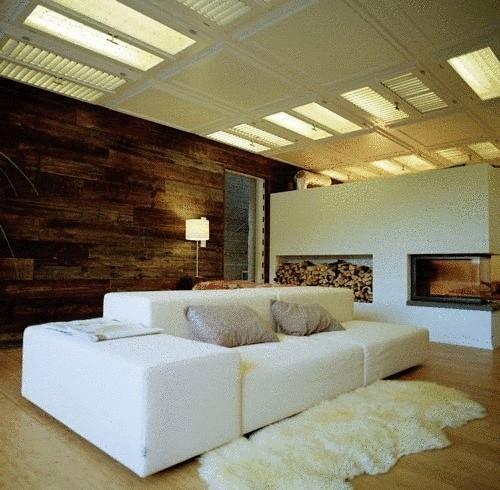 What do you think about what you saw? Dare to try one of the options? Or still prefer the good old ceiling white?
Source: interiorno.ru  
Source: /users/1077