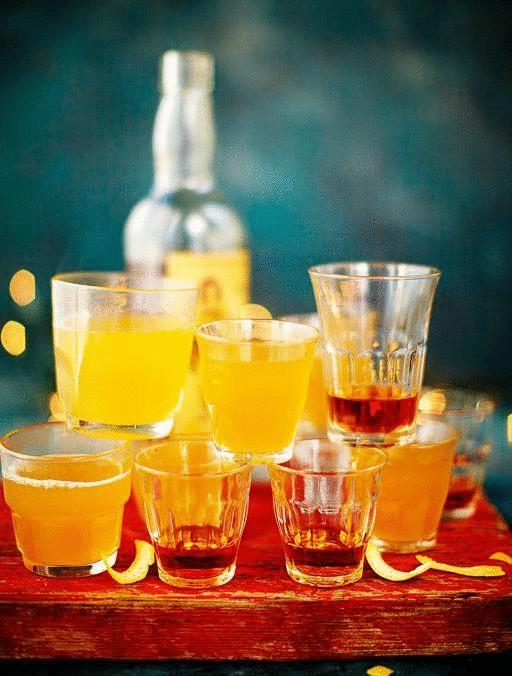 This spicy
hot homemade lemonade
is very unusual and if you make it too sharp, you can get the bells in your head, Jamie Oliver loves spicy things, and you?!
Ingredients
20 shots at 25 ml (dark rum)
3 liters Apple juice
liquid honey
fresh ginger 8cm (root)
1 stick cinnamon
12 lemons
Number of servings — 20
Recipe lemonade
1. Pour Apple juice into a large pot and add 2 liters of water, then turn on the maximum temperature.
2. Now for the recipe you need to slice the ginger slices with the skins and add to the pot along with the cinnamon stick.
3. Bring to a boil, then reduce heat to low, allow to boil for approximately 15 minutes. If you like ginger and want to get a fiery sharpness, make the drink the day before and leave it ginger for a day.
4. Squeeze in a saucepan juice of 12 lemons, then strain the liquid through a sieve. Once bring to boil, sweeten to taste with honey and mix well.
5. When serving to guests, add a shot of rum to each heat resistant glass with homemade lemonade or immerse the glass of lemonade in the other blank to get burnt.
Source: james-oliver.ru/napitki/goryachij-pryanyj-domashnij-limonad.html