His appearance in the light lemonade obliged France. It is here, from the XVII century, began preparing the first drink with lemon juice, reminiscent of a modern lemonade. Today, this sweet carbonated soft drink made from different fruit, berry or synthetic components. Although this has a refreshing lemonade and property, but really useful drink is homemade. Lemonade - sounds tasty!
How to drink lemonade all over the world?

England
For a small amount of lemon juice in the preparation of home-made lemonade add raspberries, blackberries or other berries.

Egypt
Egyptians prefer to drink lemon juice and sugar.

India
By the lemon juice then add the ginger made, and in some cases - saffron, garlic and cumin.

France
Lemonade in the country referred to only drink of lemon juice. Other fruit varieties have names (pear - duchesse, orange - orangeade, Pomegranate - grenadine).

Russian
Lemonade has become one of the favorite drinks of Peter I after the king visited the Netherlands.

We offer to your attention the 5 simple and low cost methods of preparation of lemonade, which is sure to refresh you this summer!

Quick lemonade

Ingredients:

4 lemon; 3 tbsp. water; ½ st. sugar; ice cubes; slices of lemon or orange (for decoration). How to prepare:

1. Remember lemon wrist on the table (it helps to squeeze the juice from lemon, if the room temperature). Cut the fruit in half horizontally. Squeeze by hand or using a juicer juice from each half. Repeat with remaining lemon to get a glass of juice. It takes away from it seeds.

2. Fracture of lemon juice in a pitcher. Add water and sugar. Mix up a wooden spoon.

3. Put the glasses in a few ice cubes (optional). Overfishing lemonade into glasses. Put each slice of lemon.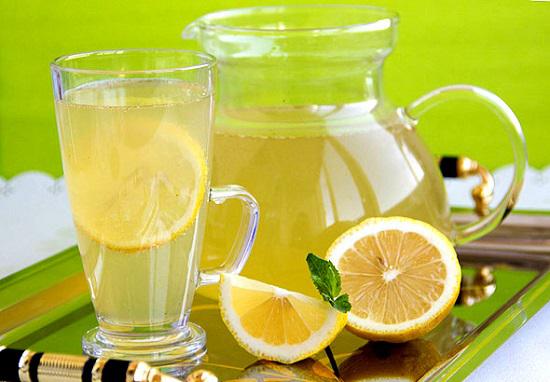 Ginger lemonade

Ingredients:


50 g cane sugar; 4 lemon; 50 g ginger; 2 liters of water. ul > How to prepare:

1. On medium heat dissolve the sugar in a glass of water, mixed with grated ginger and bring the mixture to a boil.

2. Remove the saucepan from the heat and let it rest for ten minutes, to insist on a good syrup ginger.

3. Add the syrup to the juice of four lemons, and the remaining water, stir, pour into a glasses and serve with plenty of ice.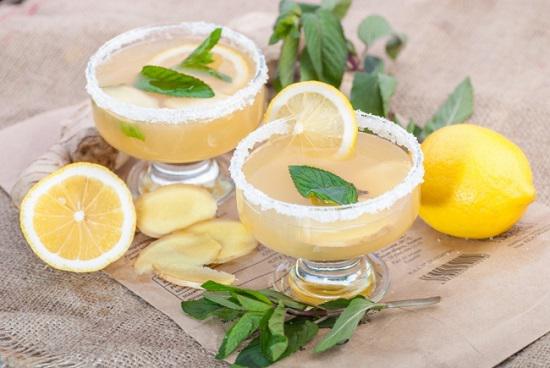 Cucumber Lemonade with lime

Ingredients:


½ lime; 1 cucumber; ½ orange; 3 tbsp. l. mëda; 2 stalks of rosemary (for decoration); 1 tbsp. water. How to prepare:

1. we will cut cucumber chunks and load into a blender.

2. From half a lime and orange halves squeeze the juice.

3. Grind the ingredients until smooth, add mëd and chilled water, stir.

4. Serve with a sprig of rosemary.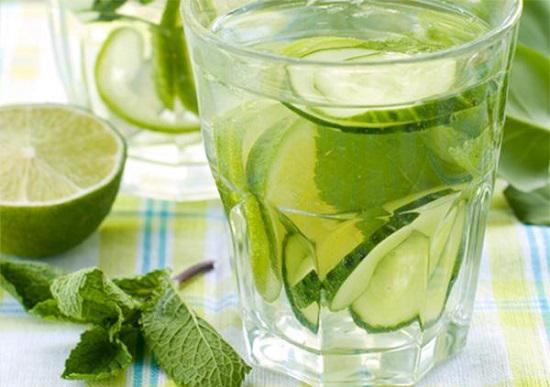 Watermelon lemonade with basil Ingredients:


1 tbsp. water; ¾ Art. sugar; 1 tbsp. basil leaves; 8 glasses of watermelon flesh; ½ st. lemon juice. How to prepare:

1. In saucepan, combine the water and sugar, bring to a boil and boil for 5 minutes, until the sugar dissolves. Remove from heat and add the basil leaves.

2. Leave for 1 hour, then strain through a sieve into a bowl.

3. In a blender grind the flesh of watermelon until smooth. Strain through a sieve into a carafe.

4. Add the syrup and lemon juice. Refrigerate and serve with ice.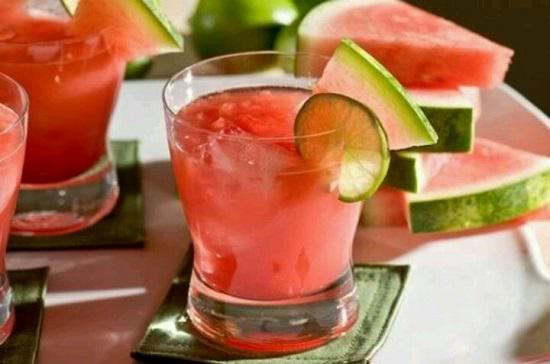 Homemade ginger beer the old-fashioned (ginger ale)

Ingredients:


1 tbsp. l. grated ginger; 1 lemon; 250 g cane sugar; ½ hours. l. cream of tartar; ¾ h. liter. dry yeast. How to prepare:

1. In a saucepan, mix the ginger, thinly sliced ​​lemon, sugar and cream of tartar. Put on medium heat and slowly bring to a boil, stirring until sugar dissolves. Reduce heat and boil for 5 minutes. Add 1, 5 liters of cold water and yeast, stir, cover and put in a cool place overnight.

2. The next day, strain through cheesecloth and pour into sterilized bottles, leaving a little space on top. Tightly close the bottle and put in the refrigerator, checking every 3-4 hours and slightly twisting the cap to the bubbles out.

3. Ginger beer will be ready in 12-36 hours.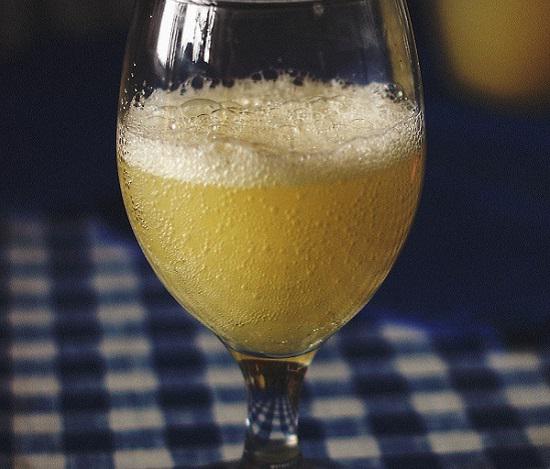 Lemonade - unusually tasty and really sunny drink that is as delicious home brew quenches thirst and is associated with summer. Be sure to tell your friends about these simple and low cost methods of preparing homemade lemon. Freshens with your friends!

via takprosto cc