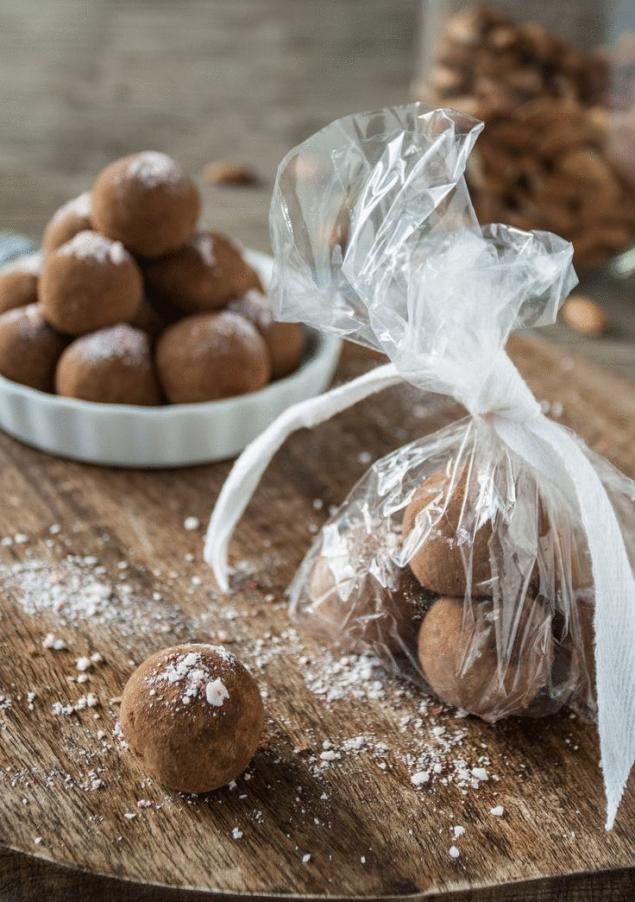 For cookingwe will need:
sugar — 0,5 kg;
butter - 100 grams;
dry milk (I have a mixture of baby) — 250 grams;
the cacao Gold Label — 1 pack;
brandy — 2 tbsp. spoon;
water — 100 ml.
For dusting
:
cocoa powder — 2-3 tbsp. spoons;
chips coconut — 2-3 tbsp. spoons;
walnuts (chopped) — 2-3 tbsp.
First boil the syrup with sugar and water.
When the sand has dissolved, remove the syrup from heat and add the butter.
All knead well.
In another bowl mix the cocoa and dry milk (or infant formula).
All combine, add the cognac and knead well.
Give mass to stand for a bit...
On plates, pour the cocoa, coconut and grated walnuts.
Formed small balls and coat them.
Traditionally truffles sprinkle of cocoa, but with nuts and coconut is very tasty.
Be sure to put in the fridge for 2-3 hours, preferably overnight.
Source: www.7dach.ru